From its origin in Africa through its journey to the U.S. Virgin Islands, the mocko jumbie has evolved culturally at celebrations and festivals since the 1960s.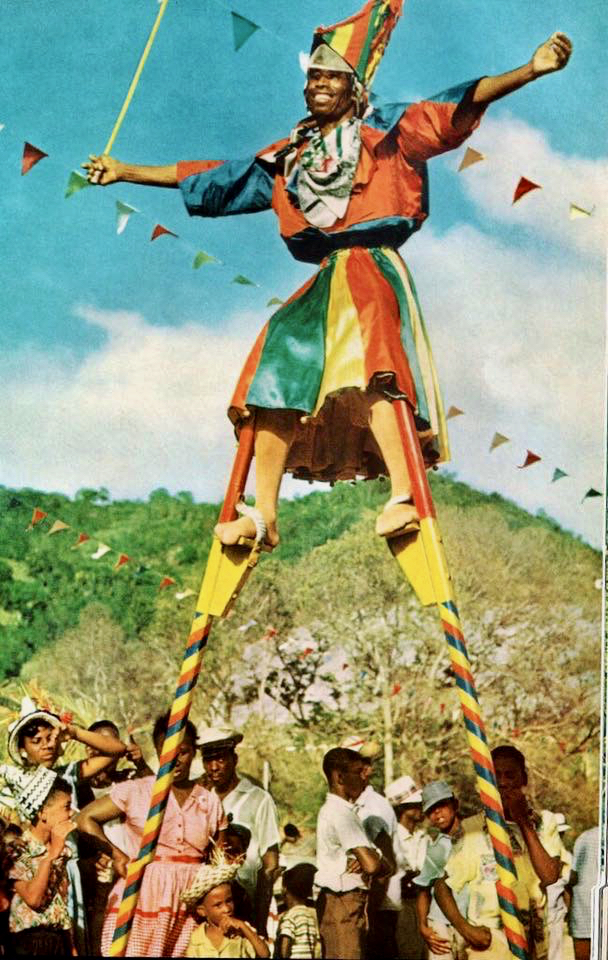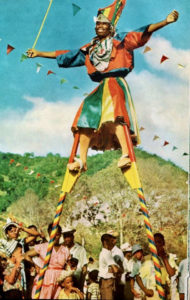 Today they continue to embody V.I. culture. Tuesday, the Guardians of Culture Moko Jumbies danced at Hotel on the Cay to kick off the new season.
For 35 years Willard John has been the driving force behind the group. It's his connection to his home, and to a larger cultural tradition that extends back centuries.
When he left the islands as a young man to attend Lincoln University, John realized that he was not versed in Virgin Islands history. When students would gather and speak about their homeland, John could not express himself historically or culturally.
"I felt inhibited and deprived. I grew up on St. Thomas and went to Catholic School and was not taught anything about my culture. I did know that when I would return to the Virgin Islands, I would immerse myself in the culture and history of my home. I really hadn't begun to do that until I met up with my cousin, John McClevity, Jr.," John said.
McClevity kept bugging John to learn to dance as a mocko jumbie. John was given his first pair of stilts by his cousin, and he was introduced to the art in 1974. He danced in his first parade in April 1975.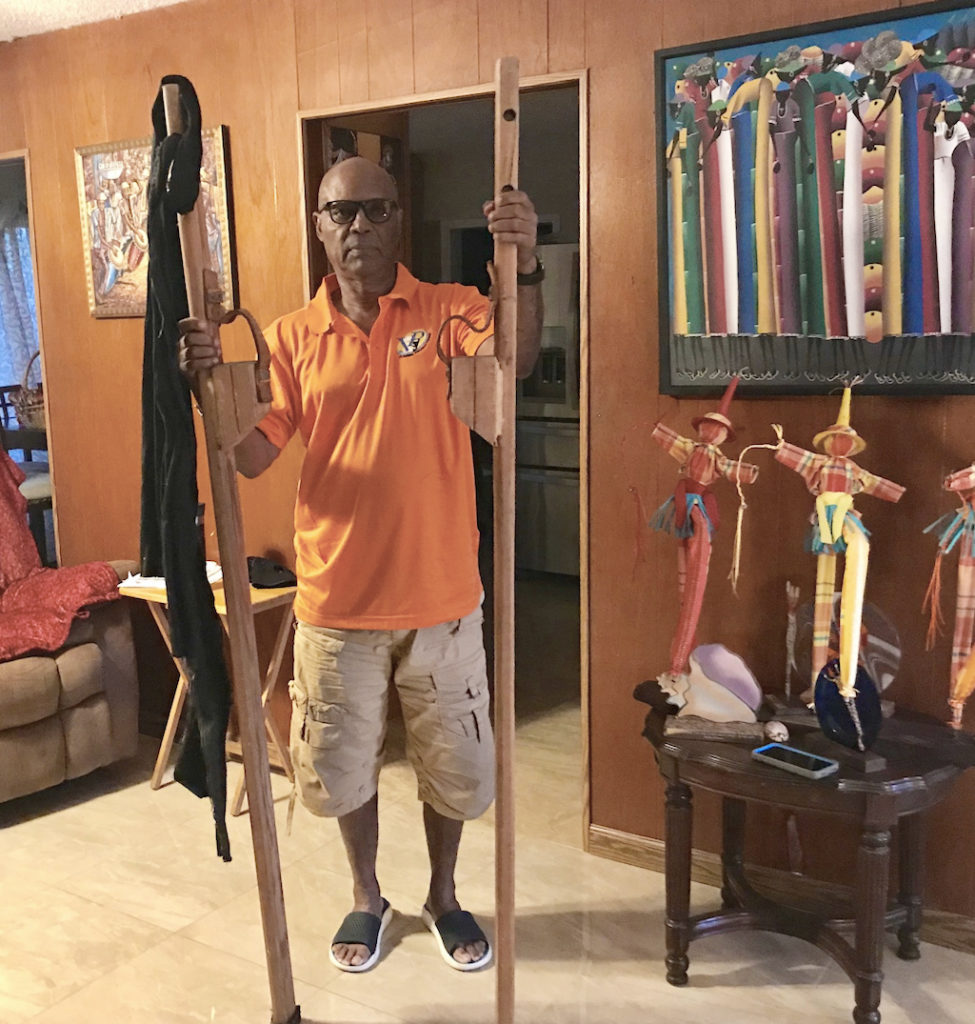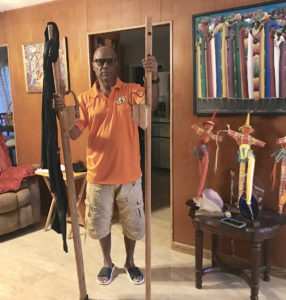 "It was an exciting and spiritual experience, which still gives me that connection to my ancestors. I feel it when I go on those stilts 40-something years later," John said.
This art form originated in Africa and was known throughout the continent, in Ghana, Togo, Benin, and Nigeria and also in Sierra Leone, Gambia, Zimbabwe and the Congo. They all have the same meaning although they're practiced differently, John explained.
The height of the stilts represented the powers of God, he said.
"They were symbolically the spiritual guardians of the village. They would protect the village from the evil spirits. Christians and Catholics make the sign of the cross and use holy water and other rituals, which mimic the origins of Africa," he said.
When Africans were enslaved and brought to this part of the world, "We brought our culture with us, but it had to change to survive through slavery. The slave owners did not allow Africans to practice their culture, so the practice of mocko jumbie and other cultural practices changed as a means of celebration or festivity to be accepted," John said.
In 1964, 14-year-old Alvin "Allie" Paul changed the landscape of mocko jumbie in the Virgin Islands.
"Paul taught the art form to Hugo Moolenaar, who taught it to McClevity. In 1974, McClevity taught me and I, in turn, taught Luz James, Jr.," John said.
"Each one teach one," John added
John and his wife, Curliss Solomon-John, have been passionately involved with the evolution of their troupe, Guardians of Culture Moko Jumbies, in the Virgin Islands for the past 35 years.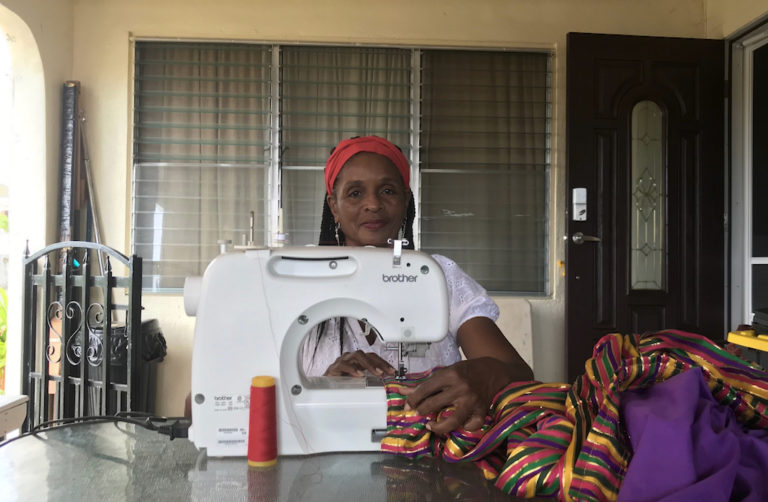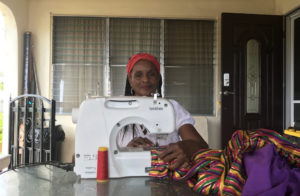 John dances very little now. He does more managing and teaching. He teaches people to teach. Solomon-John makes the costumes and masks and she and John make the headpieces from scratch.
"The dancers get a new costume every year. We try to come up with different ideas and different themes," Solomon-John said. "I've come up with a rectangle mask that will cover the face except for the eyes. It allows them to breathe easily, yet it keeps the mysticism in their appearance."
John noted that the tradition varies from island to island, culture to culture.
"The costumes in Africa completely covered the mocko jumbie, because they represented God. If you go to other islands, they are called stilt dancers and they do not cover their faces and have very little cover on their bodies," he said.
John makes the stilts from Douglas fir, which he purchases through Gold Coast Yachts here on St. Croix.
"It's not an easy job, when you figure all that goes into making a secure stilt that will last over several years," John said.
John emphasizes the tradition of the mocko jumbies.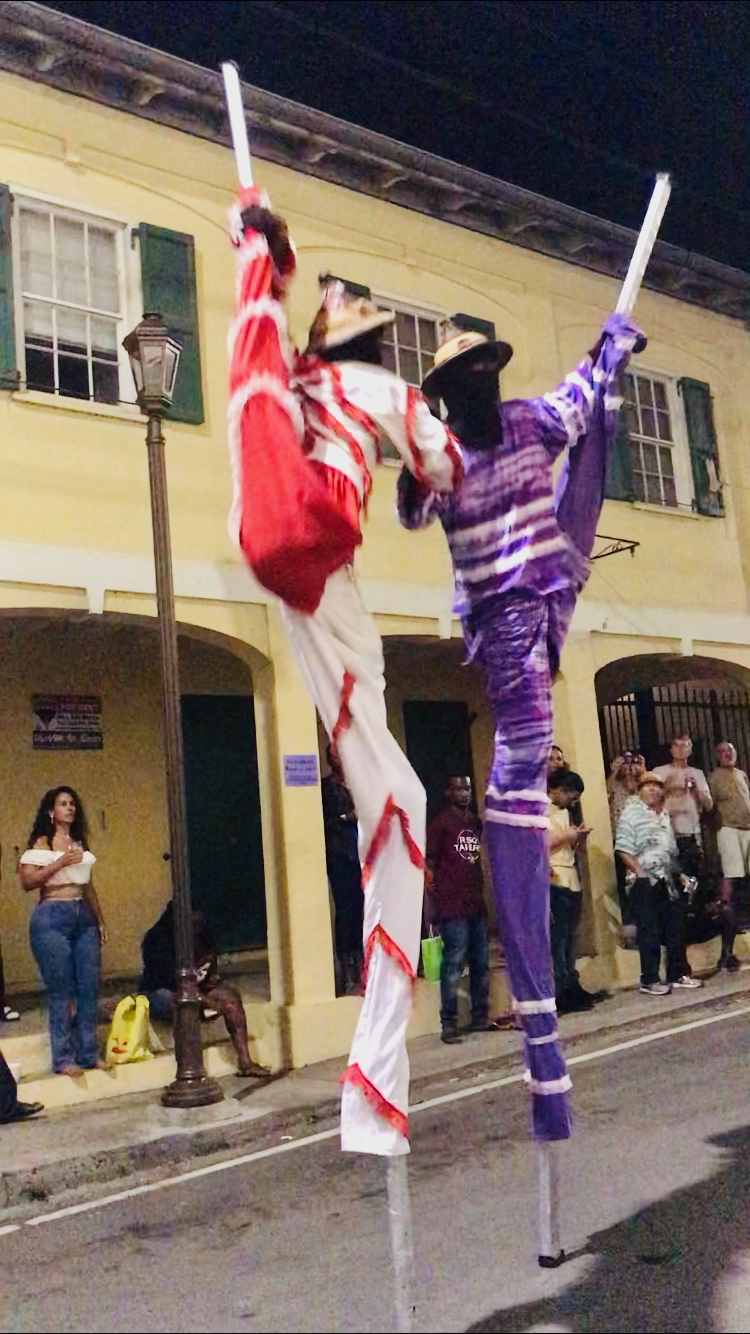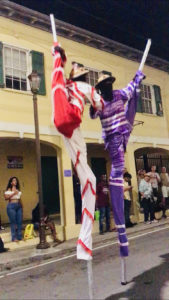 "Our mocko jumbies stand on the shoulders of those who came before us: Fritz Isaiah Sealey, John "Magnus" Farrell and Alvin "Allie" Paul," he said.
Farrell is prominently displayed in the art form in "National Geographic Magazine" in 1954.
Solomon-John has been a dancer/teacher with the Caribbean Dance Company for more than 40 years. She started with Atti Bermudez at Theater Dance Company and left to dance, teach and tour with CDC over the years.
John does stage management for CDC. He never learned an instrument, so he likes being involved with entertainment and productions. He manages the entertainment when the cruise ships dock on St. Croix. The performers tell a story with their music to give the passengers a link to the culture of the Virgin Islands.
The Guardians of Culture Moko Jumbies dance at the pier on cruise ship days, at Jump Up, at weddings and many other celebrations. They meet at Ricardo Richards Elementary School for practice every Saturday and do in-kind service to give back to the organization.
Asked about retirement, John said he would continue to work with the Guardians of Culture Moko Jumbies until he dies, and hopefully beyond. Solomon-John said she would continue to teach and take classes, make costumes and – if a new hobby came along – she would embrace that too. She would continue to contribute to the culture.
Editor's Note: There are several spellings of mocko jumbie, the most common being with a "c" which is why the Source decided as a matter of uniform style to spell it that way. But without a "c" is also common and the proper name of Willard John's group is the Guardians of Culture Moko Jumbies.