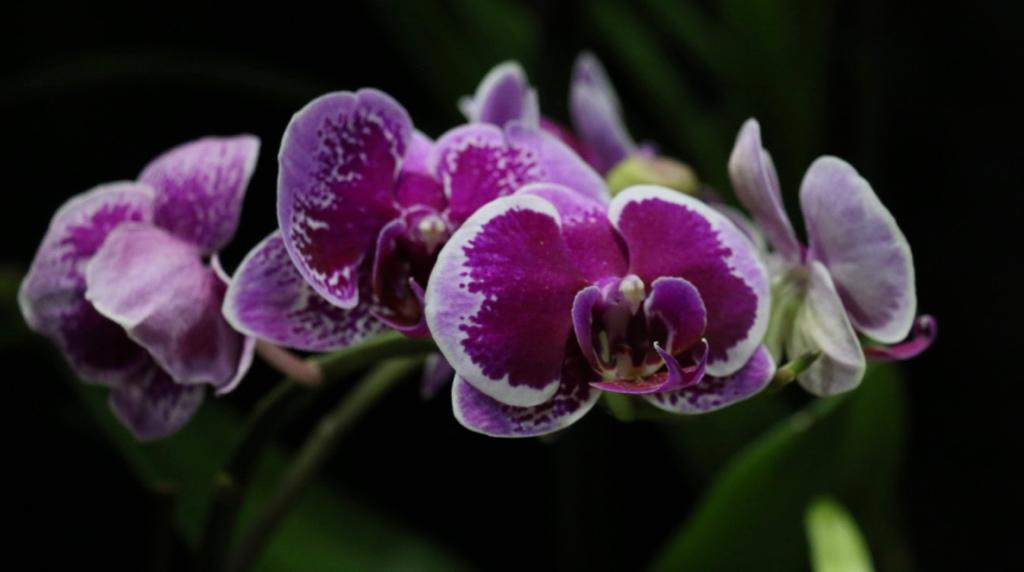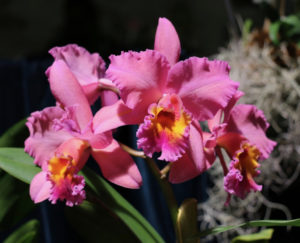 The display of colorful blooms – some vibrant, some muted, some tiny and delicate, others big and bold – drew a crowd to the St. Croix Orchid Society's 48th Annual Orchid Show Saturday and Sunday at the Great Hall of St. George Village Botanical Garden.
The theme was "The Magic of Orchids!" Luther Edwards won the Grand Champion of the Show award for his Epidendrum ciliare. This plant is often called The St. Croix Christmas orchid. According to Edwards, until Hurricane Hugo it could be found growing wild in the rainforest, but now is cultivated by growers. A hardy plant, his specimen was blown 25 to 30 yards away during Maria, but has recovered and Saturday was named the champ.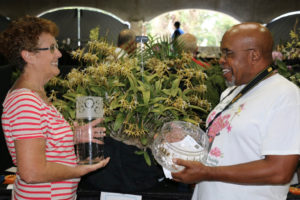 A steady stream of people came to the show on Saturday, enjoying the many beautiful blooms.
The event included a workshop led by Joyce Richardson and Sonia Jacobs Dow called "How to Keep Your Home Depot Orchid Alive."
The show was judged by American Orchid Society Standards. Judges included Dr. Carlos Fighetti, AOS/PROS; Dr. Julio David Rios, AOS/PROS; Jose Fernandez, PROS and Debra Tyron AOS/SCOS.
There are more than 30,000 species of orchids and 100 different classes worldwide.
This year's show was dedicated to Myriam Pereira 1945-2018 and Luis Manuel Rivera Maldonado 1953-2018.
The entries at this show garnered many ribbons and trophies. A list of winners follows:
– American Orchid Society Show Trophy: Illiana Hannah
– Grand Champion: Luther Edwards
– President's Award: Illiana Hannah
– St. Croix Orchid Society Artistic Trophy: Illiana Hannah
– Best Specimen of Plant in Show: Luther Edwards
– Best Botanical Plant in Show: Joyce Richardson
– Best Species: Rosemary Walcott
– Best Brassavola Nodosa Species or Hybrid: Illiana Hannah
– Best Bulbophyllum Species or Hybrid: Magda Finch
– Best Cattleya Alliance flower: Maria Friday
– Best Dendroblum flower: Aly Gia Dai
– Best Epidendrum flower: Rosemary Walcott
– Best Phaloaenopsis flower: Illiana Hannah
– Best Phaphlopedilum flower: Rosemary Walcott
– Best Vandaceous flower: Rosemary Walcott
– Best cut flower (other than Cattleya or Phalaenopsis): Rosemary Walcott
– Best Miniature flower: Zoraida Jacobs
– Best Brassavola Nodosa hybrid seedling flower: Illiana Hannah
– Best Single Table Top Exhibit: Jose Soto