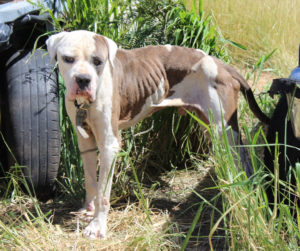 Alfred John, a 59-year-old St. Croix resident, was arrested at about 6 a.m. Tuesday pursuant to a warrant charging him in an animal abuse case that resulted in the death of two dogs.
According to the V.I. Police Department, on March 13, 2018, police were notified of a foul odor coming from a home in Estate Union Mount Washington. At the scene, the officer found two dead dogs on Alfred John's property and another dog on the verge of dying.
All three dogs were tied to abandoned cars in an open field, with no food water or shelter for a long period of time according to police.
The warrant issued, by a Superior Court magistrate, charged the suspect with second-degree animal abuse and first and second-degree animal neglect. Bail was set at $1,000. John was released on his own recognizance after advise of rights hearing.
The third dog was eventually adopted after weeks at the St. Croix Animal Welfare Center.