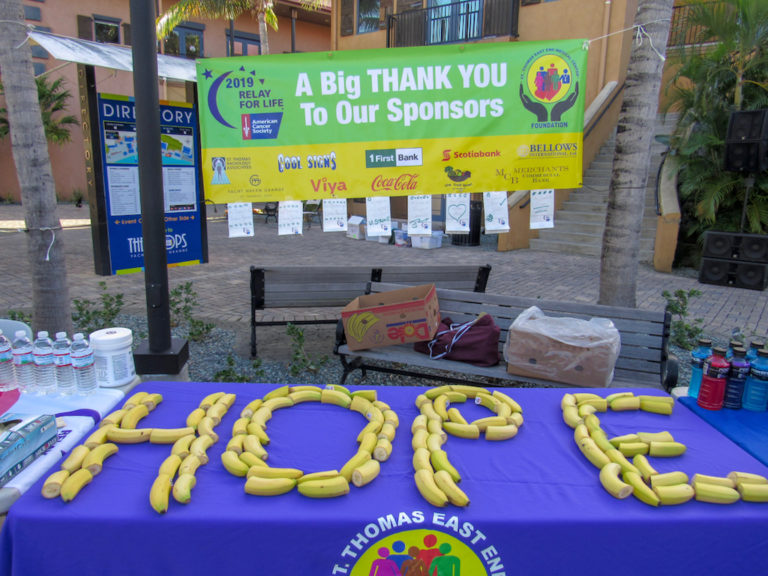 More than 100 people participated in the 2019 Relay for Life Walkathon, raising almost $13,000 to support the financial needs of cancer patients in the territory.
With a new sponsor and a new format, participants walked from the promenade of Yacht Haven Grande to the Sports and Fitness Center of UVI in the early morning hours of Jan. 26.
The St. Thomas East End Medical Center Foundation organized the event, taking up the mantle after American Cancer Society USVI went on hiatus in 2017.
The ACS suspended operations in the territory aftr Hurricanes Irma and Maria hit in September 2017. Despite this decision, all funds raised before suspension are still being used for their intended purposes and essential services have been able to continue.
"This way we were able to make sure that the money fundraised doesn't go towards things like rent. By reducing operating expenses, all money goes toward the mission," former ACS executive director Lisa Chamely-Aqui said.
Colorectal screening grants are still being granted through the St. Thomas East End Medical Center and Frederiksted Health Care, free screenings and mammograms are being provided through St. Thomas Radiology Associates, and grants for V.I. cancer patients who need to travel to the mainland for treatment are available. Some grants are being administered through the non-profit organization, Cancer Support V.I.
Chamely-Aqui was a volunteer alongside several other former ACS employees and executives of the East End Medical Center Foundation, which will be the primary sponsor of the event annually for the foreseeable future.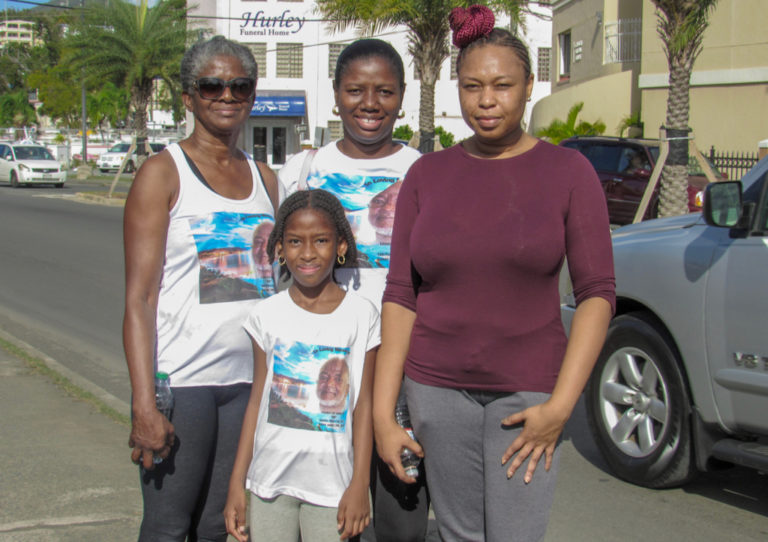 Additional sponsors include WICO, St. Thomas Rescue, Fruit Bowl, WAPA, Yacht Haven Grande, Cancer Support V.I., St. Thomas Radiology Associates, VIYA, Cool Signs, First Bank, Merchant Commercial Bank, Scotia Bank, Coca Cola, Therapy Works V.I., and Bellows International.
Under the new East End Medical Center Foundation's leadership, the Relay for Life operated differently than in the past. The event had taken place overnight, with participants doing laps around the Charlotte Amalie High School field. The presence of modular classrooms and the lack of an alternative field encouraged the East End Medical Center Foundation to adopt a new model as a walkathon instead.
"We thought it better to change as the island has changed. There weren't many venues available and the symbolism of the event is more important anyway," said Monife Stout, public relations director for the East End Medical Center Foundation. Stout has participated in the event for four years now and this was her first year spearheading it.
"We should celebrate those who have beat cancer, remember those who have passed, and honor those still in the struggle," Stout said.
"There has always been a significant need of support for cancer patients. It is important to keep this awareness alive," said Moleto Smith, executive director of the East End Medical Center Foundation.
According to Smith, by the day of the event the estimated funds raised were in excess of $10,000. By its end the total was closer to $13,000.
"We are appreciative of the support and community effort to make this happen" Smith said.
The ACS toll-free 24-hour support line will remain available to Virgin Islanders at 800-277-2345 and additional support can be found at www.cancer.org.