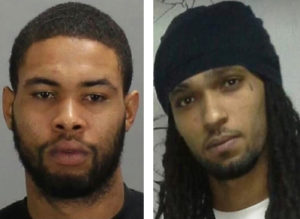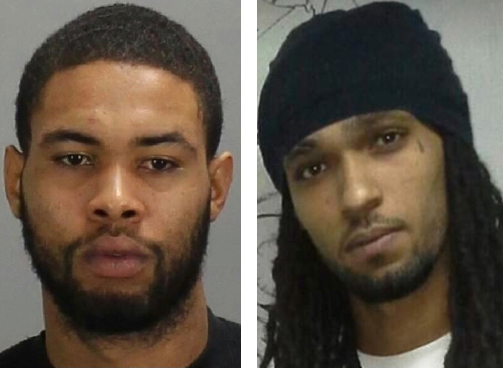 The V.I. Police on Thursday arrested 27-year-old Kahlil Wilson, a person of interest in the New Year's Day murder of Joseph Brow. Wilson was arrested as he tried to board a flight at the Cyril E. King Airport destine to the mainland. A second person of interest is still sought.
Brow was shot to death in the vicinity of the Coconut Restaurant in Mount Pleasant West, Frederiksted.
Wilson, also known as "Jahlil James," was charged with being accessory after the fact. His bail was originally $25,000. However, after his advice of rights hearing Friday his bail was increased to $50,000. He is currently detained in Alexander Farrelly Correctional Facility.
Jahkim Santiago, 27-years-old, is still at large and wanted for the murder of Brow. The police noted that it is a crime for anyone to harbor him.
Santiago, of Williams Delight, has been arrested previously for gun crimes in the Frederiksted area, including once in 2010 when he was 18 and again in 2013 when he was 21. In 2010, he was one of four youths arrested in relation to shots fired near Sand Bar in Frederiksted and was charged with having an unlicensed firearm. In 2013, he was one of four arrested with unlicensed firearms, burglary tools, stolen goods and 19 packets of marijuana.
Police urged anyone with information on the case to contact the Criminal Investigations Bureau by calling 340-778-2211. They also can contact the 911 call center, or the anonymous tip service, Crime Stoppers USVI, at 1-800-222-8477 (1-800-222-TIPS.)