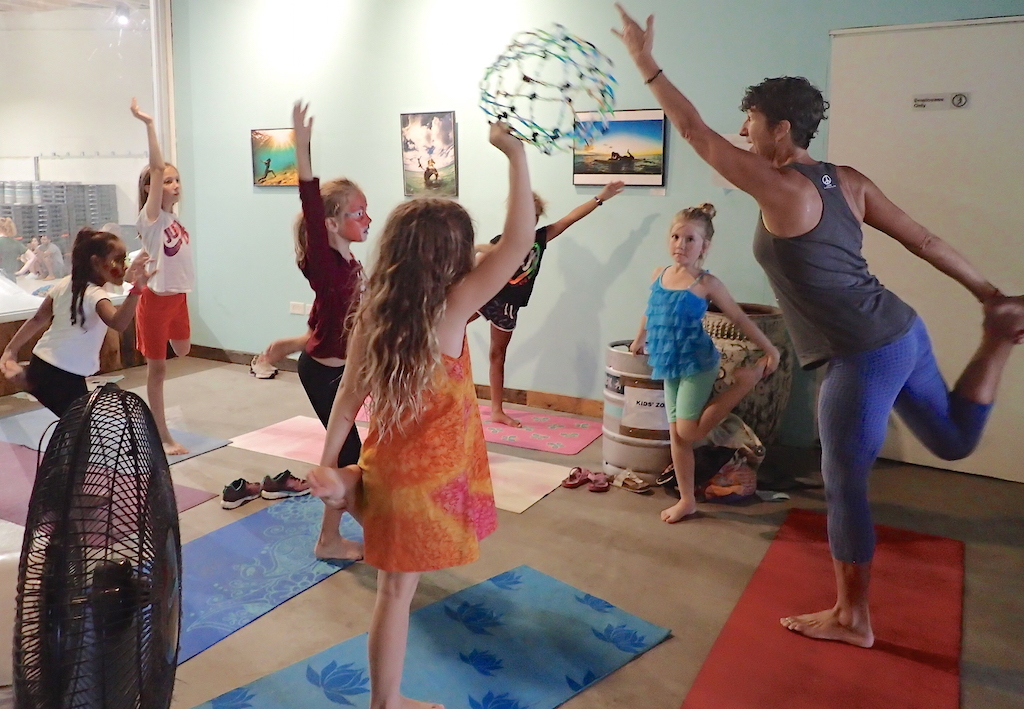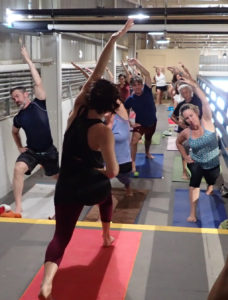 After hours of frequent downpours, Saturday's Yoga Fest moved participants, instructors and vendors indoors – to the Leatherback Beer Brewery.
People practiced different types of yoga among huge stainless steel vats and other beer making equipment at the first event of its kind on St. Croix.
Organizer Suki Eleuterio said more than 207 people had registered. The event featured , instructors in a variety of yoga styles and practices along with vendors of fresh herbs, vegan food, jewelry and henna tattoos.