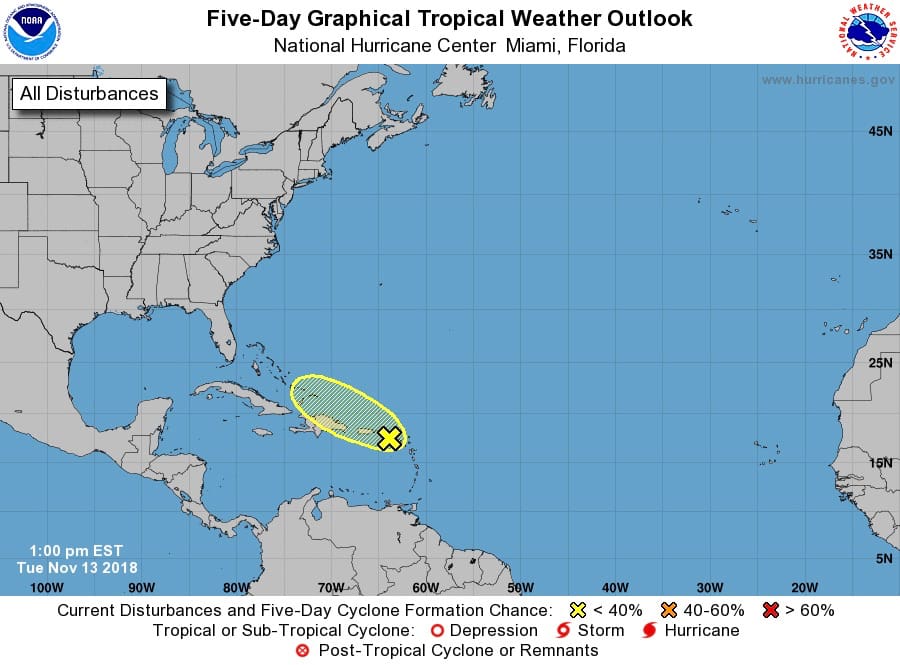 A flash flood warning has been issued for the U.S. Virgin Islands as Invest 65L brings a strong line of moister that began to impact the territory Tuesday evening.
The warning is in effect until Thursday.
According to the National Weather Service, rain will lessen throughout the night, but will resume around 6 a.m. and continue to impact the territory throughout the day and into Thursday, bringing one to four inches of rain and winds of 15 to 20 mph, with gusts up to 30 mph.
According to the National Hurricane Center, "Invest 96L will not organize any further and is highly unlikely to become a named storm."
A marine warning also has been issued for the territory. Marine conditions will continue to deteriorate. Seas will be extremely dangerous; boaters are advised to secure vessels inland and remain out of the sea for the duration of this advisory.