To try to inform the community on where the candidates stand, the Source sent each senatorial candidate a questionnaire with questions on pressing issues for the territory. We are running the answers in the order in which the candidates responded. We aim to publish all candidate responses before the General Election on November 6, contingent upon the candidates providing their responses in time. This story covers the views and planned initiatives of Candidate George Trager, who is running as an independent candidate in the St.Thomas/St. John District.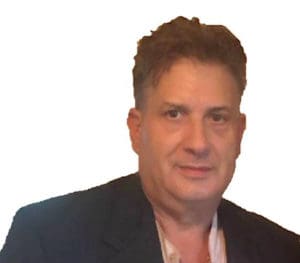 Trager gained leadership experience as an employee of the former Grand Union Supermarket, and in management at the former Cost-U-Less.
Source: The V.I. government has a $100 million-plus annual deficit, currently cannot borrow on the private market and is not paying many of its obligations, to GERS, to WAPA, territorial nonprofits, sewage treatment contractors, trash haulers, health care contractors and more. But the territory has never missed a debt payment on its $2 billion in debt. Half of that is secured by federal rum taxes which pay creditors before the territory gets control of the funds and half is secured by V.I. Gross Receipts taxes which, by statute, IRB is supposed to give to a third party to pay creditors first.
How can the territory avoid a fiscal shortfall that could force cuts to services and government layoffs in order to pay creditors first?
Trager: The gross receipts tax and the rum cover is mostly what are used to pay for the running of the government. The government must cut the amount of money spent over the budget. The commissioner of each department must be held accountable for their department. Many jobs are figured into the budget without being filled and that doesn't mean the money can be spent other ways.
The best way to increase our government funds is to grow the economy and produce more jobs. New businesses on all our islands and factories on Saint Croix is a good way to start.
Source: What is your fiscal and economic plan?
Trager: We need more external and internal auditors to see how our tax dollars and grant money is being spent. When the auditors see irregularities they must investigate quickly; furthermore, if a government employee is doing wrong or taking money illegally, it must be dealt with quickly. When a government employee scams the system it is taking too long to catch the way we investigating now and in most cases they have spent the money already and there are no assets to take away from them. We need stiffer penalties for government workers that take what is not rightfully theirs.
We also need to review the bids better for work done for the government and materials used. Any government worker taking kickbacks from a vendor must go to jail and not be moved to another government job.
Most government departments and agencies need better grant writers and when we get the grants we must spend the money wisely and not let it sit around and then lose it; furthermore, grants are usually time sensitive.
The government only has a limited amount of money and it is better to pay a portion to all the vendors than the whole amount to one vendor; furthermore, if the government is given money thru grants or any other method, the government should pay that vendor and not use the money for something else.
All government elected officials and department heads need to cut back their spending and not squander the money on fancy meals for them or their cronies. Trips that are unnecessary should be avoided, like the Sea Trade Cruise Global Conference in March for an example. Our senators should be ashamed of themselves for wasting our tax dollars when two senators would have been more than enough. The people of the Virgin Islands are suffering and the elected officials are squandering our money on themselves.
The sin tax on liquor and cigarettes must be removed. Tourists come to the Virgin Islands for many reasons and when they are leaving they like to take their five cartons of cigarettes and six bottles of liquor with them. St. Martin is much cheaper than the Virgin Islands and most of the cruise ships will match the local prices on these items. Sales of these items are way down and stores in the tourist areas are closing because of loss of sales. The results of this are lost gross receipt taxes and unemployment.
Source: Many young Virgin Islanders are seeking educational and financial opportunity outside of the territory. What plans will you execute to encourage those that remain to stay, and to get those that have left to return?
Trager: We need vocational education to start in our schools from the seventh grade. Many of our students aren't college bound and teaching them a trade will prepare them after graduating high school to get a good job and keep them on the right path. Even students with the intention of going to college can learn a trade to help them with their bills while attending college. When students are interested in learning something, they will be eager to go to school. Our dropout rate is very high and it is imperative to teach our students in a way that will keep them interested and motivated in learning. We can also have vocational education set up for adults to learn a new trade for a small fee. In addition, vocational education can be taught to our prisoners in jail, so when their sentence is up they will have a trade to earn money and not go back to crime.
Source: What would you propose to address the collapse of GERS in light of the $3 billion-plus shortfall and projected exhaustion of all funds between 2020 and 2023?
Trager: After I am elected as a senator in the 33rd Legislature my first piece of legislation that I will write will be to cut the paychecks of the governor, lieutenant governor, the senators and the commissioners 15 percent. The money from these cuts will go to the GERS until the GERS is self-sufficient.
We need to add many new employees to the government workforce; furthermore, we need to eliminate duplicate jobs of high-paid employees.
The government must make the employees and government contributions on time for all the agencies. We need that money to make interest.
Some of our investments should be higher risk in technology stocks. These stocks will produce a higher yield. In addition, we need stocks that produce a 5 percent dividend or higher. The stock market has climbed higher since President Trump has taken office.
We need to stop making investments in local businesses. Most of these investments are costing us large sums of money with no financial return. We need to put liens on those businesses that aren't paying the loans back on a timely basis.
We need to consider putting future government workers on a 401K type plan and offer to buy out employees already retired or ready to retire.
We must also consider a three cent additional tax to be put on a gallon of gasoline for our vehicles and taking half the profits of the oil refinery in St. Croix to go directly to the GERS. Our retired and government workers should not have to worry about their retirement years.
Source: How will you help make government more transparent?
Trager: Government executives and high ranking employees should have lifestyle check and balance. They need to declare their statement of assets, liabilities and net worth to determine if they have "unexplained wealth," wealth that cannot be attributed to a salary, investment, gifts, inheritance, or other legal sources and therefore are likely to have come from bribes, kickbacks, grease money or other forms of corruption.
Religiously update websites of each government agency reflecting their strategic performance to monitor progress towards goals or objectives.
Conduct quarterly or bi-annual internal audits and annual audits to be done by external auditors to evaluate and improve effectiveness of each government entity. These procedures can also help protect government assets and reduce possibilities of fraud.
Source: How do you feel about legalization of marijuana and why?
Trager: I feel that medical marijuana should be legalized because it has proven results for many different ailments and the taxes that will be collected from the sales. A couple of examples that medical marijuana may be useful for are:
– People suffering from chronic pain.
Research has shown marijuana has the capabilities to help take away severe pain from patients suffering from peripheral neuropathy, which is a disease caused from damage to a person's peripheral nerves. Symptoms of this disease are mostly numbness and weakness to your feet and hands and possibly other body parts causing severe pain. The pain could have a stinging, burning or stabbing effect on the body. The main causes of peripheral neuropathy are from diabetes, infections, traumatic injuries, metabolic problems, and exposure to toxins, according to the Mayo Clinic.
– People suffering from cancer.
Cancer research has proven that cancer patients in chemotherapy using medical marijuana are reducing vomiting and nausea, according to Leaf Science; furthermore, researchers believe that marijuana has the potential to kill different forms of cancer cells by using THC and other cannabinoids.
As far as recreational marijuana, I feel we should wait and see how the medical marijuana works out; however, if I'm elected as a senator of the Virgin Islands whatever the majority of the people want is what I feel is right.
Source: What can you as an elected official do to help alleviate violent crime in the territory?
Trager: We need a future for our young people. Having vocational education in our schools would be a great start. We also need after-school activities and sports to keep the youth on the right path in life. Parents need to take control of their children at a young age and teach them about what is right and wrong. The older adults need to have motivational talks with the young men and teach them that there is no future in crime except for jail or death. We should have field trips with the junior high school students to the jails and show them what jail life is all about. After seeing the inmates and their way of life it should be enough to scare them to think twice about committing a crime.
We need more police officers in the streets interacting with the people. We have excellent police officers in the Virgin Islands and they must gain the confidence of the community. Our community needs to turn in the corrupt officers and the courts will deal with them; however, I feel they are all good people unless proved otherwise. In addition we need modern crime-fighting tools to help our officers. Examples could be better weapons, more cameras placed strategically, better forensics equipment and up-to-date labs on island. We must also change the laws to give the police department 25 percent of the money collected from traffic tickets.
Police cadets need tutoring for the exam so they understand the questions better. I feel the exam should be designed for the people of the Caribbean and not for the continental United States.
Source: How do you see your role in overseeing government agencies?
Trager: When elected to the Senate for the 33rd legislature of the Virgin Islands, I will be very much honored to oversee Consumer Affairs and the Environmental Protection Agency. We need stricter laws for businesses that gouge the consumers and take advantage of them. As far as the environment, we need to fight climate change by more recycling. In addition we must stop deforestation to preserve our beaches and reefs. We need to keep our environment clean to ensure our wildlife flourishes on the land and sea.
Source: Why are you running and why should voters choose you instead of another candidate?
Trager: I have been a resident of St. Thomas for 28 years and I have seen how the past and current elected officials run the Government. As an ordinary citizen of this island and working in management for some of the biggest stores I have met a lot of people, from locals to tourists. I hear the same sentiments like stores gouging the prices, bad roads, poor customer service, no tax refunds and much more. After hurricanes Irma and Maria the Government took too long to assist the people and I believe I could do a better job with the help of the other senators, since I am a team player to make things better. I want to make a difference and show the people of the Virgin Islands that I am an honest politician and I am against corruption and nepotism in the Government.
Source: What will you do to mitigate the effects of climate change on the territory?
Trager: The reason I want to oversee the Environment Protection Agency (EPA) is because of my concern to the effect of climate change to our islands. My number one solution that I will push for is better management of our waste management programs by the way of recycling. Secondly, we need to introduce the tree planting program to our students and community. With more trees and less deforestation the results will be less flooding and a cleaner environment. Lastly, using more solar energy will reduce future greenhouse gas emissions.
Source: What is your plan to improve the schools and the quality of public education in the territory?
Trager: Provide and prioritize the highest budget for Department of Education to support the teacher's practice program like trainings and good quality teaching methods and also to maintain and improve the innovation practice for the higher education. Currently, teachers are spending their own money to buy supplies for their classrooms. Examples are paper, pencils and pens for the students who don't have any. The teachers are providing school supplies without any compensation. We need to support our teachers so they will remain in the territory to provide a good education for our children of the USVI.
I would like also to promote the parenting training to be conducted by the Department of Education. Learning starts at home and when the parents mentor and provide proper learning to the kids they will have more motivation to learn and they will show more interest in going to school every day. The result will be our teachers having an easier time to instill new learning techniques to our students.
Source: How will you ensure that adequate funding is put toward healthcare services in the territory?
Trager: Through quarterly internal audits, we can evaluate better if the intended funds are really provided toward healthcare services. Again, this will fall under transparency which is one of my platforms.
All people living in the Virgin Islands should have health insurance. When everyone has insurance it will be less of a burden on the hospitals and clinics.
The low-income families will have Medicaid, employees can purchase insurance through their jobs, and the people who can't purchase health insurance can get it thru a government plan along with the government employees. The plan will be supplemented by the reduction in costs by having more members and the grants.
Source: A significant amount of post-hurricane recovery on St. John, St. Croix and St. Thomas was made possible by non-profit organizations and volunteer groups. But private donations are down and budget deficits make more funding difficult. What would you, as a legislator, suggest to help support these community groups?
Trager: There must be a benefit for the people and businesses who donate to nonprofit organizations besides the good feeling it gives you. Perhaps bigger tax breaks to the contributors. Above all we need more volunteers to help the nonprofits. ''It's time to roll up our sleeves and rebuild the U.S.V.I." We must start to give back to the community without looking for something in return.
SOURCE: What do you as a senator believe should be priorities for infrastructure, parking and walkability on St. John? On St. Croix? On St. Thomas?
Trager: The government needs to prioritize the improvement of our electrical grids and power supply. We always experience power interruptions, which has a big impact on our daily lives. We deserve excellent service since we are paying for it monthly.
We need to fix the roads since we are living in a tourist economy. Tourism provides jobs and generates high tax revenues for the government and when our visitors drive on our destroyed roads it will be the first and last impression they will have of our islands. This will definitely result in their decision whether they will visit the Virgin Islands again. In addition, we need to focus on additional street lights and maintaining them not only for road safety, but also for security in our urban areas.
Our schools should be one of the top priorities. Having a comfortable place to learn for our students and the teachers teaching, will result in our kids learning better and wanting to attend school.
SOURCE: The Revised Organic Act of 1954 gives the V.I. Legislature the power to establish a USVI constitution by any means it chooses. Currently, the territory cannot charge different property tax rates to different parts of the territory. The territory could set up property tax districts if it enacted a constitution. What should the Legislature do in regards to a USVI constitution?
Trager: The USVI definitely needs a constitution; however, having property taxes based on location is difficult because there are expensive houses located in poorer areas also. The taxes should be based on the value of the house and not the location.