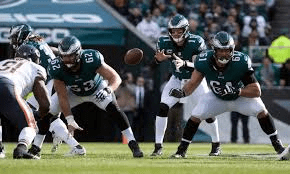 In time for another highly anticipated football season, Viya announces two new additions to its diverse Cable TV lineup: NFL Network and NFL RedZone.
NFL Network is the destination for nearly 200 NFL games, including every Thursday Night Football game, all NFL Preseason games, 96 game replays, past Super Bowls and NFL Classic Games. NFL Network is the 24/7, year-round NFL news channel offering original programming like "A Football Life" and "The Timeline," plus NFL news and analysis from "NFL Total Access," "NFL GameDay" and more.
It is a sports-oriented cable and satellite television network that is owned by the National Football League and is part of NFL Media, which also includes NFL.com, NFL Films, NFL Mobile, NFL Now and NFL RedZone. NFL Network can be found in the Expanded Package on channels 49 and 549 HD.
NFL RedZone is a sports television channel owned and operated by NFL Network. As a "special" game-day exclusive, it broadcasts on Sundays during the NFL regular season. The name "RedZone" derives from the term red zone, which is the part of the football field between the 20-yard line and the goal line.
The RedZone Channel features teams that are on the verge of scoring between the 20-yard line and the End Zone.
RedZone is based out of the NFL Network studios, is hosted by Scott Hanson and airs commercial-free. The channel prides itself on showing "every touchdown from every game," and it is closely linked to Fantasy Football, reporting highlights and tracking various player and game stats throughout game day.
NFL RedZone can be found in the Variety package on Channel 50 and 550 HD. Only Viya Cable TV customers who subscribe to the Expanded Package and Variety Pak will have access to NFL RedZone.
This content is also available for streaming on Viya's Watch TV Everywhere app: www.watchtveverywhere.com.