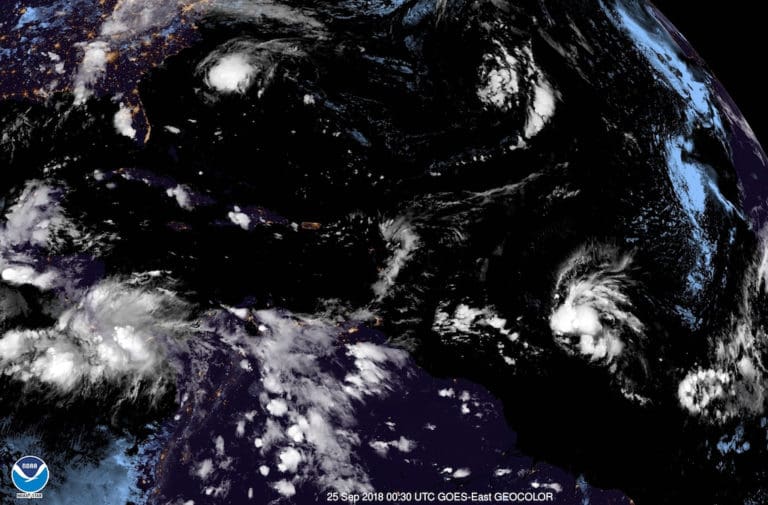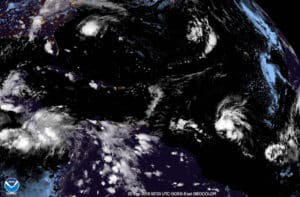 A tropical wave, the remnants of Tropical Storm Kirk, is located about 1,300 miles east of the Windward Islands and moving west at a brisk 25 miles an hour, according to the National Hurricane Center.
Though Kirk was downgraded late Sunday, the system continues to produce a large volume of showers and thunderstorms along with winds to gale force. The NHC said it could redevelop into a tropical cyclone in the next few days before it encounters highly unfavorable upper level winds as it approaches the Caribbean.
While the NHC gave the storm a 50 percent chance of developing in the next five days, it is possible that Kirk could degenerate into a trough of low pressure during the next day or two while it moves quickly across the tropical central Atlantic.