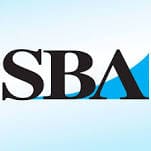 The U.S. Small Business Administration (SBA) Puerto Rico and Virgin Islands District Office will conduct a Construction Quality Management (CQM) course at 8:30 a.m., Wednesday, Sept. 19, on St. Thomas.
"This course is aimed at familiarizing contractor personnel with CQM concepts and procedures, in order to perform contracts with the U.S. Army Corps of Engineers," said SBA District Director Yvette T. Collazo. "Small businesses in the construction industry will greatly benefit from this course, and we encourage them to register."
The CQM course includes such topics as "What is Construction Quality Management?" "Contractor Quality Control," "Contractor and Government Responsibilities," "Preconstruction Conference and Coordination Meeting," "Submittals and Quality Management During Construction," among many others.
The course is free of charge and will be held from 8:30 a.m. to 4:30 p.m. at the Small Business Development Center's Training Facility located at 8000 Nisky Center, Suite 720, St. Thomas.
To register, visit access https://conta.cc/2Lnz367.
For more information, contact Wayne Huddleston at [email protected].
For information on SBA assistance for small businesses, please visit www.sba.gov/pr.