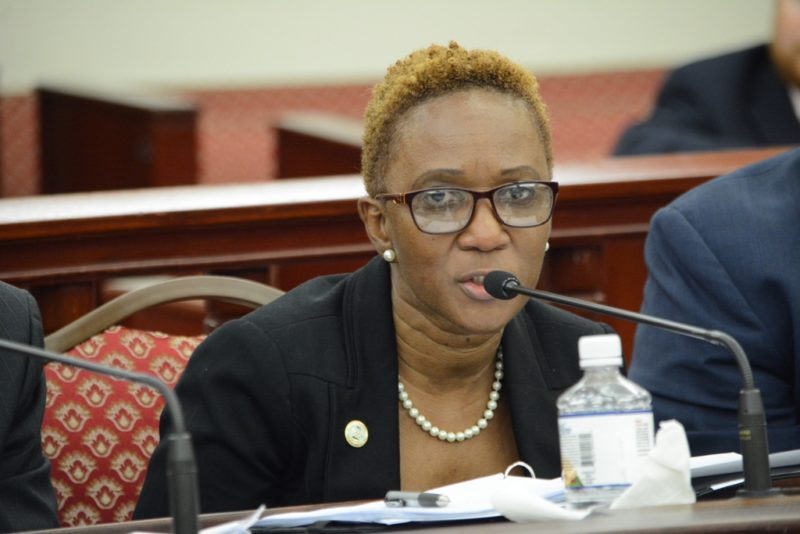 The V.I. Department of Human Services is reissuing another round of solicitation for its Disaster Case Management Grant. The U.S. Department of Homeland Security (DHS) and the Federal Emergency Management Agency (FEMA) have approved a grant award of $11.5 million for the territory to address ongoing needs of survivors of hurricanes Irma and Maria.
"We received the official Notice of Grant Award on Feb. 22, 2018, and issued the first solicitation in April," Commissioner Felecia L. Blyden said. "The Virgin Islands Disaster Case Management Program (DCMP) is focused on the unmet needs of the community, and in consultation with FEMA, the decision was made to reissue the Request for Proposals (RFP). Blyden said, "We are again inviting management agencies and provider agencies to respond to the RFP."
The DCMP provides supplemental funding to states, U.S. Territories, and federally recognized tribes after a presidential disaster declaration that includes individual assistance. The intent is to provide funding for partnership between a disaster case manager and a disaster survivor to develop and carry out a Disaster Recovery Plan. This partnership provides the survivor with a single point of contact to facilitate access to a broad range of resources.
There will be one management service per district who will oversee all the service providers. The service providers will have case managers that function as a part of the RFP team, which addresses the needs of each household. Through this effort, the department is also offering opportunities to qualified community-based organizations to provide the necessary case management services to individuals and households.
The duration of the DCMP is a total of 24 months from the date of the disaster (Sept. 20, 2017 through Sept. 19, 2019). The solicitation and contracting of providers will be in accordance with the Government of the Virgin Islands' statutory procurement process.
Request for Proposal Bid packages are available at HTTP:/DPPVI.GOV. (management agencies – RFP-029-T-2018P and provider's agencies – RFP-030-T-2018(P)). The deadline for submission is 4 p.m., Tuesday, Sept. 4.