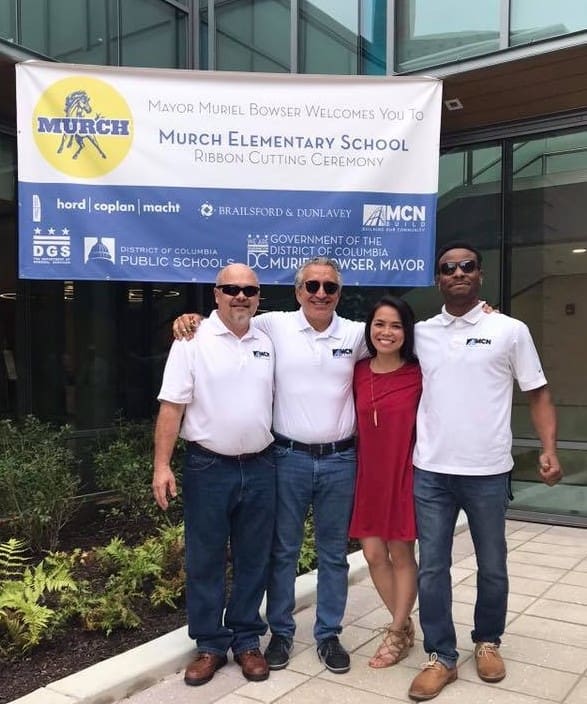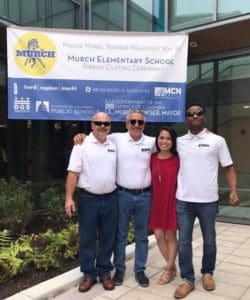 Mayor Bowser of Washington, D.C., recently cut the ribbon at a newly modernized Murch Elementary School. Christian Duffy, son of Delegate to Congress Stacey Plaskett, was instrumental in the modernization of the school as an employee of MCN Build. Duffy, who has a degree in architecture, was the superintendent on this project and for four other schools in D.C.
Since 2015, the Bowser Administration has fully or partially modernized 14 schools; Murch and five other schools will open in the fall of 2018. By making the modernizations, the city and MCN Build have focused on building functional spaces that will make it easier for their students and educators to come to school and enjoy their day.
"With these modernizations to our schools, we are not just bringing these buildings into the new era, we are also proving to the students that we are committed to making whatever investments are needed to make them successful," said Christian Duffy. "We are creating beautiful and constructive environments for students, teachers, families and the entire Murch community to think bigger and more boldly about their future."
The $83 million investment in the full modernization of Murch includes a new facility that can now accommodate 720 students, as well as: a playground for first through fifth grades; a separate playground for the younger students; a full-sized gymnasium with a stage; a dedicated cafeteria space; an updated library and media center; and green roofs and green technologies throughout.