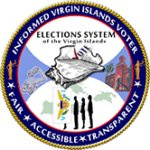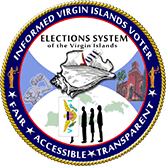 The Casting of Lots for the positioning of names of candidates for the official General Election Ballot will be held at the Elections System offices at 5:30 p.m., Tuesday, Aug. 28, according to a press release issued Thursday by Supervisor of Elections Caroline F. Fawkes.
The locations are:
St. Croix Elections Office at Sunny Isles Annex, Unit 4
St. Thomas Elections Office at Lockhart Gardens, upstairs from Banco Popular
Special note: Fawkes advises that "candidates should be present to pick their lot. If the candidate cannot appear to pick the lot, he/she can send a representative with a notarized letter as per Virgin Islands law attesting he/she can pick the candidate's lot. If that fails, an authorized Elections official will pick the lot for the candidate."
For more information, call the Elections System Office at 773-1021 (St. Croix) or 774-3107 (St. Thomas).