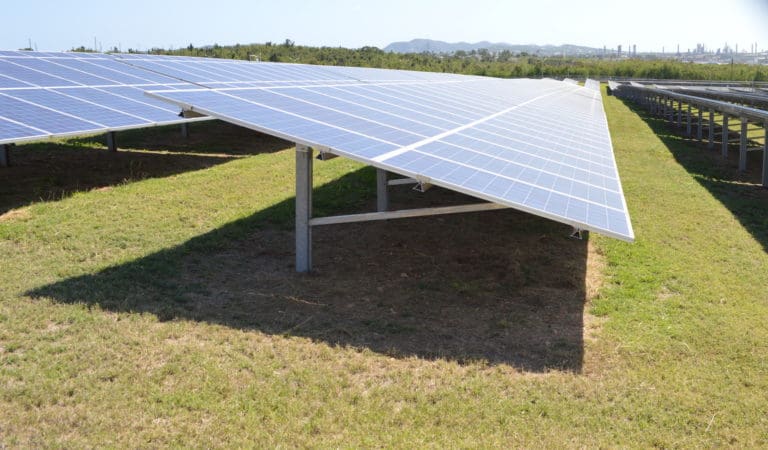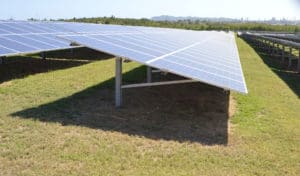 BMR Energy, a clean energy company owned by Richard Branson's Virgin Group, is taking over St. Croix's four-megawatt solar farm in Estate Spanish Town.
BMR officials say they are "set to receive approval from the utility to purchase another hurricane-damaged USVI solar project in the coming weeks." The company's announcement does not name the second facility, but the only currently-existing facility with a contract with the V.I. Water and Power Authority is the similar, but more damaged facility in Estate Donoe on St. Thomas.
Damaged in last year's storms, the Spanish Town plant is operating at 45 percent of its capacity, according to BMR. The new owners plan to have it fully restored by sometime in October.
The St. Croix plant was owned by NGR Solar, who bought it from Toshiba International Corp.  The one in Estate Donoe on St. Thomas is owned and formerly operated by Main Street Power, in conjunction with Morgan Stanley. Both were initiated during the tenure of Hugo Hodge Jr., WAPA's former executive director.
Both had 20-year power-purchasing agreements with the Water and Power Authority. BMR will take over the power purchase agreement and restoration efforts of the St. Croix solar farm, which sustained significant damage during last year's hurricane, according to a statement from BMR.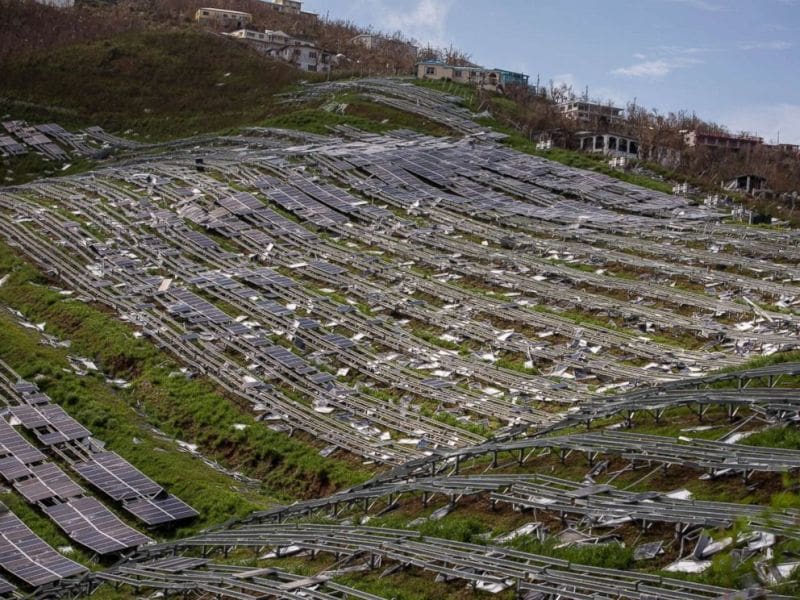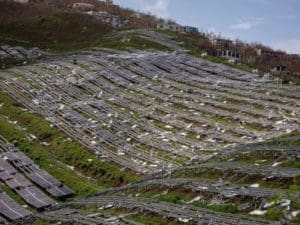 The Estate Spanish Town solar farm received some damage during the storms, while the St. Thomas facility was blown apart, leaving smashed solar panels strewn about.
"For jurisdictions in the Caribbean looking to meet clean energy goals, building hurricane-resilient renewable energy infrastructure is crucial to long-term success," WAPA Executive Director Lawrence Kupfer said in the BMR statement.
"We look to these resiliency-focused projects and our work with BMR Energy as a critical part in our goal to reach 60 percent fossil fuel reduction by 2025," Kupfer said.
According to BMR, a construction manager is already on-site repairing damage and replacing inverters at the St. Croix solar facility. BMR says its goals for the restoration process are to get the site restored for the most competitive price and as quickly as possible to accommodate WAPA's planning needs.
When fully restored, it should power about 1,600 homes.
Richard Branson's Virgin Group bought BMR Energy in 2016 and works extensively in the region. In 2016, they flicked the switch on a 36-megawatt wind farm in Jamaica. And they bought a 7 megawatt facility in Guatemala.
"BMR Energy is an expert in developing clean energy – the team also acts as a long-term partner and is working to make a huge difference in the region," Branson said in the company statement.
"The world needs to find ways to introduce more resilient clean energy. The Caribbean has an abundance of clean energy sources, and BMR are taking great strides towards helping create zero-carbon energy supplies for years to come," he continued.
WAPA had no additional comment at present on the news. BMR CEO Bruce Levy was out of the office when called Thursday.