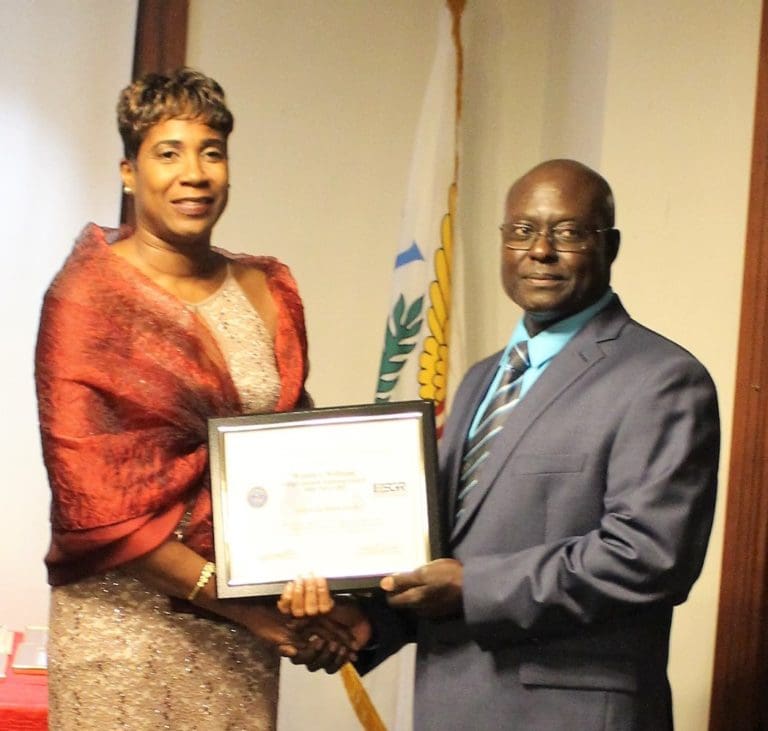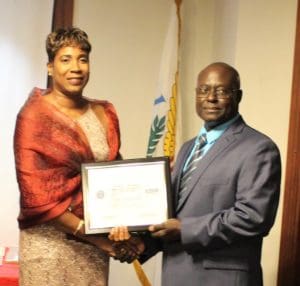 The Employer Support of the Guard and Reserve Patriot Award was given to Capt. Wanda I. Williams, Virgin Islands Army National Guard (VING) supervisor, during a presentation on St. Croix, June 23.
Capt. Williams accepted the award during the Virgin Islands Committee of the Employer Support of the Guard and Reserve (VI ESGR) annual St. Croix Employer and Volunteer Awards and Recognition Dinner held at The Buccaneer.
Sgt. Jevon Williams, a member of the 661st Military Police Detachment nominated Williams, who is the force integration and readiness officer. He made the nomination because of her outstanding leadership and mentoring.
"Her innate ability to plan, organize and implement policy position(s) as a leader is a source of personal inspiration," said Sgt. Williams. "Within a fairly short period of time, Capt. Williams has fully integrated me into the Virgin Islands National Guard G-3 shop, ensuring that I had all the tools necessary to be successful."
"Additionally, she has spent countless hours of her personal time teaching me about the organization, focusing on areas outside of my scope (position and rank), always challenging me to take on more responsibility, go to more schools, always encouraging me to seek upward mobility and become an Army officer. She says Do Not Be Average." said Sgt. Williams. "Capt. Williams is a stellar leader; she sets the standard. If possible, please present her with the highest award."
Beresford Edwards, state chairman of the VI ESGR committee, made the presentation. Sgt. Williams was unable to attend the presentation.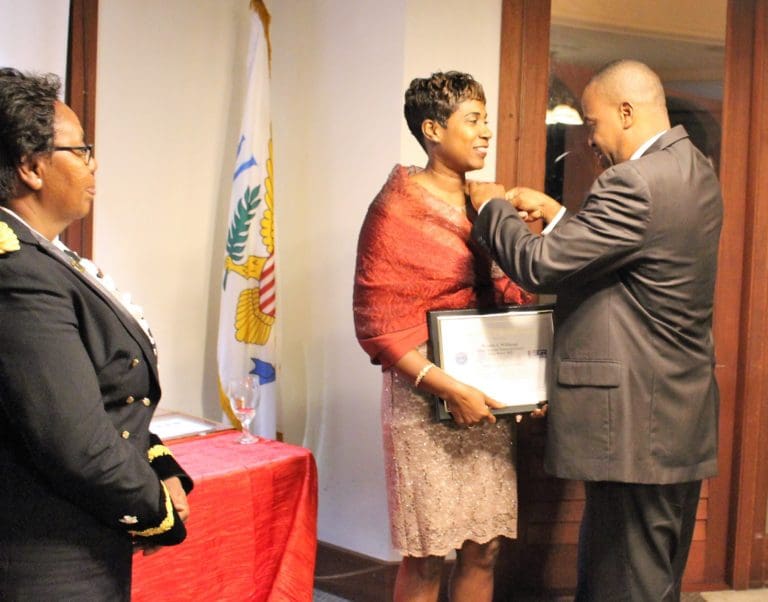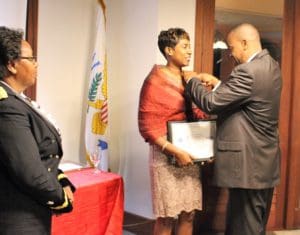 Capt. Williams thanked Sgt. Williams for the nomination and said, "As his supervisor, he makes it easy for me. He's an MP (military police) and he's been deployed several times. Because of his military training, he has been easy to supervise. He takes the lead on a lot of things."
"We are a two-man shop and many times I am stuck in a meeting or unable to assist. He just picks up and knows what needs to be done," said Capt. Williams. "I would like to thank him and recognize him for who he is, a soldier, an NCO (non-commissioned officer) and a leader."