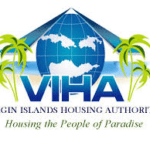 The New Landlord Incentive Program will reward landlords who rent their unit to current Estate Tutu Hi-Rise families on St. Thomas who have a Tenant Protection Voucher, according to a press release issued June 28 by the Virgin Islands Housing Authority (VIHA).
Landlords will be given an incentive bonus equal to the first month's rent and may be eligible for other benefits, including:
• Monthly Rent Payment up to 150 percent of current fair market rent
• Guaranteed monthly Housing Assistance Payments (HAP) from VIHA
• Expeditious payments of required rent deposits, including:
 Application fees
 Background check fees (typically charged to the family)
 Security deposit
 Utility initiation
In addition, this incentive is not limited to one unit. If a landlord owns more than one unit or a building with several units, each unit that is leased to a Tutu Hi-Rise family with a Tenant Protection Voucher will receive the incentive bonus.
Due to the hurricanes in September 2017, the Estate Tutu Hi-Rise Apartment community was heavily damaged, which created serious health and safety concerns. In addition, with this year's hurricane season already here, families of Tutu Hi-Rise must move out expeditiously before any storms or other severe weather conditions occur this period. VIHA is aggressively recruiting new and current landlords with available units to rent to an Estate Tutu Hi-Rise family through its Housing Choice Voucher Program.
Robert Graham, executive director, said, "We are incentivizing landlords who may never have thought about VIHA as an integral part of the real estate market to rethink this and to realize the potential they have to not only maximize their rents but to also help their community by providing an opportunity to the Virgin Islands families who are in desperate need of housing. Without a stable place to live, the impact to the family can be traumatizing. VIHA is doing everything it can to ensure this does not happen."
The Estate Tutu Hi-Rise families are a fundamental part of the Virgin Islands economy — they are working families that shop and eat locally, pay rent, pay taxes and whose children are part of the school system. Most importantly, these families are intrinsically part of the Virgin Islands' social fabric and continue to be part of the legacy that makes these islands great. This program is about continuing that legacy.
This incentive bonus is only for landlords who execute a new contract between June 11 and Sept. 7, 2018, with current families of Estate Tutu Hi-Rise who hold Tenant Protection Vouchers. Landlords are encouraged to call VIHA at 714-0174 to discuss the details.