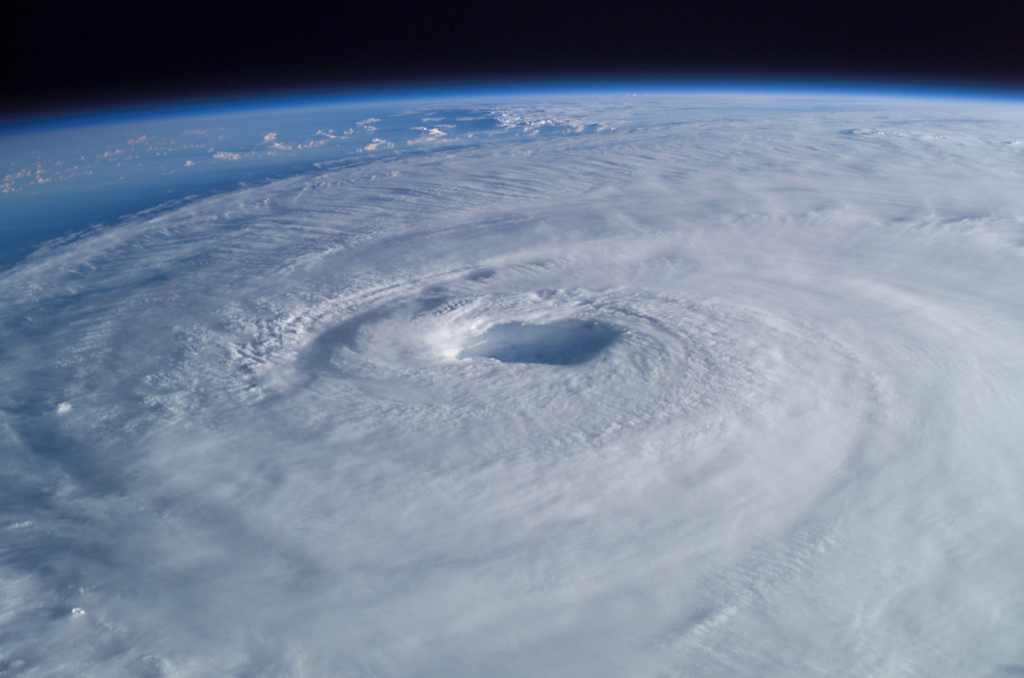 The 2018 Atlantic hurricane season opened Friday, and the V.I. Territorial Emergency Management System and the U.S. Coast Guard have warned citizens of the territory to take precautions now, before the threat of an oncoming storm takes shape.
The season runs from June 1 to Nov. 30, with the peak occurring between mid-August and late October. According to the National Oceanic and Atmospheric Administration's (NOAA) Climate Prediction Center, "the Atlantic could see another above-normal hurricane season this year."
But Virgin Islanders know that whether the season is active or fairly quiet, it only takes one storm landing where you happen to be to be disastrous, especially if you aren't prepared.
VITEMA issued a list of steps for the island community to take to get ready.
– Assemble A Disaster Supply Kit: A disaster supply kit should include non-perishable food and water for each person for at least one week, a gallon of water per person per day; a radio, flashlights, batteries, cash, first aid supplies, medications, hand sanitizer, personal hygiene items, baby supplies and copies of critical information if evacuation is required.
Take pictures of important documentation and email them to a secured email to ensure you are able to access them should the need arise, VITEMA suggested.
– Know Where To Go: If you are ordered to evacuate, know the local hurricane evacuation route(s) to take and have a plan for where you can stay.
If you are not in an area that is advised to evacuate, and you decide to stay in your home, plan for adequate supplies in case you lose power and water for several days and you are not able to leave due to flooding or blocked roads.
– Pet Emergency Kits: In an emergency, your pets will be even more dependent on you for their safety and well-being. Your family's disaster plans must include your furry family members too,, including food and water, and health and immunization records.
– Communicate: Talk with your family about what to do if a hurricane strikes. Include emergency plans for elderly and those with access and functional needs. Discussing hurricanes plans ahead of time helps reduce fear, particularly for younger children.
Make an emergency communication plan and ensure all household members are aware of the plan.
– Register For Emergency Alerts And Notifications: You can get emergency alerts delivered to you via text message, email or landline. Sign up for Alert VI by visiting www.vitema.vi.gov.
– Prepare Your Home: Trim or remove damaged trees and limbs to keep you and your property safe. Secure loose rain gutters and downspouts and clear any clogged areas or debris to prevent water damage to your property. Purchase a portable generator, or install a generator for use during power outages.
"As we begin the 2018 Atlantic Hurricane Season, residents are advised to begin the necessary preparations today," said VITEMA Director Mona Barnes. "At VITEMA, we have a commitment to ensure public safety, community awareness, and emergency preparedness and response. To this end, VITEMA will continue to do its part to prepare our territory for disasters, and disseminate timely and accurate information to our community. Continue to be safe, be prepared and be vigilant."
The Coast Guard also issued a reminder to the public and especially the boating public to prepare for the 2018 hurricane season.
"It's vitally important to have a hurricane preparedness plan set in place for you and your family," said Capt. Shawn Koch, chief of incident management at the Coast Guard 7th District. "We highly recommend ensuring you have a survival kit with items like batteries, flash lights, radios and water. It's also critical to pay close attention to weather both ashore and out at sea, and heed the messages and evacuation orders if issued by authorities."
The Coast Guard also recommended a family hurricane kit, and directed people to the Ready.gov preparedness tips. The service also suggested:
– Check the weather: The Coast Guard mobile app for boating safety is a tool to check marine weather from your phone. With the mobile app you can check the weather at nearby NOAA buoys, which provides wind speed and direction along with wave height. Checking weather anytime you plan to get underway and while throughout you time on the water is highly recommended.
– Secure your boats: Review your hurricane plan with your local marina, ensure you have a plan to both bring your boat in and strap it down ashore or ensure it is properly equipped to ride out the storm at the marina.
– Listen to local officials: If told to evacuate, do so immediately. You should consider evacuating if you live near bodies of water, a mobile home or high-rise building.
More information on hurricane preparedness is online at Ready.gov and NOAA websites. you also can follow them on Twitter and Facebook.
Keep Your Eye on the Weather Alerts
Keep an eye on weather alerts issued by the National Weather Service. When the NWS issues a Hurricane Watch, it means hurricane conditions are possible within the next 48 hours. The Coast Guard advised when a hurricane watch is issued:
– Review your evacuation route(s) and listen to local officials.
– Review the items in your disaster supply kit; and add items to meet the household needs for children, parents, individuals with disabilities or other access and functional needs or pets.
A hurricane warning means that hurricane conditions are expected within 36 hours.
The Coast Guard said steps to take when a hurricane warning is issued, residents should:
– Follow evacuation orders from local officials, if given.
– Check-in with family and friends by texting or using social media.
– Follow the hurricane timeline preparedness checklist, depending on when the storm is anticipated to hit and the impact that is projected for your location.