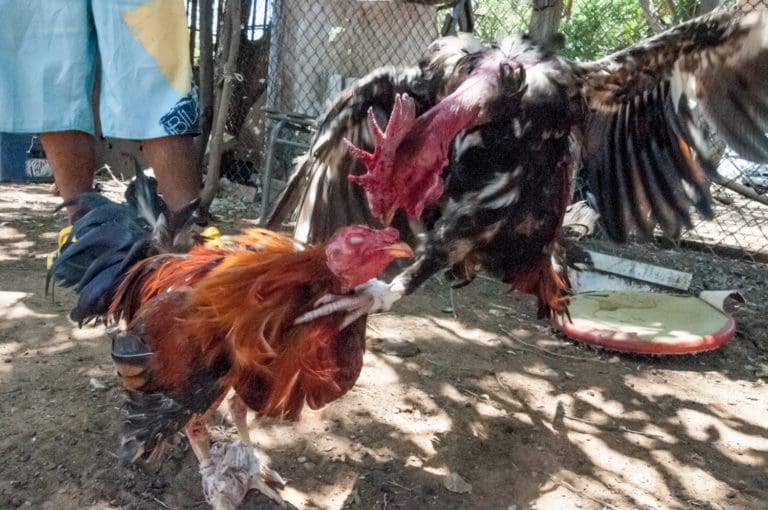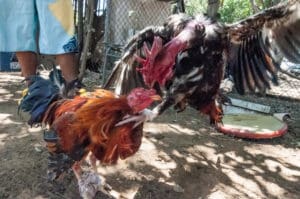 Congress may ban cockfighting if an amendment to its main farm bill this year is approved.
V.I. Delegate Stacey Plaskett spoke against the proposal during one-minute speeches on the House floor Thursday.
"Cockfighting, like horse racing, is a long-standing recreational activity in the U.S. Virgin Islands with historical and cultural significance to many Virgin Islanders. I do not support banning cockfighting in the U.S. Virgin Islands," Plaskett said.
"I understand the concerns of those opposed to cockfighting and believe regulatory processes and educational outreach provide the best means of addressing those concerns. Outlawing cockfighting in the Virgin Islands will only create an underground industry, which can prove problematic for local stakeholders and local law enforcement," she said
Plaskett also said it is "deeply unfair" to Puerto Rico and the U.S. Virgin Islands, which are the only U.S. jurisdictions to hold legal cockfights.
"To pass an amendment that solely affects the territories that none of the delegates from the territories support, is pejorative, paternalistic, yes colonialistic and downright wrong," she said.
Congress's online catalog of legislation does not show the amendment to the bill, suggesting it may not have been offered yet. During her speech, Plaskett said it was proposed by Rep. Peter Roskam (R-IL).
Cockfighting has been a tradition on St. Croix for many years and there are legal, licensed and regulated fights. It has long been controversial, with both passionate advocates and opponents squaring off.
When Congress considered a similar measure in 2014, then-Delegate Donna Christensen took a nuanced approach, seeking more information.
"I have lived in St. Croix pretty much all my life, since about three months, and my father raised fighting cocks as well as being a lawyer and a judge," Christensen said. "It's very much a part of the culture and isn't something that easily changes. So there will be very strong advocates to have it continue and I know the animal rights activists will have the exact opposite position," she said in 2014.
That same year, Sen. Nereida Rivera-O'Reilly, who is retiring from the Legislature this year, made an impassioned plea to ban cockfighting in the territory. In a V.I. senate hearing, she quoted the famed late labor leader and civil rights activist Cesar Chavez, saying: "Kindness and compassion towards all living things is a mark of a civilized society. Conversely, cruelty, whether it is directed against human beings or against animals, is not the exclusive province of any one culture or community of people."
With only a few facilities and no data on tax revenues or other economic impacts available, O'Reilly said she objected to calling cockfighting a local "industry."
"If you want to call it being put in a cage and beaten, then OK, call it that, if you wouldn't mind being that chicken, but don't call it an industry," O'Reilly said back in 2014.
St. Croix Animal Welfare Center Animal Control coordinator Moises Carmona also spoke in opposition to cockfighting, saying it was gratuitously cruel.
Sen. Positive Nelson, who is running for governor this year, said there is a clash of cultures over this issue and people should not assume a person involved in cockfighting is a mean or violent person.
"Don't assume that children who grow up and see cockfighting and may even like it, or even dog fighting, that makes them mean, because that is a fallacy," Nelson said at the time, in 2014.
Questions about tax revenues and economic impact from the industry went unanswered at the 2014 hearing and no public information is available now.