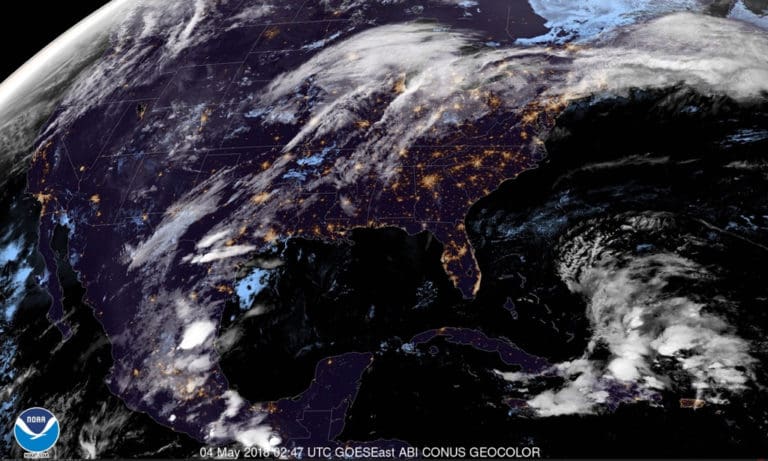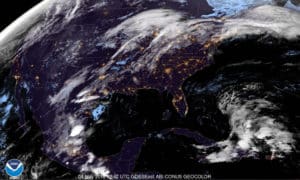 The National Weather Service has issued a hazardous weather conditions warning for the U.S. Virgin Islands, as the forecast through Sunday calls for a strong chance of heavy rain with potential for minor urban flooding.
In a weather update issued Thursday by the NWS in San Juan, sustained winds in excess of 20 mph are expected across local waters, driving rough seas from five to seven feet.
The weather service also warned of a moderate risk of rip currents for all of the beaches of Saint Croix except for the west facing beaches, also for some beaches of northwest Saint Thomas.
Rain is expected to continue through through Wednesday, the NWS said, with the risk for minor urban flooding continuing through at least Saturday.
The V.I. Territorial Emergency Management Authority advised the community to:
– Remain safe. If possible, remain indoors and continue to closely monitor weather reports using credible sources.
– See and be seen. If you must operate a vehicle, be mindful of wet conditions and turn on your headlights whenever you run your wipers to help other drivers see you through the rain and roadway mist.
– Slow Down. It is always important to drive with caution in poor weather. Reduce your speed and maintain a safe stopping distance between you and other cars on the road.
– Maintain Control. If hydroplaning occurs, grasp the steering wheel firmly to maintain control of your vehicle. Steer straight ahead and don't slam on the brakes to help avoid skidding out of control.
The National Weather Service said the weather system was caused by persistent high pressure north of the area, driving supporting fresh to strong trade winds across the south-central Caribbean.