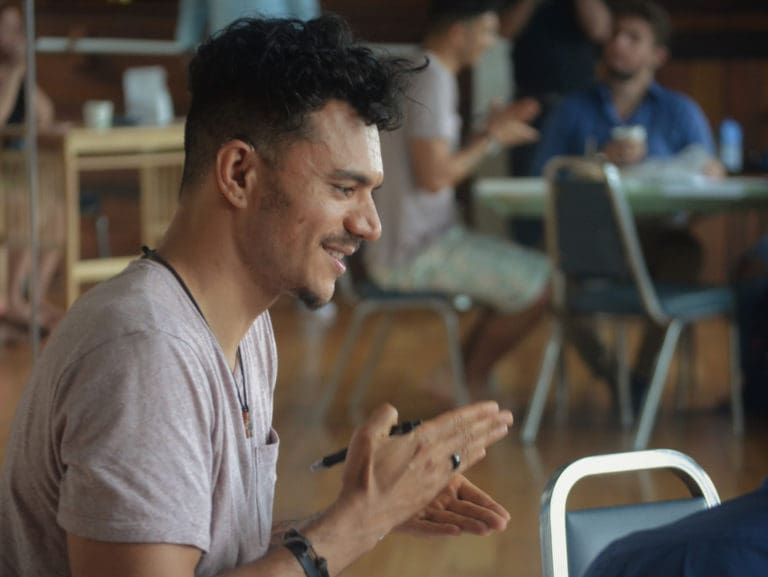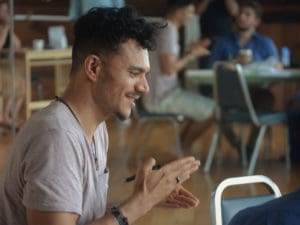 Moko, a literature and arts journal based in the British and U.S. Virgin Islands, welcomed seven emerging Caribbean poets to Tortola to workshop with decorated Jamaican-British poet Raymond Antrobus, and to build community among writers.
Participants in the April workshop, the journal's first, traveled from Trinidad, Puerto Rico, the United States and Aruba, by way of the Netherlands. To be eligible, applicants had to be adult poets from a Caribbean background who had not yet published a full collection of poetry.
Moko was founded in 2013 by Richard Georges of Tortola and David Knight Jr. of St. John. Its mission is to create networks with a Pan-Caribbean ethos in a way that is also sensitive to its location within the Virgin Islands. The aim of the journal is to embrace diversity of experience and self-expression while publishing new works by established and emerging writers and visual artists in, or from, the Caribbean.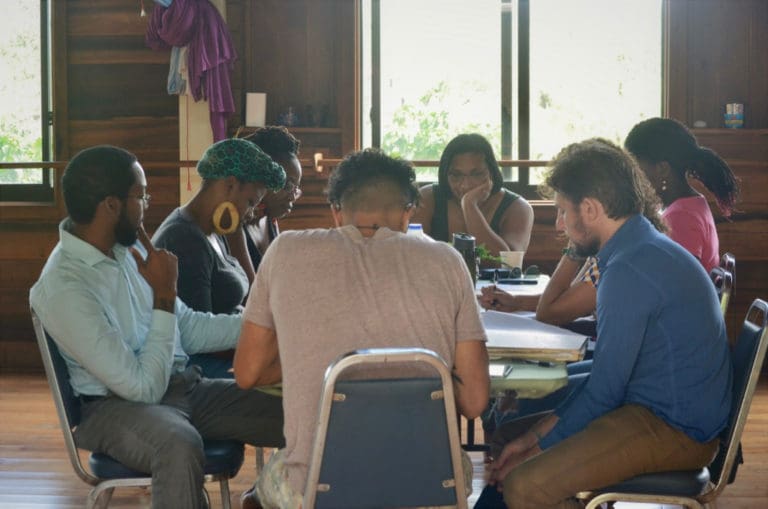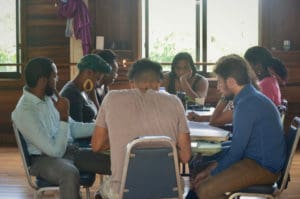 Workshop participants included Arturo Desimone (Aruba,) April Glasgow (BVI,) Ana Portnoy Brimmer (Puerto Rico,) Desiree Seebaran (Trinidad and Tobago,) Erika Jeffers (U.S./Montserrat/Nevis,) Jannine Horsford (Trinidad and Tobago) and Simone Leid (Trinidad and Tobago.)
Daily workshops, which covered topics such as "mining history," "form and function," and "truth" were run by Antrobus and Moko co-founder Richard Georges, the head of the humanities department at H. Lavity Stoutt Community College on Tortola and author of two poetry collections.
The London-based Antrobus travelled to Tortola with the support of the British Council in partnership with Writers' Centre Norwich as part of the International Literature Showcase. He is is one of the world's first recipients of a master of arts degree in spoken word education from Goldsmiths University.
His poems have been published in magazines and literary journals such as Poetry magazine, Poetry Review, The Rialto, Magma Poetry, Oxford Diaspora's Programme, British Council Literature, Shooter Literary Journal, The Missing Slate, Morning Star, Media Diversified, The Deaf Poet's Society and forthcoming in Wasafiri, University Of Arkansas Press and Bloodaxe, Ten Anthology. He is the author of two pamphlets and one collection due in 2018. He has won numerous poetry slams, including the Farrago International Slam 2010, the Canterbury Slam 2013, and was runner up at the open mic Calabash Slam in 2016.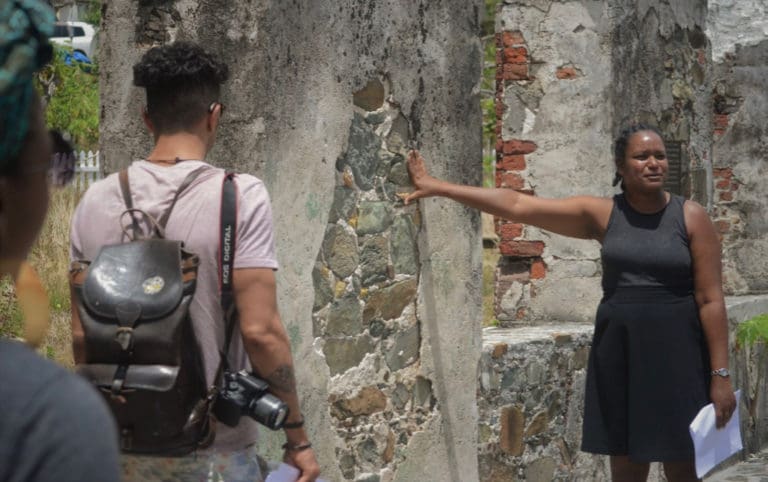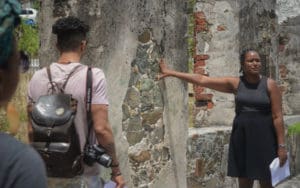 The Moko workshop was held in Frangipani Studio, nestled in the hills of Chalwell Estate in Tortola. In addition to workshopping, the poets had time to tour historic Tortola sites with Katherine Smith of the Virgin Islands Studies Institute, attend the BVI Book Fair, and travel to nearby Virgin Gorda for a day or relaxation and exploration.
The workshop culminated in a performance event titled "Heart x Soul," at which the participants presented their work alongside local poets at the BVI International Arbitration Centre.
In addition to the British Council and Writer's Centre Norwich, organizations and individuals who helped make the Moko Writers' Workshop a reality include:
The Hon. Orlando Smith, the Hon. Andrew Fahie, Luce Hodge-Smith and the BVI Department of Culture, Judith Vanterpool and BizComEd, Cortez Forbes and Rufred Forbes and Associates, Joy Francis and National Bank of the Virgin Islands, Mark Forte and Conyers Dill & Pearman, Thor Downing and Roger Downing & Partner, Richard Georges, David Knight Jr., Priscilla Hintz Rivera Knight, Brigitte Berry, Amanda Georges, Marc Downing, Esther Georges, Will Georges, Ronald Georges, Freeman Rogers, Abby O'Neal and her team at Ideas Unlimited, Jason E. Blyden, Fort Recovery, Curry Tabanca, Village Cay, Luther and Travel Wize Ltd., and Janette Brin.