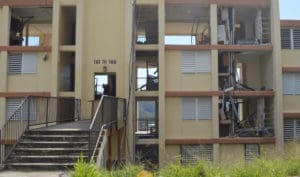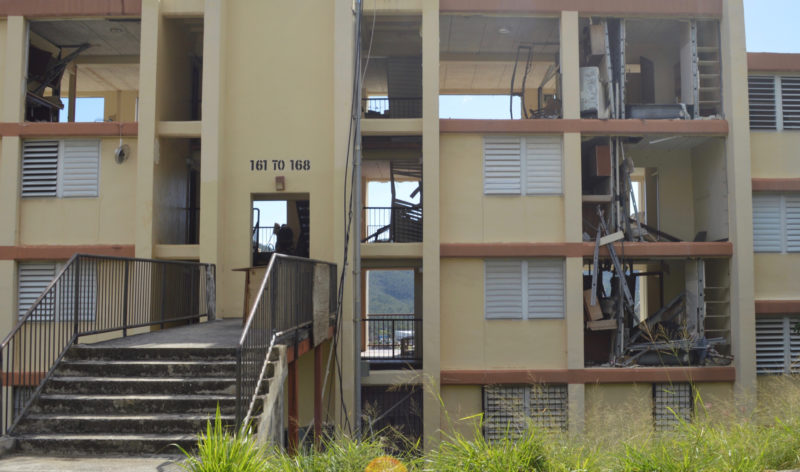 The U.S. Department of Housing and Urban Development has set aside $1.6 billion to award the U.S. Virgin Islands for disaster recovery, HUD announced Tuesday.
Congress approved the money as part of a $300 billion dollar spending bill – the Bipartisan Budget Act of 2018, approved in February, which included $83 billion for hurricane and wildfire disaster recovery for Texas, Florida, California, Puerto Rico and the Virgin Islands.
The money is on top of some $243 million HUD allocated in February, bringing HUD disaster funding for the territory to $1.8 billion, according to Delegate Stacey Plaskett.
In a phone call Tuesday, Plaskett praised Gov. Kenneth Mapp for helping to persuade Congress to increase disaster relief funding.
"The president sent down an initial request of $43 billion," Plaskett said. But the governor and local senators met with members of the House Appropriations Committee and pressed their case, she said.
"The governor did a great job in meeting and testifying before the Senate. The House was able to increase it to $81 billion and the Senate upped that by a couple more billion, so it went to the president at $83 billion, or $40 billion more than the president initially requested," Plaskett said.
So how do we get this money and what will it be spent on?
"What they require next is an action plan," and Mapp is in the process of preparing one, she said.
The funds are community development block grants. They are allocations, not simple cash grants though. The territory has to present a detailed plan to HUD.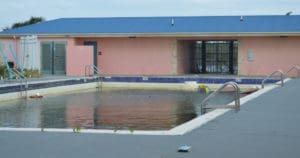 "We then get approval from HUD for that action plan, which then becomes the iterative process through which we draw down the funds," Plaskett explained.
Subject to that detailed plan, the money "can be used for construction and rehabilitation of housing; purchasing real estate, renovating public facilities and other improvements," Plaskett said.
"It is pretty broad funding which can be used for quite a number of things, broadly in three areas: housing, economic revitalization and infrastructure," she said.
"The governor is up in D.C. right now and (Wednesday) we will be having the formal press conference she said.
The USVI normally receives about $1 million per year from HUD, she said.
"This is a substantial increase due to the hurricanes and can be used to address many of the public infrastructure needs as we rebuild our islands. … Successful administration will depend on how well and how quickly a comprehensive action plan can be put together and approved by HUD. I have spoken with the governor and know this action plan is a high priority," Plaskett said in a statement from her office Tuesday.
The funding is part of a larger package of $28 billion in long-term disaster recovery in nine states, Puerto Rico and the USVI. It is the largest single amount of disaster recovery assistance in HUD's history, HUD officials said in a statement.
"It's clear that a number of states and local communities are still struggling to recover from a variety of natural disasters that occurred in the past three years," HUD Secretary Ben Carson said in HUD's statement.
"These grants will help rebuild communities impacted by past disasters and will also protect them from major disasters in the future," Carson said.
HUD Secretary Ben Carson, Gov. Kenneth Mapp and Plaskett will be at a joint press conference in Washington D.C. Wednesday morning to talk about the details. The event will be streamed online at https://www.hud.gov/webcasts/schedule.
Details on system requirements are on HUD's website.