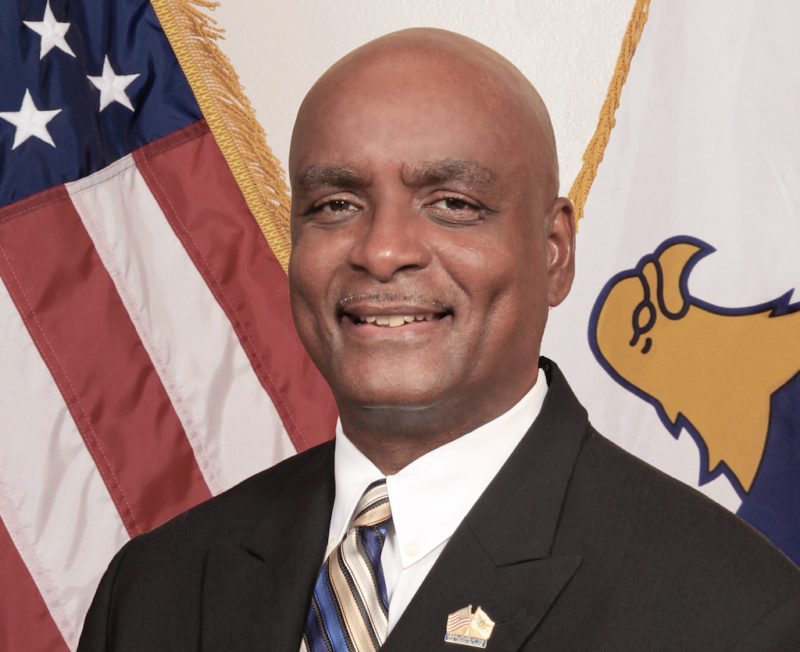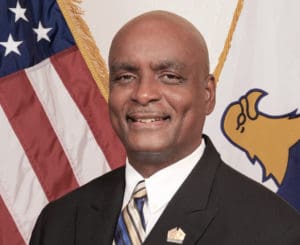 A St. Thomas-St. John district lawmaker says he wants to see a greater effort being made to see patients evacuated from the Virgin Islands during last year's hurricane season sent back home.
Sen. Dwayne DeGraff issued a statement Friday asking the Departments of Human Services, Health and other agencies to collaborate with the Legislature on working out a plan.
The Senate Committee on Health, Hospitals and Human Services will hold a hearing Tuesday on the medical evacuees.
DeGraff made his remarks after making a trip to Georgia to check on the evacuees, and met with nonprofits and federal partners regarding their care. One of the sore points DeGraff said he discovered during his trip was that few if any steps had been taken to prepare for the return of medical evacuees.
Currently, the needs of 201 residents are still being provided by the U.S. Department of Health and Human Services at a cost of roughly $1.6 million per month. As of Friday, a spokesman for the Federal Emergency Management Agency said the number of patients still on the mainland dropped to 199.
Why the numbers changed was not made immediately clear by FEMA spokesman Eric Adams, especially in light of a figure raised at a Friday press conference at Government House on St. Croix. There it was disclosed – but not confirmed – that the death toll among medical evacuees had risen to 50.
"This trip was a fact-finding mission for me," DeGraff said. "I wanted to know first hand the real situation of our residents. Unfortunately, I learned we do not have a formulated plan for addressing these residents abroad or bringing them home."
Further discussions on the subject may come up at Tuesday's Committee on Health, Hospitals and Human Services hearing on St. Thomas. The committee will consider a bill sponsored by DeGraff to create a registry of elderly and disabled persons living alone in the territory. Lawmakers are also expected to discuss medical evacuations and reports of missing persons in the aftermath of hurricanes Irma and Maria.
Among the scheduled testifiers are former Senator and Education Commissioner Ruby Simmonds, VITEMA Director Mona Barnes; Health Commissioner Michelle Davis, Human Services Commissioner Felicia Blyden and Police Commissioner Delroy Richards.
The heads of the territory's two hospitals are also expected to appear – Wanda Reuben, chief executive officer of the Juan Luis Memorial Hospital and Bernard Wheatley of the Schneider Regional Medical Center.
The hearing gives Health Committee Chair Nereida Rivera O'Reilly and fellow members a chance to dig deeper into questions that have been on the minds of the press, friends and relatives of those taken off island because of a need for extended care no longer available here.
Simmonds, whose relative was one of the 50 evacuees who died, has repeatedly asked how many of those released from care were sent back to the V.I. and how many were sent back alive.
A spokesman for V.I. Delegate to Congress Stacey Plaskett said a letter was sent to the U.S. Department of Health and Human Services asking the same question.
As late as Dec. 31, officials at FEMA and HHS said patients taken off island under an emergency evacuation plan would have transportation costs to and from the Virgin Islands taken care of. But as 2018 rolled in, Adams said the policy changed. Patients who were insured by private plans, Medicare and Medicaid would have the cost of their evacuations covered by their carriers. Different provisions were being made for uninsured and self-pay patients.
U.S. Health and Human Services Public Information Officer Eileen Kane released a statement in March describing the process.
"HHS assisted some but not all patients evacuated. Those who need care not currently available on the island could be evacuated hospital-to-hospital, paid for by the patient's insurance or by Medicare or Medicaid. This type of patient evacuation happens every day across the United States," Kane said.
'Patients who are uninsured may have been evacuated through our National Disaster Medical System's patient movement program. Movement of these patients is coordinated between the USVI hospital, the USVI Department of Health, HHS, and a hospital on the mainland that can provide the appropriate care and has an agreement with HHS to accept evacuated patients from disaster zones. When these patients are well enough to go home, we fly them home."
But in recent discussions with Human Services Commissioner Felicia Blyden, DeGraff uncovered a disturbing detail: the head of that agency was not fully aware of the location of all the residents who have been released.
The HHS spokeswoman added that V.I. patients receiving continued medical care will remain until sufficient services are restored on their home islands.
In his statement Friday, DeGraff said the Federal Emergency Management Agency (FEMA) is waiting on a request for proposal (RFP) from the local government for disaster care management to serve evacuees returning home.
"We need to come together to work on a holistic plan to address the needs of our residents as they return home," DeGraff stated. "Some of them may have homes that were destroyed and may need assistance with that, as well as other needs."