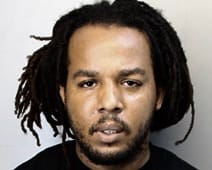 The anonymous tip service, Crimes Stoppers USVI, is offering a $10,000 cash reward for information leading to the arrest of Ivan James, a suspect in the double homicide that took place Feb. 17 at the Cockpit Coliseum in Estate Glynn.
Crime Stoppers USVI is part of an international organization operating as a clearinghouse for information about crimes. Tips can be sent in either by phone or online, and the system is designed to protect the identity of the person providing the information.
Calls to the Crime Stoppers line go to a private company in Virginia which then jumps to one of its own lines, then forwards the call to the Crime Stoppers answering service in Texas. Even if a Crime Stoppers operator used caller ID, it would show the call coming from Virginia, not the Virgin Islands.
Web and text tips are handled in a similar fashion.
Tips can be submitted by calling 1-800-222-8477 or going online to www.crimestoppersvi.org/.
A Superior Court magistrate issued an arrest warrant for James on Feb. 21. James is 34 years old, stands 5 feet, 9 inches tall, and resides in Estate La Grange in Frederiksted.
Charges for which he is sought are first-degree murder, unauthorized possession of a firearm during a crime of violence, first-degree assault, possession of ammunition, third-degree assault, discharging a firearm and first-degree reckless endangerment.
In its news release announcing the reward, the V.I. Police Department "strongly emphasized" that anyone harboring James or any individual wanted by law enforcement agencies is subject to arrest on charges of aiding and abetting and, obstructing, delaying or interfering with officers discharging their duties.
James' bail is set at $1,000,000.
Police also continue to seek Malachi Benjamin, who is considered a "person of interest" in the case. He and James were among four persons of interest originally identified by police. The other two were cleared after they met with police for interrogation.
Benjamin is 23 years old, stands 6 feet, 3 inches tall and weighs 190 pounds. He lives in Frederiksted and is believed to frequent the Whim area.