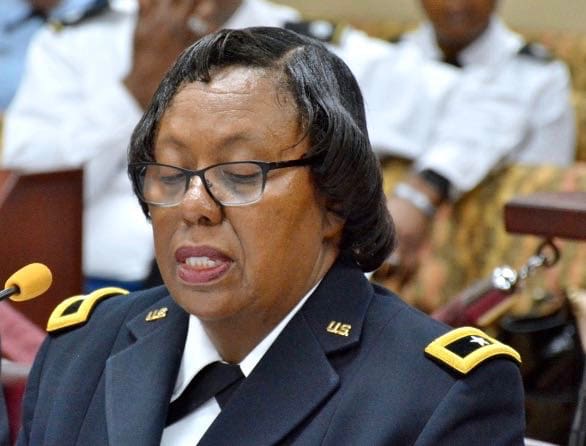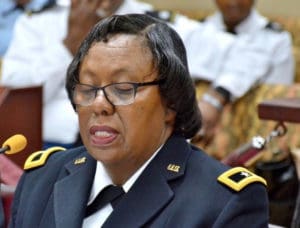 Members of the V.I. Senate Committee on Homeland Security, Justice and Public Safety Friday morning, while discussing laws a few saw as a clamping down on the youth, said what was needed was more opportunities for young people.
The senators learned in the afternoon it was not going to be easy.
Adj. Gen. Deborah Howell told them she did not have the resources to implement proposed Youth About Face and the Adult Forward March job-readiness programs.
A bill introduced by Sen. Kurt Vialet would create the programs as a summer and year-round, after-school programs for economically disadvantaged and at risk youths from 13 to 17 years of age and require the adjutant general to administer them.
But Howell told the committee she couldn't support the bill.
"I cannot support the bill as written because there are agencies that should be included to ensure the success of the programs. I am fully committed to advocating for a program that supports and is adaptable to the Virgin Islands."
Sen. Alicia "Chucky" Hansen said she understood Howell's concern.
"If you put this burden on your shoulders, you want resources," she said.
Howell's testimony did not stop the committee from favorably forwarding a bill to Rules and Judiciary Committee to give her that responsibility.
"This is an extremely good bill," Committee Chairman Sen. Brian A. Smith said.
Racquel Berry-Benjamin, who represented the V.I. Department of Education, also supported what the Adjutant General was saying. She noted that the proposed program could be beneficial to the territory, but, then added, "It is important to note that only the Guard can indicate whether it can carry out the proposed programs. It is evident, based on the Department of Education's experience in operating educational and training programs, that the proper support systems must be in place to effectively operate such proposed programs. With that being said, the bill does not mention funding, which is a major factor to the support system."
Howell testified that Florida is supporting such programs, but Guard personnel were not administrating the programs. The administration of the programs was being contracted out.
The programs, as outlined in the bill, would provide school work assistance, focusing on skills needed to master basic high school competencies and functional life skills, including teaching students to work effectively in groups. They would also provide basic instruction in computer skills; teach basic problem-solving, decision making, and reasoning skills; provide instruction on how the business world and free enterprise work through computer simulations.
Home finance, budgeting and other daily-living skills would also be covered.
Howell indicated that the V.I. Department of Labor would be an ideal partner for these programs and that she had already had talks with the commissioner of Labor concerning that possibility.