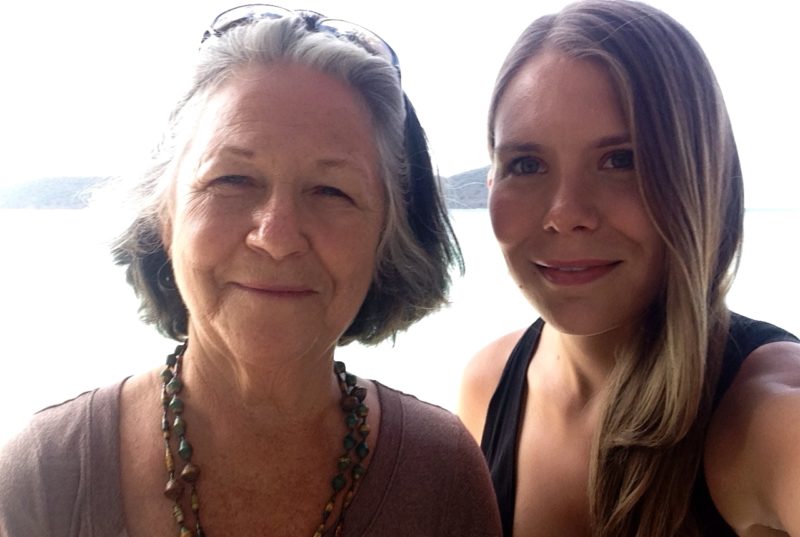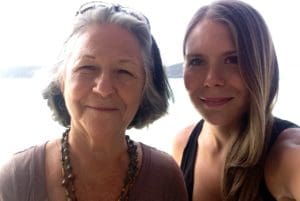 On an otherwise unremarkable day at Hook, Line and Sinker where I worked as a server more than a few years ago, a woman I knew casually approached me with an astounding proposal. She had started an online newspaper which she had been running singlehandedly for too long.
She wanted to hire me as a reporter.
Shaun Pennington, the publisher of V.I. Source, recalled hearing me mention I had a journalism background. And, as they say, the rest is history.
Pennington started out with little more than an ambition to bring the territory a news source not influenced by Jeffrey Prosser, then owner of the V.I. Daily News.
I accepted Pennington's offer, while having the common sense to keep my day job.
This story, however, is about the Source, now entering its third decade as the territory's independent trusted community news source, and Pennington passing the mantle.
When Pennington offered me a job with no visible means of paying me (an eventuality which she later met with phone cards), she recounted a bit of the paper's beginning, which involved a serendipitous – to say nothing of prophetic – encounter on Main Street with Penny Feuerzeig, former executive editor of the Daily News.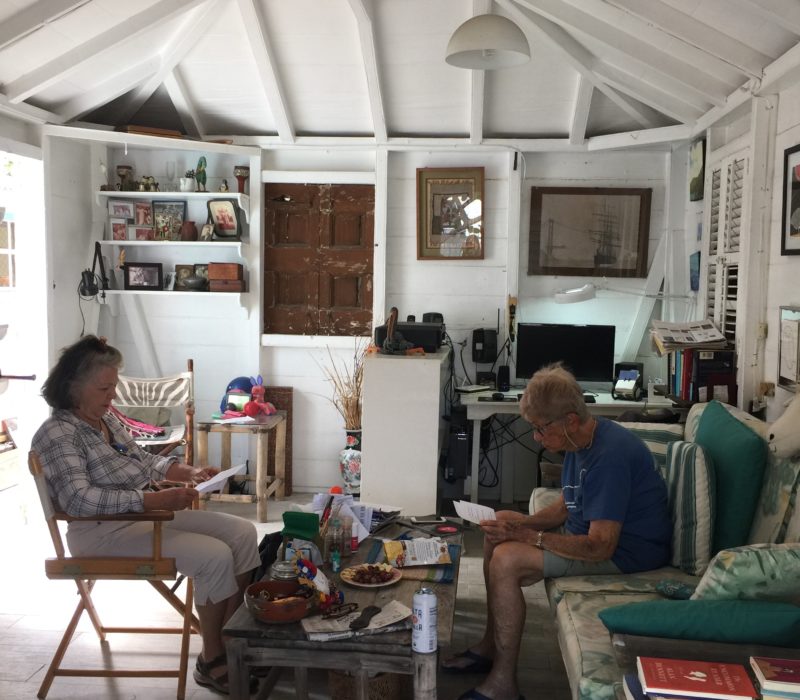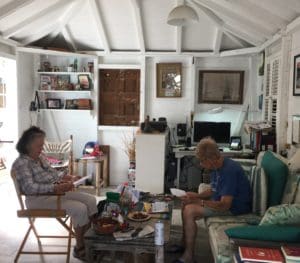 Pennington said, what Feuerzeig had was a template for internet newspapers from a company called OnePaper. Because Pennington had rather relentlessly queried Feuerzeig after the long-time editor had left the Daily News about what she, Feuerzeig, was going to do about the danger of one man having that much power (Prosser at the time also owned the phone company and the cable TV company,) Feuerzeig's answer was to seek out Pennington when she found out about the template.
Pennington recalls, "I told Penny, 'I don't want to work that hard.' She told me, 'Oh, it won't be that hard.'"
Famous last words.
The St. Thomas Source, launched on January 15, 1999, with the St. Croix and St. John Source following the same year. At the time, the territory had only the scantiest of Internet connectivity – dial up.
Before she knew it, Pennington had found herself deep into a project which she had dreamed of as a teenager – a passion for journalism, which served her well. The template was the fuel she needed.
Pennington has never wavered in her aim to serve the community with the highest standards of journalism, focusing on solution-oriented reporting.
As the only independent internet publication in the territory when the Source began in 1999 and for many years thereafter, she had to make tough decisions. She determined to keep it a free publication, eschewing the idea of a pay wall. It was difficult, especially in the beginning when advertising was the only means of income; (I mentioned the phone cards.)
The Source persevered with honest, transparent journalism embracing the entire community. Pennington kept her focus on fact.
"There's a saying in the world of print media, 'If it bleeds, it leads,'" Pennington said. "We don't do melee," she said. "We never had to because we didn't rely on subscriptions."
Prosser's grip on local communications was only part of Pennington's motivation for going ahead with a project that was quite a few years ahead of its time.
When Hurricane Hugo leveled St. Croix in 1989, doing its fair share of damage to St. Thomas as well, Pennington was living in the states. A very close friend at the time was living on St. Croix. It would be nearly three weeks before her girlfriend was able to reach her and let her know that she was OK.
"Within two days of Hugo, the media was focused on Charleston, S. C. Hugo's next destination," she said. "Never did the larger media return to find out the fate of the U.S. Virgin Islands. I swore that would never happen again."
Her promise held true through two the Cat 5 storms that struck last fall. The Source remained on line 24/7 throughout Irma and Maria and every day since, thanks to the tenacity and dedication of its editors and reporters.
"The other thing I was determined to do was to let the world know that things other than murder took place here," she said. It seemed that the only time the V.I. made the mainstream media was when someone was killed.
"I know this community and I love it because of the vast variety of people who live and work here. It is home to the largest group of volunteers per capita in the world, I believe. That's what I wanted to showcase, along with the usual day to day politics that every community deals with."
One of the ways the Source engaged the larger community was through a series of ever expanding, profiles of individuals, businesses, non-profits and more. The idea was born out of a staff meeting when a reporter said she'd like to see more features about people in the community. The series, which appeared every Monday, launched in 2005 with a profile of Elmo Roebuck, elder statesman of the V.I. Legislature, storyteller extradonaire, educator, musician. Not all the profiles are of such well known personalities: environmentalist Helen Gjesssing, Bordeaux farmer Charlie "Sweet Man" Leonard and Legislature guard Miguel "Kiebo" Thomas, who had determined his sons would be rock stars, teaching them from age five, never letting up. This was in 2005; Theron and Timothy Thomas were described in a 2015 Rolling Stone magazine article as " R. City, the rap duo behind the Number One song in the country."
Highlighting the early years, in 2002, the fledgling St. Thomas Source was chosen by the On-Line News Association as one of the top four finalists out of a field of more than 1,000 applicants in the category of general excellence for small non-affiliated news publications. The annual awardees at the time were chosen by judges from Columbia School of Journalism. Merrill Brown former editor-in-chief of MSNBC and speaker at the three-day conference held in New York City that year, described the category requirements as a medium "that successfully fulfills its editorial mission, effectively serves its audience, maximizes the unique abilities of the Web the highest journalistic standards."
Brown called the Internet the "fastest-growing medium in history." Indeed.
Another fledgling enterprise at the New York City event was Google. Yes, that Google. The small group wasn't in the competition; they were there for the exposure. In fact, we came home with Google T-shirts, if little else, except a bellyful of pride at having been nominated.
Pennington said at the time, "Probably the single biggest reality check I got at the conference is that there aren't that many publications doing what we are doing — running an exclusively online publication without a print component."
Now, Pennington is handing the mantle to a person half her age, with the requisite experience. Reflecting on the Source, which has been her passion for the last two decades, Pennington said the time to bow out had finally arrived.
"It was time to move on, to address my other passions, writing high among them," she said, "but we had to keep the Source alive."
The answer turned out to be right in front of her in the person of Kelsey Nowakowski who had interned at the Source when she was 17 years old, spending the summer on St. Croix in her family's part-time home. Through a fluke of scheduling, Nowakowski was thrown into the middle of the fray covering a Senate meeting. Coincidentally, on that day more than 12 years ago, she ran into now Source executive editor, Bill Kossler, who was covering the Senate for the St. Croix Avis. Shortly thereafter, Kossler joined the Source.
In the years since, Kossler, who became executive editor, has made an indelible mark with his detailed and incisive coverage of the V.I. government.
Most recently, at Pennington's request in early 2017 Kossler turned out an exhaustively documented 19-part series on the potentially devastating fiscal issues facing the territory. The series' idea, that the Source has developed as part of its editorial policy, is one Nowakowski intends to continue.
Nowakowski and Pennington had discussed the possibility of her taking the helm last summer while Nowakowski was reporting for the Source, but life and the two storms got in the way.
Nowakowski is a vibrant young woman with a natural curiosity about, well, about everything. After her summer internship, Nowakowski moved on to higher education receiving her bachelor of arts degree from the University of Miami and her master of arts degree from the University of Toronto. She went on to work five years at National Geographic magazine in Washington, D.C. While there, she had confided to Pennington her concerns about the corporate world and her desire to make a difference in the world through journalism. Pennington told her she believed community journalism was the way, harkening back to the old '60s adage, "think globally, act locally." After a couple of in-person meetings, Nowakowski made the leap and returned to the Source in the late fall of 2015, where she took on environmental issues, agriculture, two of her passions, while continuing to free lance for National Geographic.
Nowakowski is eager to take on her new responsibilities. Let her tell it in her own words:
"I plan to continue the mission that Shaun began nearly 20 years ago. The paper will continue to be a free, community oriented publication with a focus on finding solutions to the territory's most pressing issues be they economic, social or environmental in nature.
"We will make a technological push to become more user-friendly, especially on mobile devices, and our content will be more shareable on social media. But the goal won't simply be to get more likes and shares though – we want to start conversations that will stimulate community action.
"Our current staff will stay intact and will continue being committed to producing high-quality journalism that's founded in facts. In a time when rumors and fake news are commonplace and easily spread via social media channels, it's important for publications like the Source to forge ahead and keep its integrity."
And that sounds like a promising beginning, especially if Nowakowski keeps in mind Feuerzeig's words of wisdom: "Oh, it won't be that hard."
Actually, it may not be. It's a challenge most who come in contact with the young standard bearer would agree she has the moxie and talent to handle her new responsibilities with an abundance of grace and skill. Taking on the V.I. Legislature at 17 can test anyone's mettle. Nowakowski, Pennington believes, has gotten top grades on that test, over and over.
Editor's note: A 50-year resident of St. Thomas, Molly Morris covered the Legislature and V.I. government for at least a decade and also lent her considerable writing skills to the features that have honored Virgin Islands culture and people and been the core of the Source's journalism of hope.