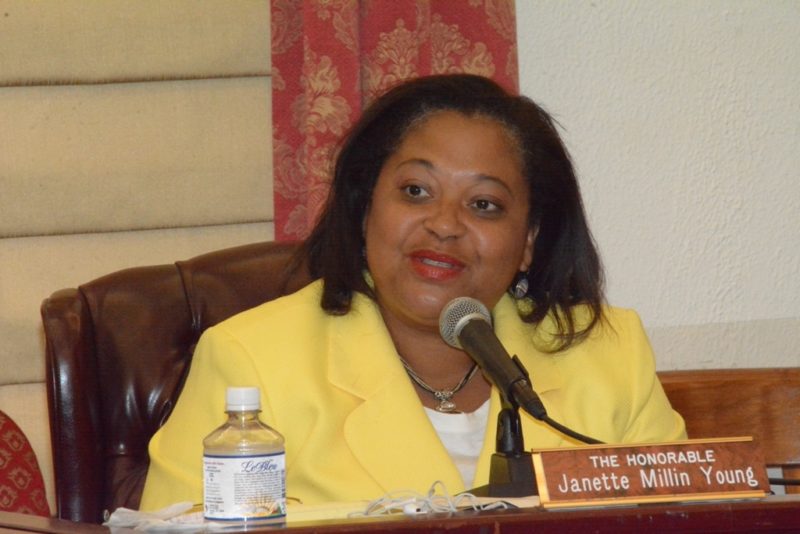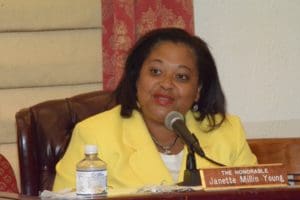 Several residents argued adamantly against zoning changes to allow commercial projects in the Mafolie and Mandahl neighborhoods on St. Thomas at the V.I. Senate Committee of the Whole hearing Thursday.
Two other proposed projects needing zoning changes on St. Thomas received no opposition from residents.
– Frank and Krystle LaPlace's request for rezoning or use variance to allow a diesel repair shop at No. 2A-4 Estate Mandahl, No. 1 Great Northside Quarter, garnered some impassioned comment.
"Senators you put yourself in our place and tell me if you would want this type of business/industrial nesting in your neighborhood? Would you want it in your front yard or your backyard when you know that your entire community is solely zoned as residential?" asked Claudette Olive, whose property overlooks the building presently holding Frank's Electric.
The zoning request would allow for electrical equipment and supplies, repair services, repair work (mechanical), and office space. A zoning change would bring Frank's Electric into zoning compliance and also allow a diesel repair shop run by Frank LaPlace's brother-in-law. The building was originally permitted for personal storage.
Sophia Aubin said, "I am from Mandahl, I attended the neighborhood elementary school, grew up in Mandahl, and it remains home. Today, I testify on behalf of my parents, and myself." She asked, "Why should a property owner be allowed to use a property for something that is not permitted in the zoning; and then request that the zoning be changed to conform to the illegal use?"
Frank's Electric has been helping the Water and Power Authority restore power after the hurricanes. Frank LaPlace said his crew has been working seven days a week and the shop area looked bad now because of the hurricanes.
Leia LaPlace-Matthew, a planner with the Department of Planning and Natural Resources (no relation to the LaPLace seeking the zone change), favorably recommended the LaPlace's (no relation) request.
DPNR did not give favorable recommendations to the other request that residents lined up against.
– Lionel Warrell, in a project he has worked on for almost a decade, is requesting a zoning change for 30C Estate Elizabeth, No. 81 Great Northside Quarter. He wants to establish a lookout point with concession stands off the highway near Mafolie Restaurant and Mafolie Hotel.
One of the concerns was how traffic could become more tied up in that area if the lookout area was added. Sen. Marvin Blyden said Warrell could not be blamed for the traffic problem. But, Sen. Janette Millin Young asked, "Do we as leaders want to make the situation worse?"
Residents were also concerned about whether the gut that runs through Warrell's one-acre lot would keep its integrity and about a temporary trailer that has been on the property.
– The request for a zoning request to allow a two-story building at No. 13 and 14-A Estate Frydenhoj, No. 3 Red Hook Quarter by owner Raymond Francis received no comments Thursday from neighbors. However, DPNR did not recommend a favorable vote on the request. One of its concerns was a report from the Department of Fish and Wildlife that this was a prime habitat for the rare tree boa. Francis said development is not a threat to the tree boa; mongoose, cats, rats, and wild dogs were its real threats.
– A request by Lennard and Pamela Finley to allow a two-story building that could house medical offices at 6D Estate Thomas, New Quarter (at the bottom of Rapune Hill near the hospital.) Several senators said that the area in question had been an eyesore for several years.