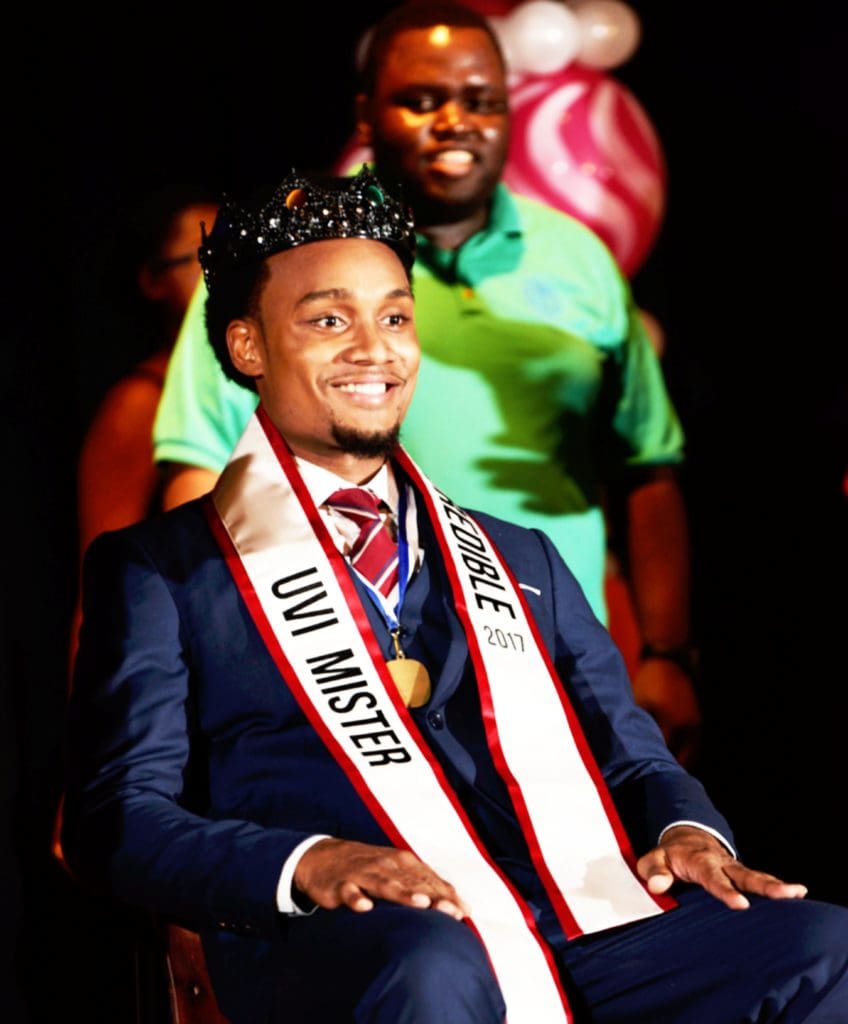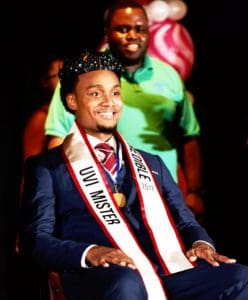 Amali Krigger, a senior computer science major, was crowned Mr. Incredible on Friday, Dec. 1, at the third Mr. Incredible contest on the Albert A. Sheen Campus, St. Croix. Krigger also won Best Professional Wear, Best Talent and Mr. Popularity. The contest was sponsored by the University of the Virgin Islands' Office of Student Activities and held in the cafeteria on the Albert A. Sheen Campus.
"My Mr. Incredible experience was way more fun than I thought it would be, and it forced me outside my comfort zone. At first, I only did it because my girlfriend was making me do it, but it turned into something I wanted to try since this is my last semester at UVI," said Krigger.
"I felt many challenges leading up to the competition." Krigger recalls some of the challenges he faced throughout the competition, which included lost luggage and coming up with material for one of the competition's segments. He also shared doubts about his own victory. However, he was elated to share these experiences with other incredible men from UVI.
"The energy and feedback I've gotten just from participating in the competition was amazing," Krigger added. "Now that I've won the competition, that energy and feedback has increased, thus motivating me to make sure I use my title to make a positive impact."
The Mr. Incredible contest was created with the vision of showcasing the talent of UVI's young men and of empowering them. This third Mr. Incredible contest, a university-based initiative, allows male contenders to develop leadership skills, confidence and networking skills.
Mr. Incredible, Amali Krigger, was awarded a $500 cash prize, and first runner up Matthew Perry received a $200 cash prize.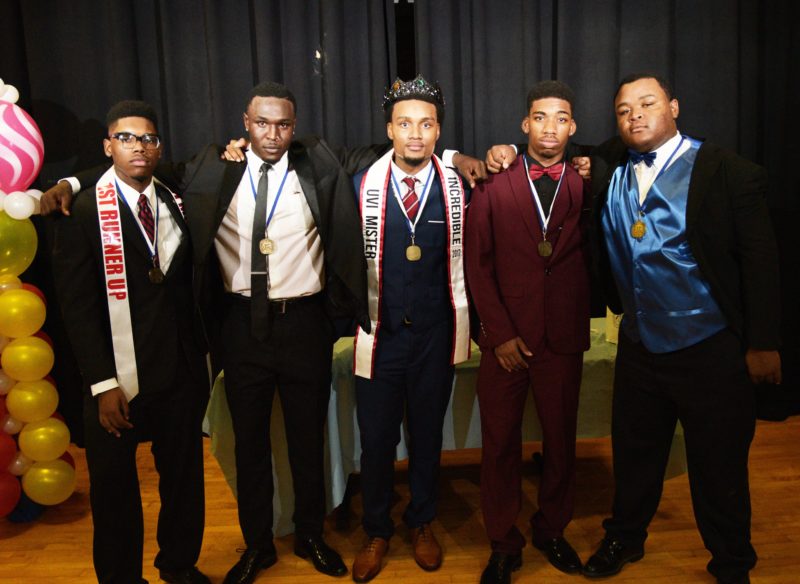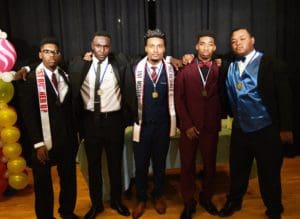 "It was a great experience. I learned a lot about myself as a student, as an artist and as a competitor. It provided a chance to bond with my competitors, where I originally may not have," said Perry. "It was an amazing opportunity, and I would recommend it to anyone interested. Ten out of 10." Perry, a freshman mass communication major, also won the title of Mr. Intellect and won Best Pick-up Line.
"The highlight of the show was when the guys and I huddled backstage right before the official results were announced," said contender No. 1 Andre Joseph, a junior accounting major. "Special thanks to all who worked hard to make this show successful, and a special thanks to those in attendance for their support."
Contender No. 4 was Josinio Andrew, a sophomore criminal justice major, who won the Best 60s SWAG Wear segment of the show and won the People's Choice Award.
"Mister Incredible was a great success, said Kevin Dixon, coordinator of student activities. "The creativity the contenders showed in the various sections was a commendable representation of themselves and the university. Congratulations to all the contenders, and to Amali Krigger for winning the title of Mister Incredible 2017."
For more information, contact Kevin Dixon, coordinator of Student Activities, at 692-4228 or via email at Kevin.Dixon@uvi.edu.
Mr. Incredible 2017 was sponsored by the Dean of Students Office, the Office of Student Activities, the UVI Bookstore, the UVI Information Technology Service, the UVI Student Government Association, UVI Health Services, Panache Jewelers and Violette Boutique.