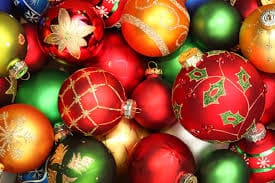 Antilles School will hold its annual Holiday Bazaar from 11 a.m. to 3 p.m., Sunday, Dec. 10, in the Prior Jollek Hall Courtyard. It is open to the entire community. The event gives parents the chance to browse more than 25 local booths for some great holiday bargains and gives kids a chance to make their Christmas wish list and hand-deliver it to Santa, who will be posing for pictures between noon and 2 p.m.
Additional arts & crafts stations will be set up; food and drinks will be on sale; there will be a great line-up of student entertainment. Antilles' Expressions Chorale, which recently helped kick off Yacht Haven Grande's annual tree lighting festivities will perform. All proceeds from the event will benefit the school's Martha K. Christensen Scholarship Fund.
Vendors can still register at www.antilles.vi/bazaar.