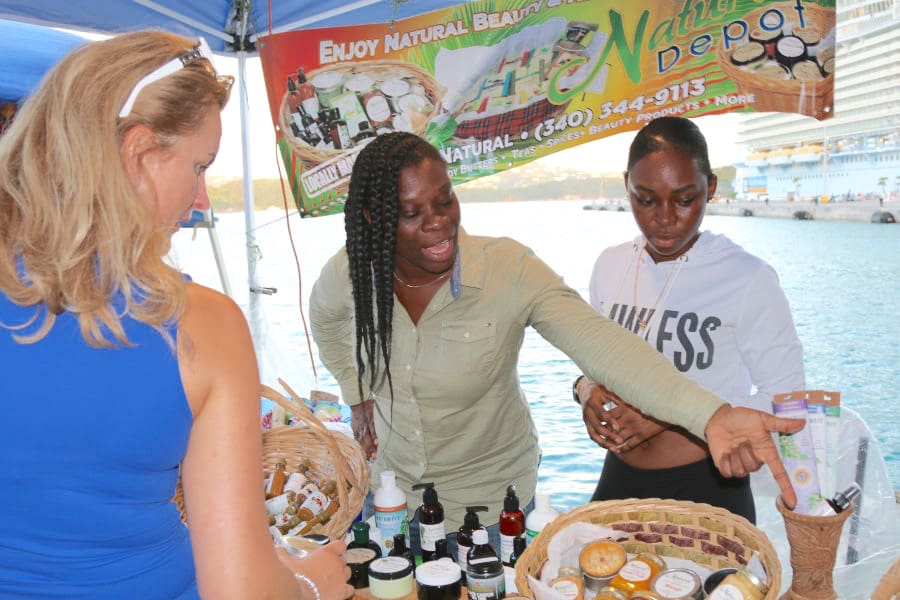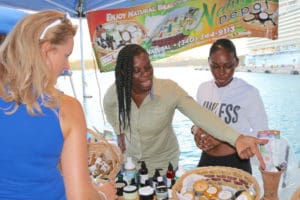 As late as two weeks ago, staff at the V.I. Port Authority still hadn't decided if they would move ahead with a fourth Crown Bay Holiday Fest in the wake of the two hurricanes that devastated the territory in September.
The Crown Bay Holiday Fest has usually been scheduled for the Wednesday after Thanksgiving but with one building damaged during Hurricane Irma along with the Crown Bay Center's backup generator, and without stable power, it looked like it would be difficult to throw a successful event.
"It was really up in the air," VIPA's Crown Bay district manager Ava Penn said Wednesday. "We put out a call for vendors, knowing that a lot of people have moved away and participation wouldn't be the same, and we knew the schools, which usually have their bands or students perform, couldn't take part because of the late start for school and the split sessions."
What changed the game, Penn said, was the cooperation of the V.I. Water and Power Authority, which was able to supply the center with electricity and allow both tenants and VIPA staff to come in and get ready. The addition of five cruise ships on Wednesday – two at Crown Bay and three more at Havensight – helped seal the deal and Penn said that even with the center still recovering, VIPA decided to still try to hold the event.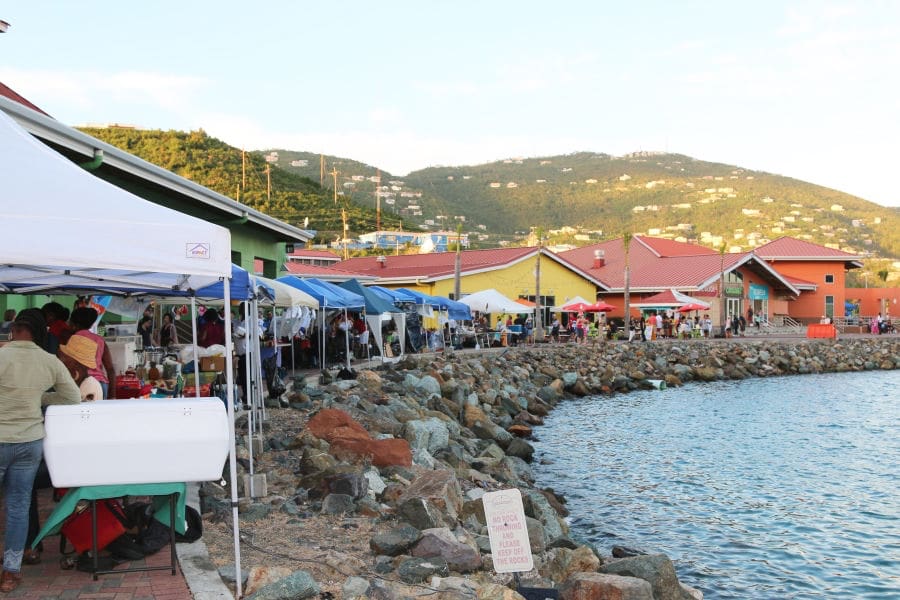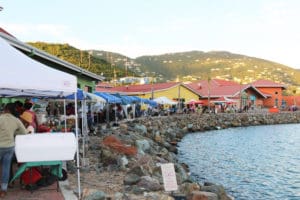 "And you know what, it was the right decision," Penn said Wednesday, as the center was filled from 8 a.m. to midnight with cruise ship visitors, local entertainment and vendors selling everything from handmade soaps and body products to vegan food. "We wanted to show that Crown Bay has been improving every day. We still have a lot of things to do, but for the most part, our tenants know that we are coming back, our residents know that we are coming back and it's time our visitors know that too."
VIPA's event Wednesday was the first of the Christmas season, and the center made the most of the occasion with festive decorations and holiday performances from Stanley and the Ten Sleepless Knights, Cool Session and Spectrum Bands. Food vendors offered everything from snacks to whole meals, and throughout the facility, tenants' doors were open selling jewelry, clothing and other products.
"So far, I'm impressed by the business we have been getting," said Vivian Thomas of V's Healthy Delights. Thomas has been selling her vegan and gluten-free dishes at the Crown Bay event since it was started four years ago and said Wednesday that despite the recovery, cruise ship visitors seemed "genuinely interested" in being on island, interacting with locals and seeing what the event had to offer.
"It was a great idea to have the event again, even if it was just to break the monotony," Thomas said. "Everything has been dead, but lately we have seen efforts being made to bring back in the community, bring back in the ships and let people know that while we're still in recovery, we're not out of the game."