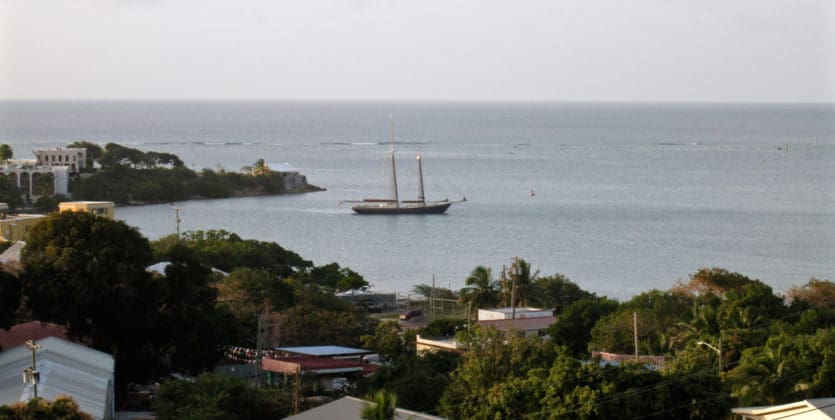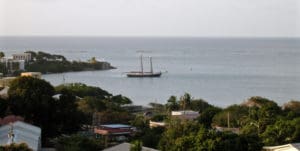 The familiar tanbark sails of the schooner Roseway are back in the waters off Christiansted for the 12th consecutive season, where the tall ship will harbor in Gallows Bay through March.
The wooden sailing vessel was built in 1925 in Essex, Mass., to be a Grand Banks fishing schooner and racing vessel, plying the waters along the Canadian border. Because of annual races against Canadian fishermen, the boats were built for speed as well as fishing functionality. Roseway was fitted with guns and served as a pilot vessel during World War II. It remained in service until 1973.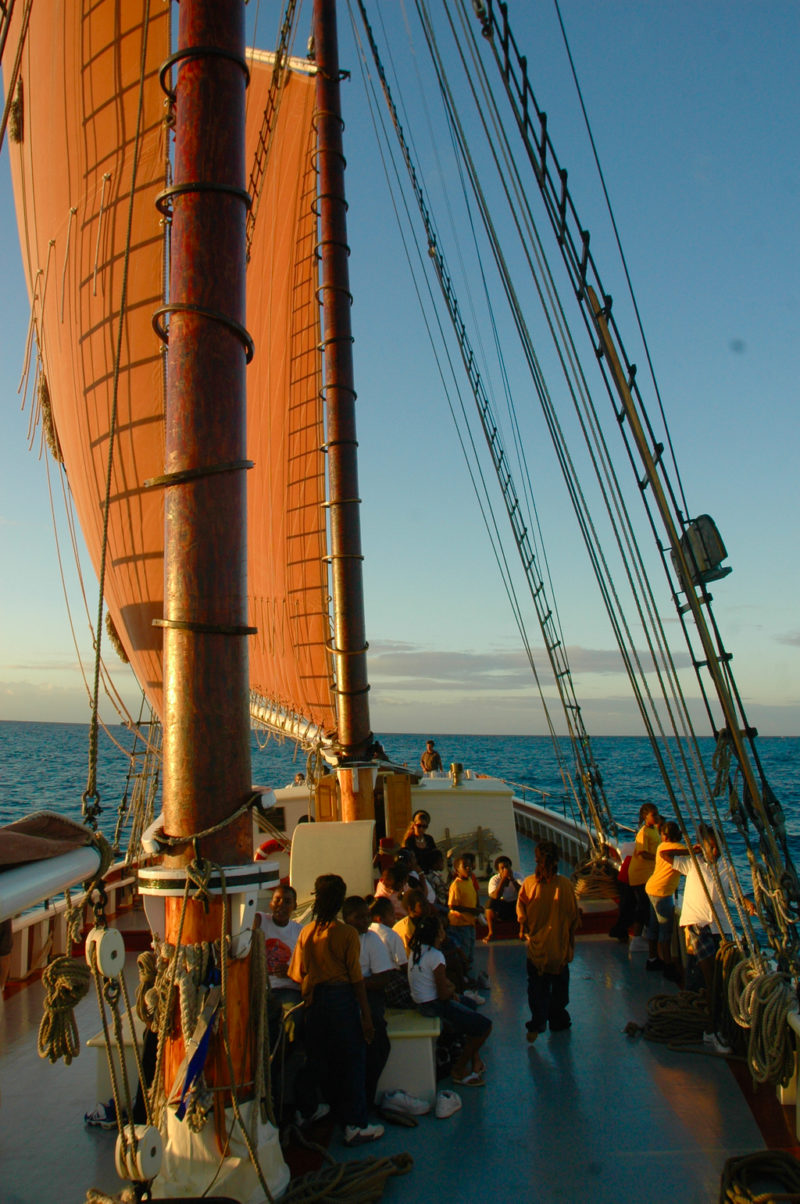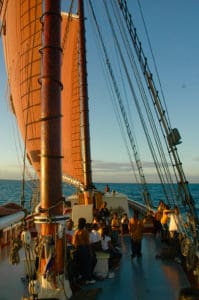 Roseway is now registered as a national historic landmark. For the past dozen years, it has wintered at Christiansted, taking students on educational tours and running sunset tours of the waters off St. Croix, serving more than 4,000 island students utilizing a diverse curriculum that includes math, ecology, marine biology and navigation. Programs aboard Roseway focus on such issues as building confidence, providing inspiration for academic or vocational advancement, and helping to instill the value of contribution to community.
During the summer, the ship travels back to Gloucester, Maine, and spends the summers along the east coast working with inner-city youth.
World Ocean School, the non-profit organization that operates Roseway, is working with principals of St. Croix's public schools with the goal of accommodating local public school students hardest hit by the storms that devastated the islands in September. Because many schools are closed and the school days are shortened, World Ocean School hopes to provide educational programming aboard Roseway for students during the day when they are not in school, its representatives say.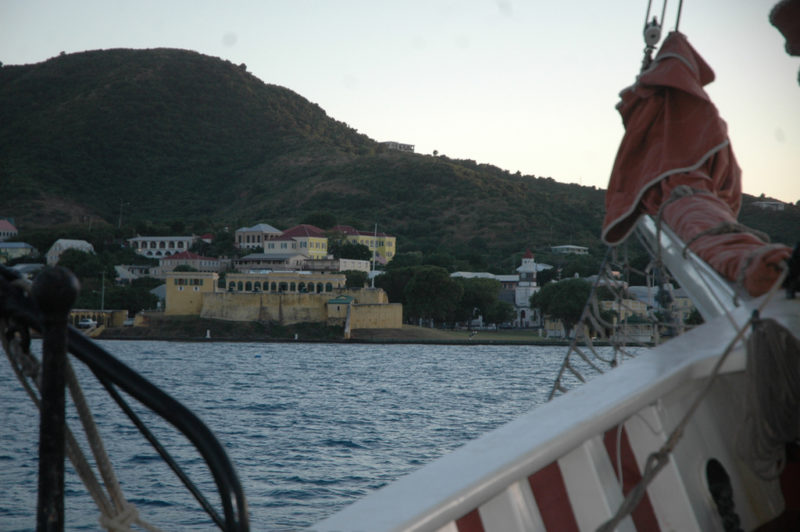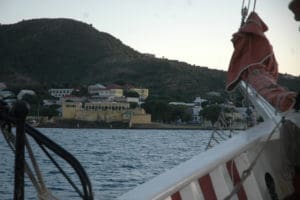 "World Ocean School is steadfast in its commitment to St. Croix and the U.S. Virgin Islands, and we are committed to this incredible, resilient community that has welcomed and embraced us for the past 12 years," World Ocean School Executive Director Eden Leonard said in a statement. "While the needs are many, our organization is focused on doing what we do best to support the efforts to rebuild."
Roseway will resume sunset sails from Gallows Bay beginning Friday at 4 p.m., with all proceeds supporting World Ocean School's educational programming. World Ocean School's website, www.worldoceanschool.org/get-on-board/sails-voyages, features the full list of upcoming Sunset Sails. Reservations can be made online, or by calling (617) 816-9247.