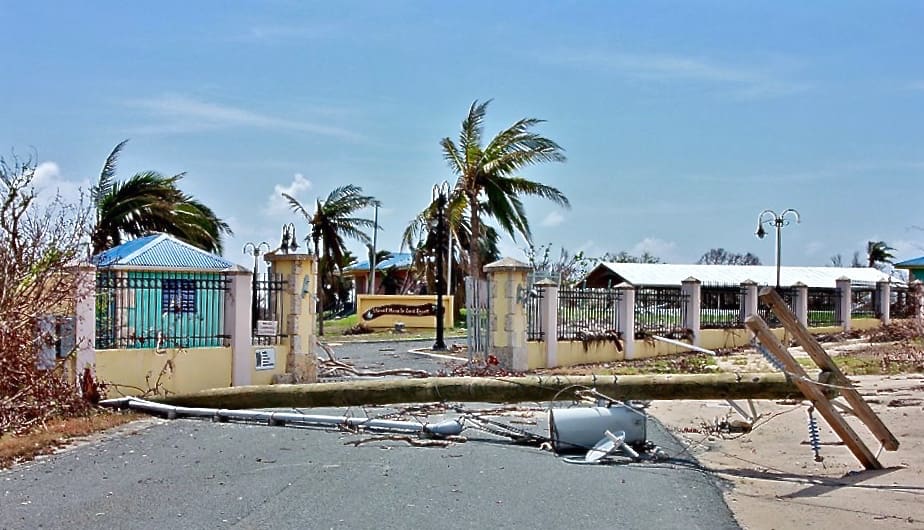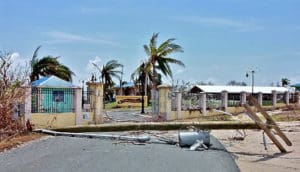 One of Hurricane Maria's stunning accomplishments was to destroy a section of the road leading to the Vincent Mason recreation area on St. Croix's south of Frederiksted, rendering the road impassable and co-mingling fresh water from the Salt Pond with seawater.
The Mason Pool, also known as the Frederiksted Pool, is a popular facility for birthday parties and other celebrations. The large pool and an adjacent covered picnic area are the centerpiece of the yellow and white concrete compound. The pool is bordered by a sandy beach, calm and ocean waters and surrounded by picnic tables, palm trees and a wrought iron fence. The decorative streetlights allow people to linger and watch the sunset.
According to Pedro Cruz, commissioner of V.I. Sports, Parks and Recreation, the picnic tables, grills, pump room, gazebo and bathrooms were damaged by the storm. The pool will be drained and tested before damage can be assessed.
In addition to the storm damage, looters carried away kayaks, buoys, and at least three $500 pumps, along with computer equipment and belongings from staff lockers, according to Krystal Flores, VISPR marine coordinator and manager of the pool.
"Everything was taken," Cruz said.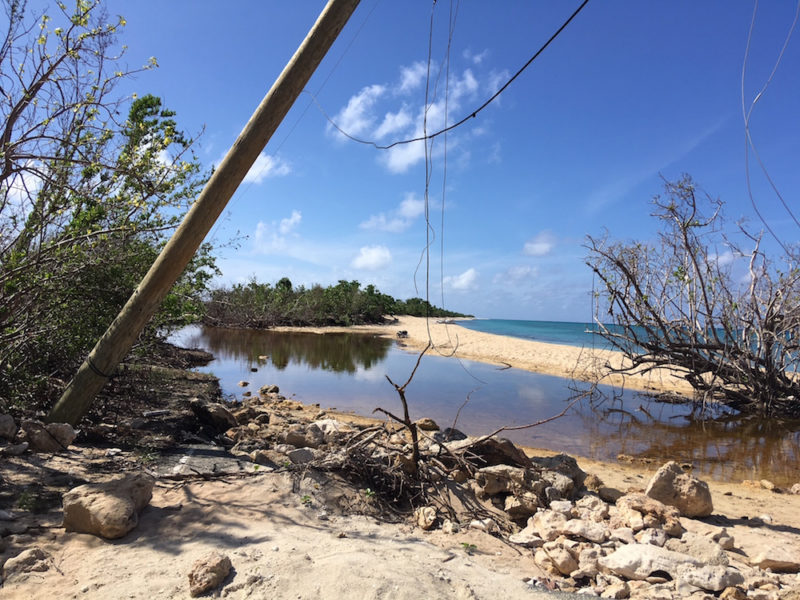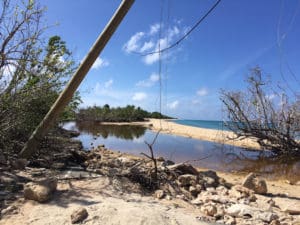 At a meeting Monday, Cruz was told by officials from the Federal Emergency Management Agency the pool repairs would be "a big project."
Neither the stolen items nor destroyed landscaping will be covered by the federal agency but FEMA can fund up to 90 percent of the lost infrastructure, once three estimates have been submitted, the commissioner said.
There are not many companies in the territory that construct swimming pools, Cruz said, and off-island bids will be accepted. Locating companies on the mainland able to do the work will add time to the rebuilding project and the commissioner did not give an estimated date of completion.
"We're looking forward to getting it refurbished because it is very important for the children," Cruz.
Repairing the road to the pool, Veteran's Highway, is the responsibility of the V.I. Department of Public Works. Calls to the assistant commissioner's cell phone were not returned and the office lines were out of order.
Marcia Taylor, marine advisor at the University of the Virgin Islands, said the blending of salt and seawater is not harmful as far as she knows, unless it contains toxic or hazardous waste. The waters will be murky for a while and nutrient rich, she added.
"I'm not real concerned about it," she said.