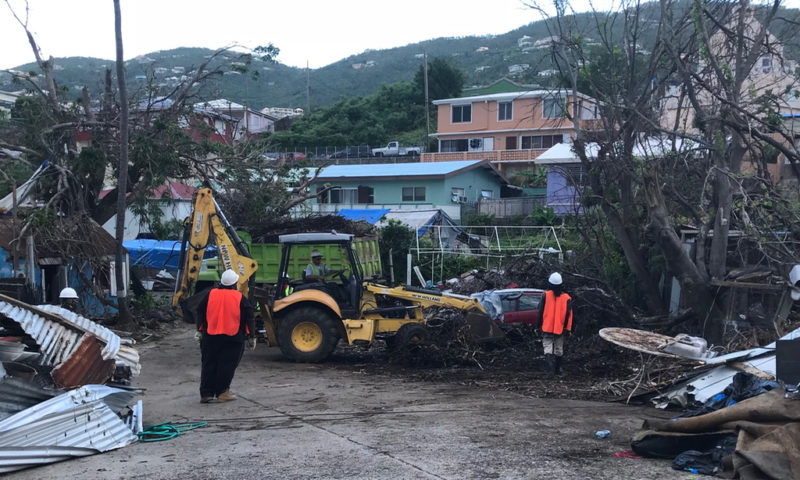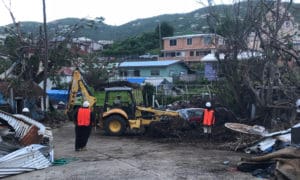 A crew from Ceres Environmental Services, a Florida-based company contracted by Army Corps of Engineers for island cleanup on St. Thomas in the wake of hurricanes Irma and Maria, came down and removed tons of debris from Frenchtown on Monday.
Little had been done in the weeks since the two storms, and trash had been piled up to 15 feet high in places, according to St. Thomas resident and Source reporter Molly Morris. Frenchtown residents had a meeting about a week ago and decided to reach out to the U.S. Army Corps of Engineers and see if they could spur some action, she said. The corps sent Ceres in.
"These kids are great. They have a wonderful crew," Morris said.
Crew members scooping up piles of debris with a backhoe was a welcome sight, she added.
Army Corps representatives told Congress last week they project they will ultimately remove about a million cubic yards of debris from the territory by the time cleanup is done.