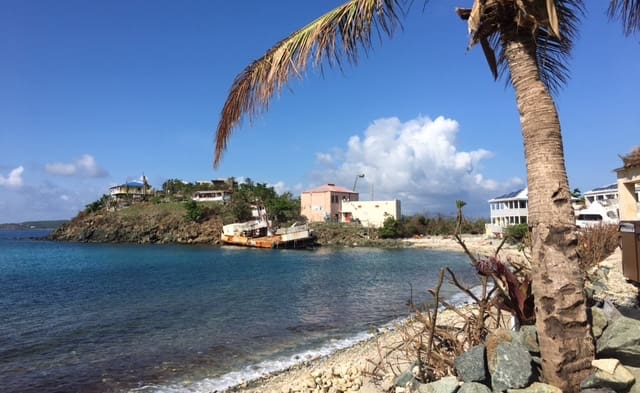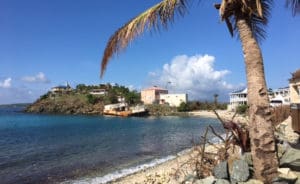 It will be months before regular barge service returns to St. John, but the recovery of this vital means of transportation moved one step closer with the refloating of the Mister B, the largest barge in the fleet.
Mister B was one of several barges regularly tied up at the Theovald E. Moorehead Marine Terminal in Enighed Pond. Almost every vessel there sank or was tossed ashore when Hurricane Irma struck on Sept. 6 and Hurricane Maria caused further destruction two weeks later.
Only two barges, the Cap't Vic and the General II, which were tied up in the Creek in Cruz Bay, survived the storms to go back into immediate service. Barge service continues to operate from the Creek on a "fill up and go" basis.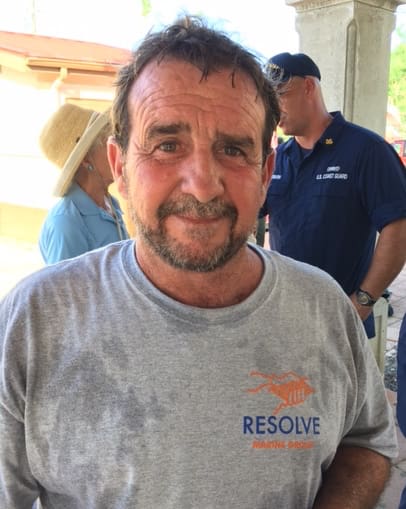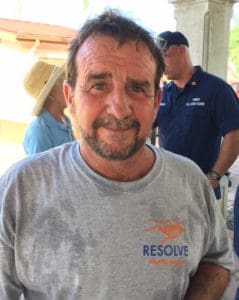 Frank Leckey, director of salvage for the Resolve Marine Group, headed up the operation to refloat the 129-foot Mister B. Leckey said the Fort Lauderdale-based company has almost 50 people working in the U.S. and British Virgin Islands. Their equipment includes two 250-ton cranes and one 1,400-ton crane.
Noel Boynes Jr. of Boyson, Inc., which owns the Mister B., said the company plans to transport the barge back to New Orleans for repairs and hoped to have it back in service by January. The barge was insured, he said.
Boynes said Mister B. could be towed to New Orleans, transported on semi-submersible barges, or hauled out by crane and placed on a larger ship.
The Boynes family has been in the barge transport business for 30 years, starting with the purchase of the MV General I. That vessel was a variation of a design for a military landing craft and could hold two cars. Mister B, which was built for Boyson in New Orleans in 2006, can hold up to 40 cars, Boynes said.
In January 2016, Mister B. was seized in a civil court action based on non-payment of a loan. The barge remained out of commission for more than a year, causing headaches for businesses and residents who have come to rely on its hourly service. Boyson has since regained ownership of the barge.
Now that Mister B is floating, Leckey has turned his attention to the Brigadier, a large barge owned by James Boynes, Noel Jr.'s cousin. The Brigadier, which is used to transport fuel and containers from St. Croix and Puerto Rico to St. John, was washed out of the Enighed Pond and ended up on the shores of Little St. James in Pillsbury Sound.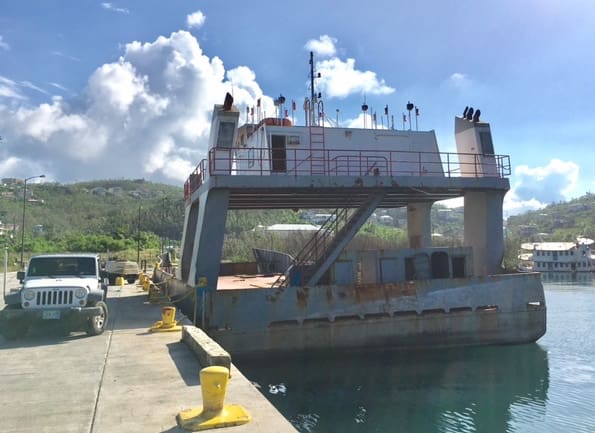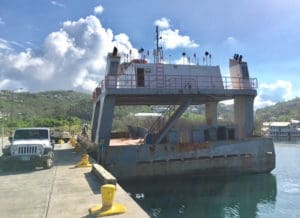 Leckey said, "The Brigadier is sitting high [on the shore.] There's lots of fuel oil that must be removed before we can pull it off."
Boats that somehow managed to stay afloat after Irma were destroyed by Maria two weeks later. The Leylon Sneed, a 149-passenger day excursion boat, now lies on its side at the east end of Enighed Pond. Three barges, the Island Vic, Auto Transit, and the Roanoke, are aground on the northern shores of Enighed Pond. Bad Kitty, a large powerboat, lies practically on top of the deck of a small, shoreline resort.
"A lot of people don't know, but the surge was so ridiculously high during Maria," said Boynes who witnessed 20-foot waves breaking over Mister B.
"Nothing could have survived the 220 mph winds in here," said Boynes. "We hope the Park [Service] and the ports can come together to get safe haven for our boats. These are not pleasure boats. They serve our community."
The National Park Service allows private and commercial boats under a certain size to anchor or tie up to mooring chains in Hurricane Hole on the East End of St. John, but the barges exceed the size limits.
The construction of a breakwater wall at the entrance of Enighed Pond could be a first step in protecting the port, said Boynes. Although it would not have made a difference in a storm like Irma with such high winds, it might have saved some of the vessels lost in Hurricane Maria.
When the marine terminal was built at Enighed Pond, federal wetland laws mandated that mangrove communities disturbed during construction would have to be replanted. Mangroves have now regrown at the inner part of the pond. Though it's unlikely that the U.S. Army Corps of Engineers would allow these mangroves to be dug up to provide more protected anchorage for commercial vessels, Boynes would like to see the issue raised.
"Infrastructure is very vital," said Boynes. "We just had two category 5 storms. We don't know if this is going to happen again."
Shared content for Virgin Islands Source and St. John Tradewinds.