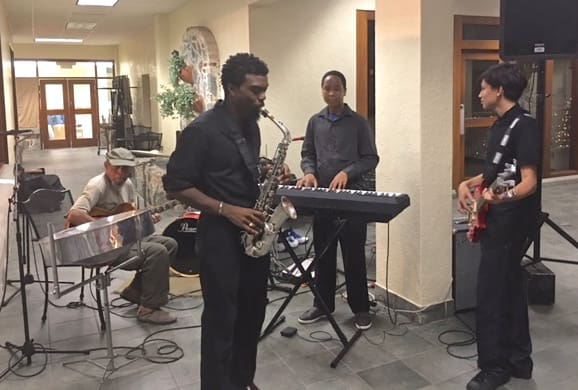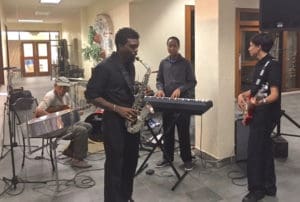 As of October 16, all St. John children are back in school, but students at the island's only public school are attending classes on campus for only half the day.
Hurricane Irma did so much damage to the annex at the Julius E. Sprauve School that the administration decided to go for a split-session schedule: elementary students in the morning; junior high students in the afternoon.
Fortunately, the St. John School of the Arts (SJSA) is gearing up to extend the school day for all students by offering classes in art, music, theater and dance. To fund the initiative, SJSA is holding a benefit concert in New York City at 7 p.m. Friday.
And a former St. John resident whose heart remains on the island is also producing a benefit concert for the same night in Stowe, Vermont, on the same night.
The NYC benefit, which will be held at the Professional Children's Theater School at 132 West 60th St. in Manhattan, will include performances by several SJSA alumni, including renowned steel-pan player Victor Provost.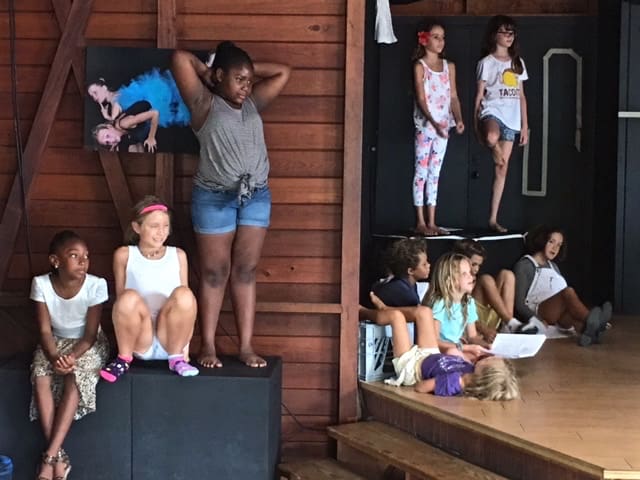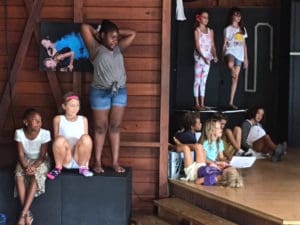 The concert will feature the Ahn Trio, three Julliard-trained sisters who have performed at the St. John School of the Arts many times to sold out audiences.
"They were scheduled to give a concert on St. John on October 27," said Kim Wild, executive director of SJSA. "When Hurricane Irma hit, Maria Ahn asked me, 'What can we do? We want to help,'" and the plan began taking shape to hold a benefit in New York on the day they had hoped to be on St. John.
"Arts help us to heal, and the children especially need this," said Wild, but finding a venue for a benefit, particularly at the last minute, was tricky; concert halls in Manhattan don't come cheap.
However, Ronnie Lee, a Broadway producer who has a home on St. John, had once attended the Professional Children's Theater School. He was able to arrange for the donation of the 200-seat hall and persuade his friend Martin Charnin, the lyricist of the song "Tomorrow," to serve as the concert's host. (Fun fact: Lee had portrayed a Shark in the original production of West Side Story, and Charnin had been a Jet.)
Unreserved tickets to the benefit cost $25. Reserved seats are $100. Anyone donating $300 or more will be invited to a reception starting at 6 p.m. Reservations for tickets can be made by contacting Lee at ronnielee107@gmail.com.
At Friday's concert, "Calabash Boom," an original song by Terre Roche (who has taught songwriting at the SJSA,) will be performed by Roche, piano instructor Luba Dolgopolsky, and her daughter Naima Krigger. Sage Buchalter, who grew up on St. John and is now an actor in New York, also will perform.
Portions of an original musical by Andrea Green filmed with SJSA's students in 2016 will be screened.
SJSA Working to Get Back in Business
The St. John School of the Arts was damaged by Hurricane Irma, but its board decided to use its reserve capital to make repairs and get the school back in operation as soon as possible, according to board chair Jim Furneaux.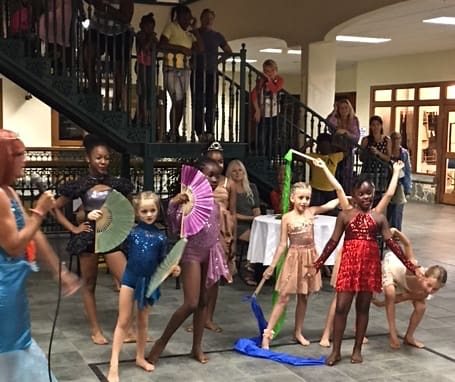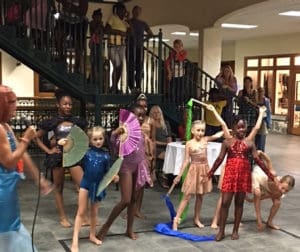 Executive Director Wild lost her home in the storm and is temporarily living in the States, but she's working hard with her team on St. John to nail down the schedule of classes for public school students. Tentative plans call for drumming classes with Eddie Bruce; mixed media art (using storm debris) with Angela Warren; and "pop piano" – basic chords to accompany popular songs – with singer Tuvanna Miller.
The school also plans to offer its regular after-school program for children ages four and older, including ballet, painting, and individual lessons on instruments. The tentative starting date is January. Shakima Jones will lead a gospel choir and Pat Richards, who launched the Dynamic Dancers, will lead a dance troupe. In a typical year, the school offers about 40 different classes for children as well as 20 classes for adults, including yoga and Pilates.
Vermont Benefit
The Vermont benefit has been organized by Ben Brezic, who lived on St. John from 2000 to 2010 and still thinks of it as home.
"There are certain little pockets in the States where people from St. John tend to go, and one of them is Vermont," Brezic said.
The Vermont benefit will be held the Rusty Nail, a new venue in Stowe, Vermont, beginning at 9 p.m. Friday.
Tickets are $10.
Several members of the band for the Rusty Nail performance also were members of the Jalapeno Bothers, a band that played at the Beach Bar in Cruz Bay during the 2000's.
One of the partners of the Rusty Nail, Kevin Statesis, is friends with members of the band Phish. At Friday's concert in Vermont, tickets will be raffled off to a sold-out Phish concert at Madison Square Garden on New Year's Eve.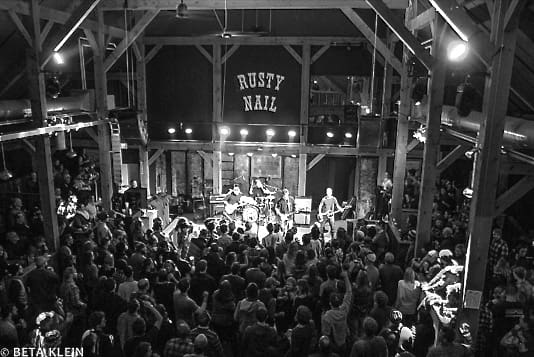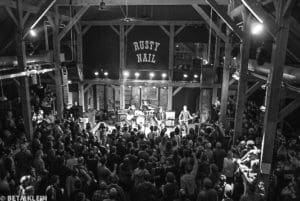 Statesis and Trey Anastasio, the guitarist for Phish, have been fundraising for a school and clinic on Tortola that were damaged by Hurricane Irma, Brezic said.
Brezic was on St. John last week after raising $5,000 to purchase generators for friends on island.
"I know more people on St. John than I do where I live now; I wish I could do more," he said.
During his years on St. John, Brezic worked as a chef at restaurants including Pastory Gardens, LaTapa, and the Terrace. He also worked on boats and for a villa rental company.
He chose the St. John School of the Arts as a recipient for the benefit because "I'm a big believer in the arts as part of education. Music can lead to a successful career in the hospitality industry. More than that, music is one of the great gifts to the world."