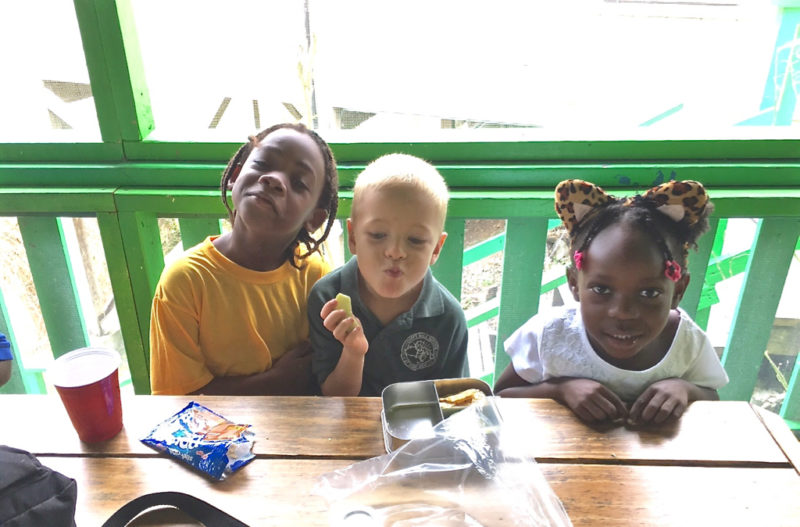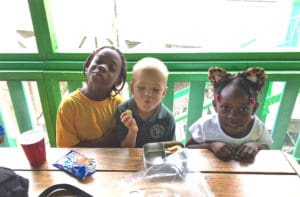 School is back in session, at least for some St. John students at the Gifft Hill School.
While most of the USVI's schools are closed following the double onslaught of Hurricanes Irma and Maria, class began at 10 a.m. Monday for 39 students at the St. John private school for students from pre-kindergarten through high school.
Of those students, 10 were in the upper school; 29 had been enrolled in previous years. Typically the school's enrollment is more than 200 students, but after the month that has passed, just getting into a regular routine seemed a victory.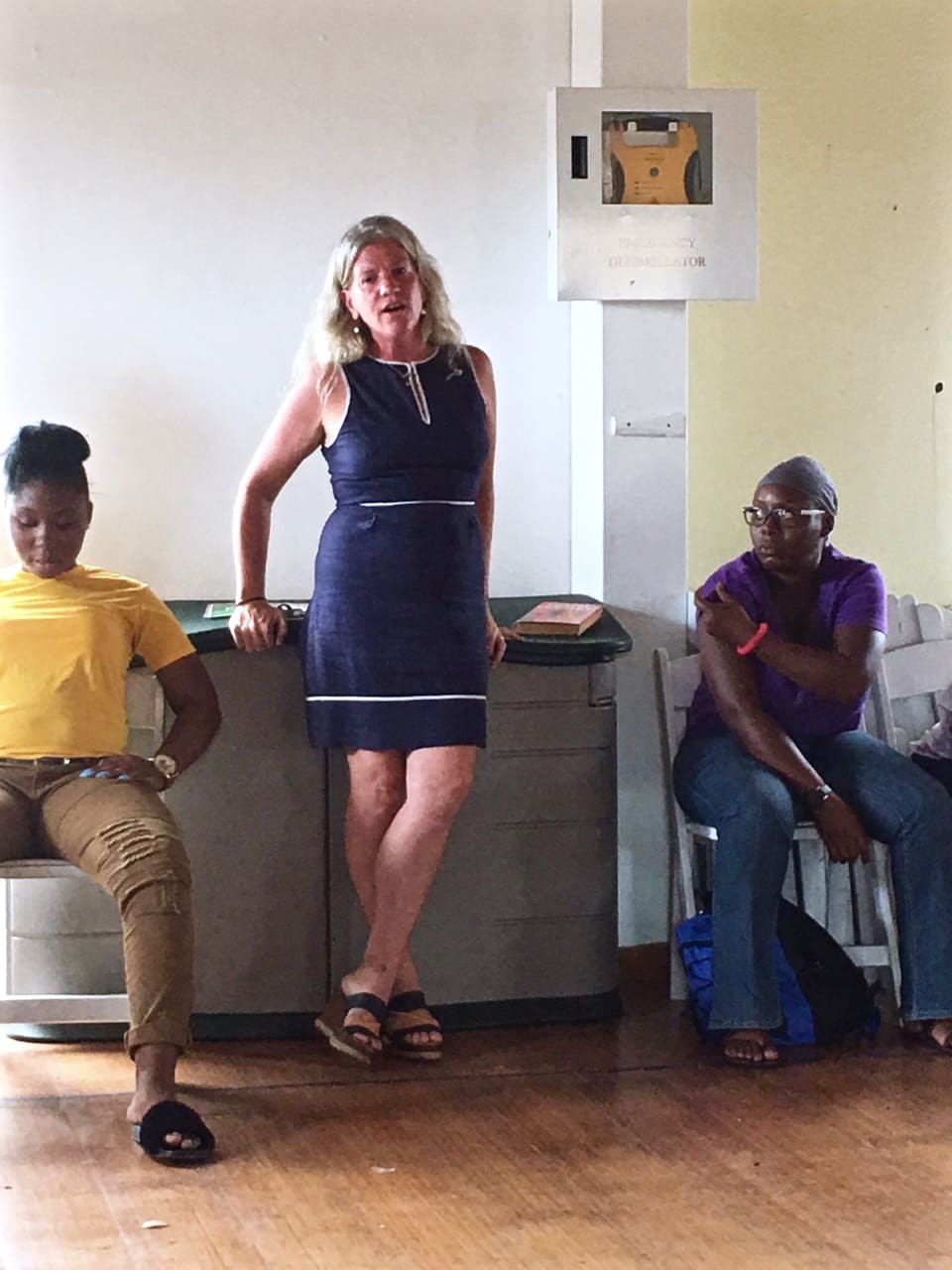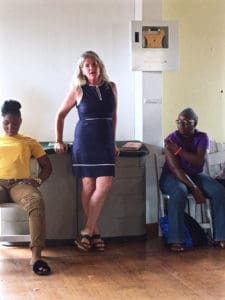 Head of School Laurie Bottiger, met with parents looking to enroll their children in the only school on the island currently open for business. She asked parents to bring their children's paperwork – immunization cards and report cards – if they have anything, to gauge their reading level and math skills. When parents responded "We know what grades they need to go to," Bottiger explained that Gifft Hill uses a lot of mixed age groups to meet the needs of each child.
Gifft Hill down not have bus transportation, Bottiger added in response to another question, but said, "Let's work together, introduce ourselves now and see if we can share rides … I'm going to need your help in solving some of these problems.
Bottiger explained the school's philosophy – Academic rigor, experiential learning and compassionate community.
Volunteers cleaned up the campus and got the school ready to go, and a 10 kilowatt generator was donated.
In other news: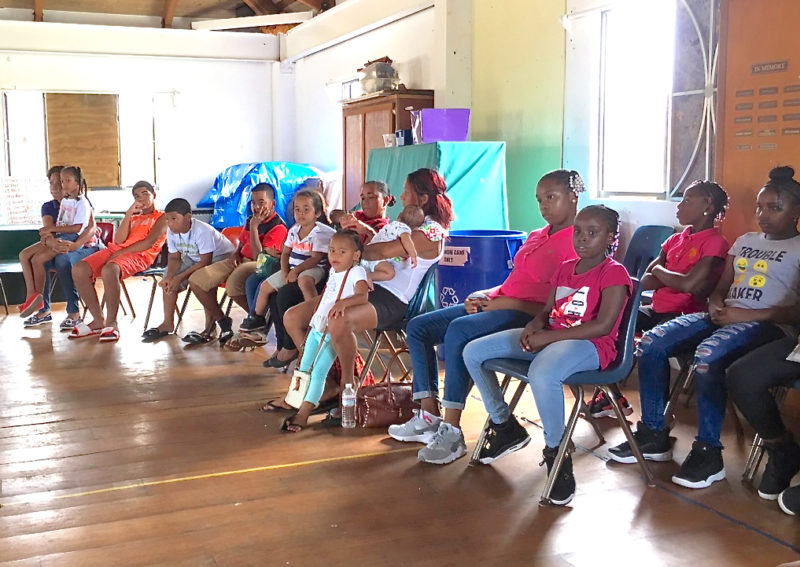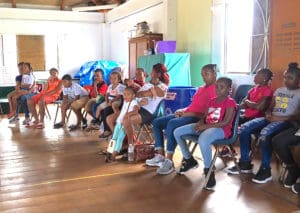 – Medical Services have been moved from the Myrah Keating Smith Community Clinic to the Morris deCastro Clinic in Cruz Bay as of Monday. Myrah Keating Smith took damage from the two hurricanes and is leaking. Recovery officials want to repair the roof before the building is put back to use, although its helipad will continue to be used for evacuations.
At the Morris de Castro Clinic, the regular staff is on hand, along with Dr. Joe deJames, Dr. Elizabeth Barrett plus the medical personnel from Johns Hopkins and through Bloomberg Group.
In Coral Bay, a doctor and a nurse on staff at the fire station.
– Irvin Mason of VITEMA said the Army Corps of Engineers was expected on St John Mondaym, to work with VITEMA to begin the "blue roof" program, installing tarps to provide temporary shelter for homes that lost roofs.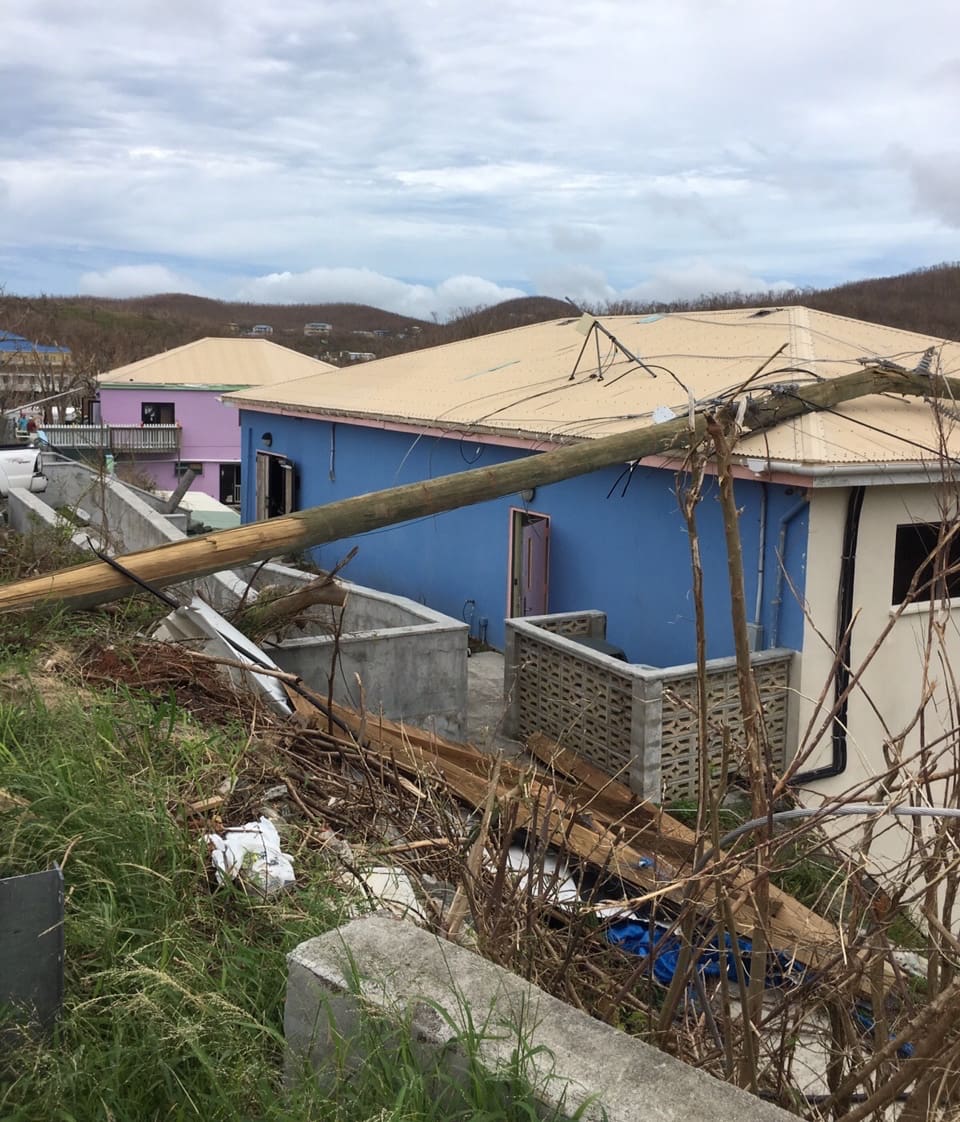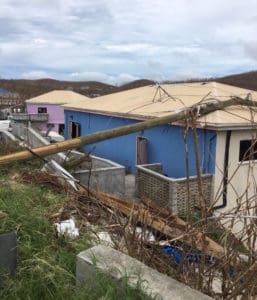 People can sign up for the program at the VITEMA office at next to Public Works at the intersection of Centerline Road and Route 104.
FEMA coordinator John Covell said the an important issue with the Blue Roof Project is "you have to have something that you can attach the tarps to. They don't want people getting injured trying to climb up on roofs and repairing them themselves."
– Matt Gyurki told recovery officials that he and the IT specialists he's been working with have gone through six generators keeping the free network open, and the generators are running out of fuel. Somebody has donated 15 solar panels, he added and he is now working to get more battery storage to keep make them operational.
Five Wi-Fi hot spots are still operating – the Cruz Bat Bay tennis courts, Ronnie's Pizza near the Boulon Center, Connections in Cruz Bay, at the National Park Service Headwaters, and the third floor of the Marketplace, but only at the latter from 9 a.m. to 2 p.m.
– Centerline Road is now passable up to a width of eight feet, Mason said at the Monday morning FEMA meeting.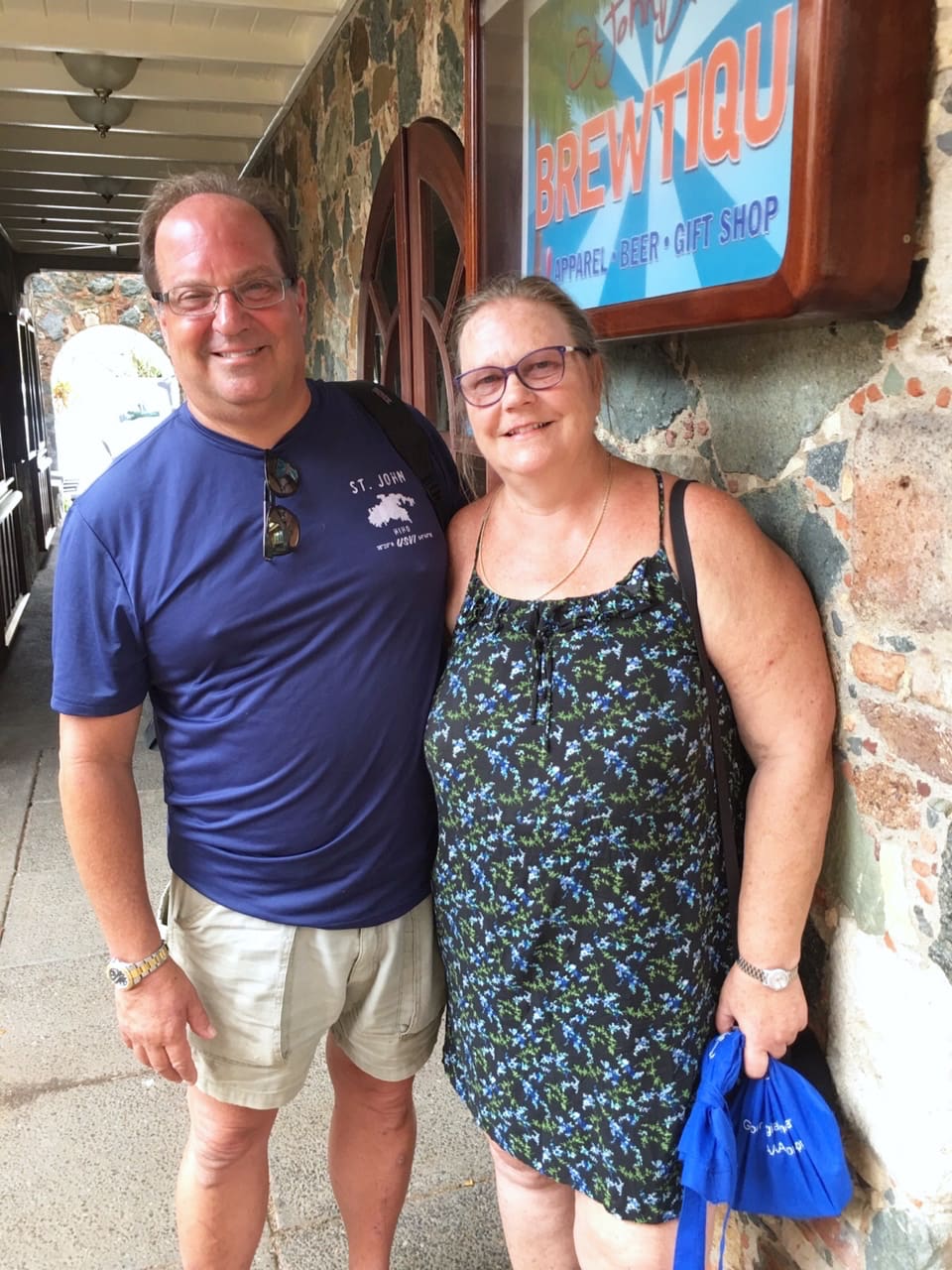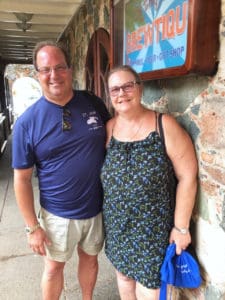 – The Caneel Bay Resort and the Westin Resort are producing potable water.
– Food distribution continues from noon to 3 p.m. at Cruz Bay ballpark and Coral Bay Fire Station.
– Mason reminded people with swimming pools to drain them to cut down on mosquito-born diseases.
– Another set of consultants has arrived on the island, led by Stephen De Blassio Sr., a retired FEMA coordinator and disaster recover officer. De Blassio was on St. John for Hurricanes Hugo, Marilyn and George, and now works with a now with Witt O'Brien's, a crisis and emergency management company headquartered in Washington D.C. "We bring some serious firepower to this disaster," DeBlassio said.
– Elroy Hill of the Department of Parks, Recreation and Sports said the recreation center is still being used as a storage facility for VITEMA, but kids who've been part of the boxing program still come in to work out. Hill is planning to have the rec center open "as soon as possible" to give the island's kids something to do. He is looking for people to donate books, games, and things for young people to do. He also is trying to find a generator for the center so they can set up some computers for the children to use.
Hill said he hopes to get some basketball tournaments going for the kids as well.