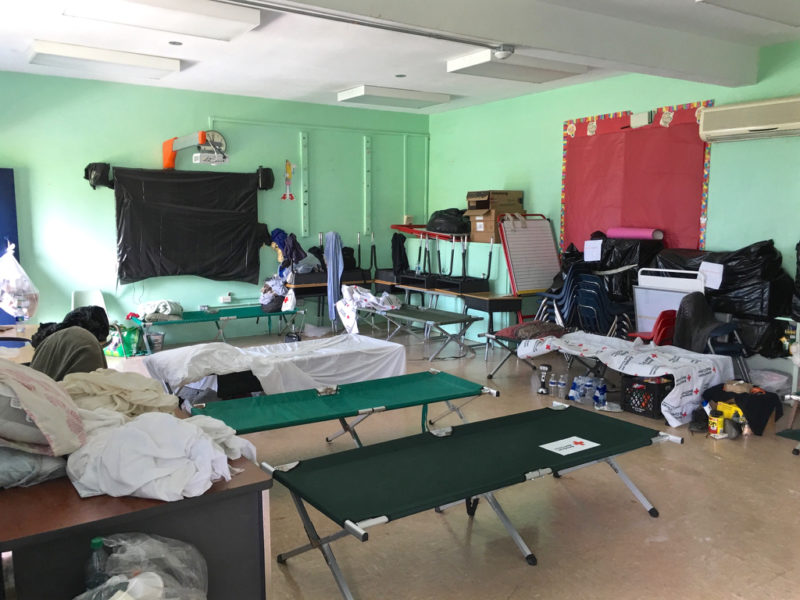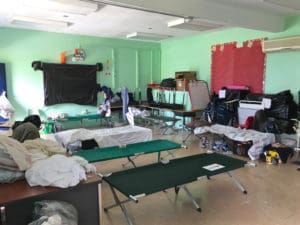 There is some internet, stores are open and a few places can now take credit cards on St. John. But with limited transportation to and from the sparsely populated U.S. Virgin Island and oil and gas-fired generators the only source of electricity, there are concerns about running out of fuel, Amy Roberts reported.
"They are desperate to get the ports open so we can get more fuel on the island," Roberts said.
At the daily 10 a.m. community meeting Saturday, John Covell, who is coordinating FEMA's response to the twin disasters of Hurricanes Irma and Maria, said opening Cruz Bay itself is not a problem. The delay is to assess other unknown problems on the way to Cruz Bay and fix navigation markers that have washed out of place.
The fuel is needed to keep the generators running at the police station, the shelters, the Myrah Keating Smith Clinic and the National Park, which is serving as a sort of headquarters for some agencies.
Everyone is being asked to carpool and minimize generator use. Ryan West, who moderates those morning meetings, said there is a very real possibility of a fuel shortage this weekend.
FEMA officials are working to get more fuel. Covell complimented the Disaster Immediate Response team, who were able to get a waiver to allow a single barge trip from Red Hook to Cruz Bay on Friday to bring fuel over. A second trip was authorized for Saturday.
Patrick Cornbill, a FEMA incident management team leader, told St. John residents they are trying to get commercial flights back to St. Thomas later next week. Cornbill also said they were working on evacuating patients from St. Croix who were previously evacuated from St. John, and getting them off island.
Cornbill said two Navy vessels were arriving in the territory with a million MRE military instant meals and a million liters of water, according to Roberts. The ships were ready to come before Hurricane Irma but the storms kept them at sea.
One of the ships, USS Wright, is a command and control vessel that FEMA officials said had berths for 300 and may serve as a temporary home for FEMA personnel once it is in port.
Covell said the Red Cross had contracted Indigo Grill in Coral Bay to serve free meals to all comers.
Red Cross in Cruz Bay landing provided 2,200 meals Friday.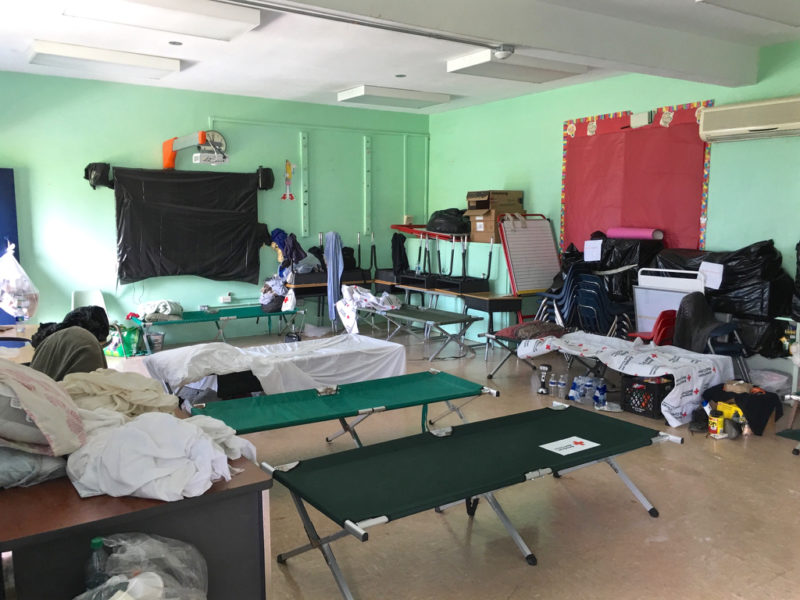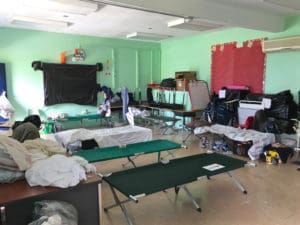 The Gifft Hill School is being powered by a generator and school will start Monday. V.I. public schools across the territory remain closed. In light of that, Gifft Hill is opening its doors to any St. John student, from pre-kindergarten to grade 12, who wants to attend.
"We are doing our best to make education accessible to all children on the island," Laurie Bottiger,the head of the Gifft Hill school said.
Internet is becoming more available, thanks to the volunteer work of Matt Gyuraki and of Daryl Wade of the V.I. Next Generation Network.
The Myrah Keating Smith Community Health Center now has internet, as does the police station, and several stores in The Marketplace in Cruz Bay.
Thanks to internet access, St. John Hardware and Chelsea Drugstore and the Dolphin Market are able to accept credit cards now.
Starfish Market and Cruz Bay Family Practice also have internet.
Antonio "Pumpkin" Lewis, manager for plant operations at Viya, said the company hopes to bring fiber optic service back to Cruz Bay next week. The main priority now is to get First Bank's internet wired up, and they expect FirstBank on St. John will open Monday or Tuesday.
While wind damage from Hurricane Maria was minimal on St. John, especially compared to Hurricane Irma, Centerline Road has washed out in several place.There have been mudslides and a house above the road has been undermined and is in a precarious position above the road. Officials discourage using the road and suggest using Costanza Road up Bordeaux Mountain instead.
That road was just repaved in August, out of concern for how people would get around if Centerline was made impassable.
Fewer people are in the shelters now: 27 stayed at Julius E. Sprauve Friday night; seven at Bethany Moravian Church, and HeadStart was now closed because there was no need to keep it open.
The Love City Strong coalition of Puerto Rican and Crucian charter boats has stopped carrying away evacuees, due to the conditions on Puerto Rico and St. Croix and the limited port access. They ferried away about 1,200 evacuees in total, Roberts reported.
Some evacuations have taken place for medical emergencies, being arranged privately.
Police presence has been an issue, according to some. Pam Gaffin of the anti-property tax Unity Day Group, said prior to Hurricane Maria there were police with lights flashing in Coral Bay, but as soon as it stopped groups of kids started moving around.
Local police are being supplemented by some New York State troopers, some of whom stayed on St. John during Maria. Others are due to arrive this weekend.