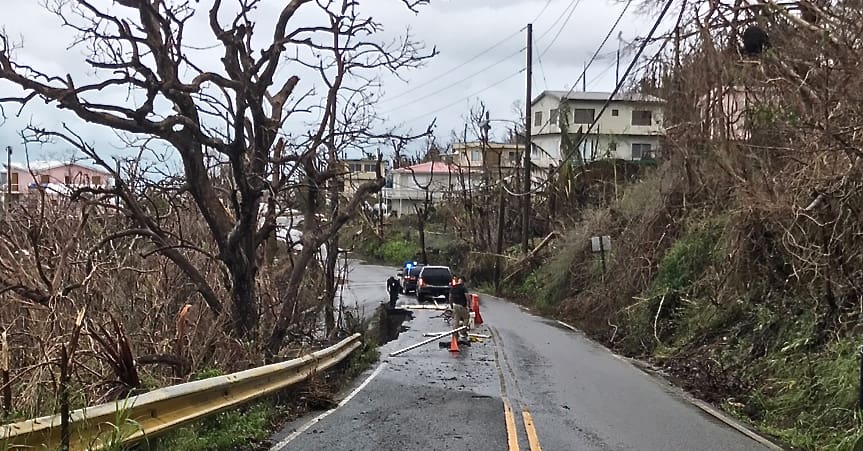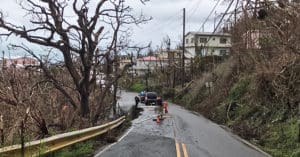 The V.I. government is working to assess damage to the territory following the passage of Hurricane Maria, according to a statement from the Department of Tourism around 7 p.m. Wednesday.
It was the first official statement sent out since the storm's full force hit St. Croix around 2 a.m. Wednesday.
Just before 10 p.m., Gov. Kenneth Mapp issued a brief statement to the people of the territory.
"The past 24 hours have been difficult and exhausting for the people of the U.S. Virgin Islands, especially our friends, family, neighbors and communities on St. Croix. After touring damaged neighborhoods across St. Croix, my prayer is for renewed strength and resolve to rebuild all of our islands in the wake of these two terrible storms," Mapp said.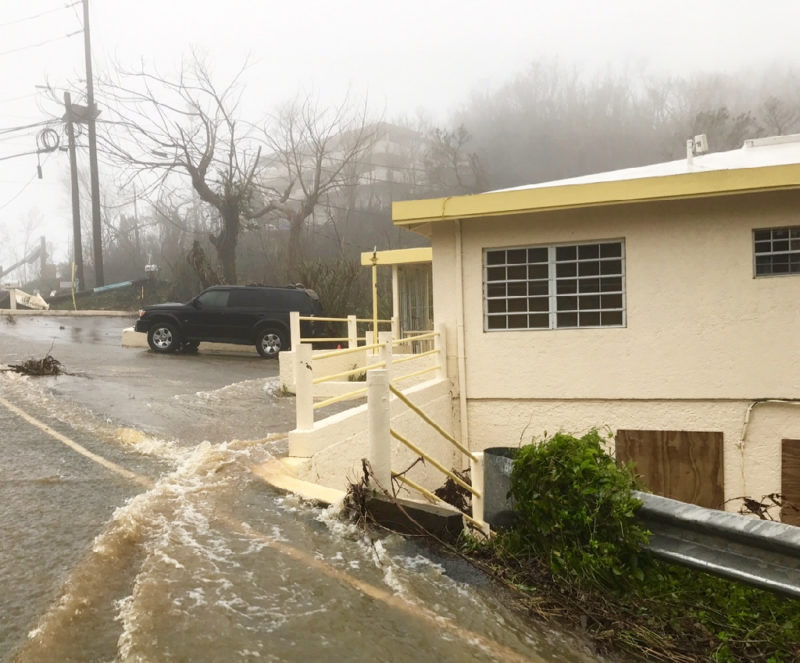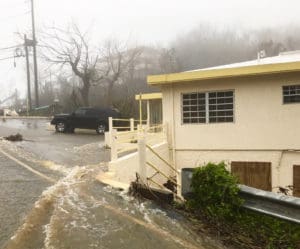 "Your government will neither rest nor grow weary as we continue to work with our federal partners and our friends across the mainland and around the world, to clean up and reconstruct the beautiful U.S. Virgin Islands. Always remember, we are strong and we are resilient. To assist with the recovery and reconstruction, visit www.usvirecovery.org. We will provide further updates as communications are fully restored. Thank you again for your prayers and your support," Mapp concluded.
The eye of the Category 5 storm passed south of St. Croix overnight, bringing with it hurricane-force winds, heavy rainfall and flooding. The islands of St. John, St. Thomas and Water Island, which are still recovering from the impact of Hurricane Irma, endured tropical storm conditions.
In the statement, the Department of Tourism continues to encourage travelers to postpone trips to the islands at this time as it further evaluates the damage caused by the hurricanes and coordinates evacuation efforts.
Communication throughout the territory is limited, and the Department of Tourism is in the process of collecting information from tourism stakeholders.
"We are thankful for life today – let's continue to support each other as we recover from these weather events," Commissioner of Tourism Beverly Nicholson-Doty said.