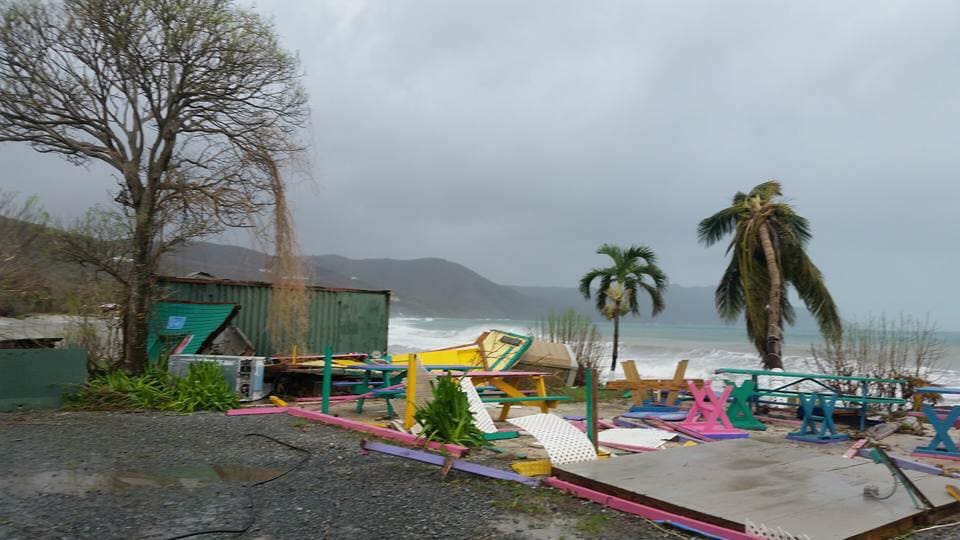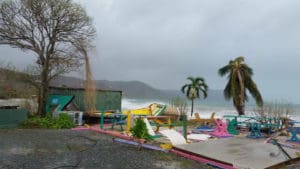 Hurricane Maria now has largely moved on from blasting the U.S. Virgin Islands, and initial reports from people on the ground indicate large numbers of roofs have been blown off all over St. Croix, trees have been stripped and toppled, debris covers the streets and many roads are impassable with utility poles lying across the road.
Curfew is in effect and mobility is limited. Malik Stridiron, a Red Cross worker who lives in Frederiksted, gave a first hand report on Facebook, showing extensive damage to the west end of St. Croix.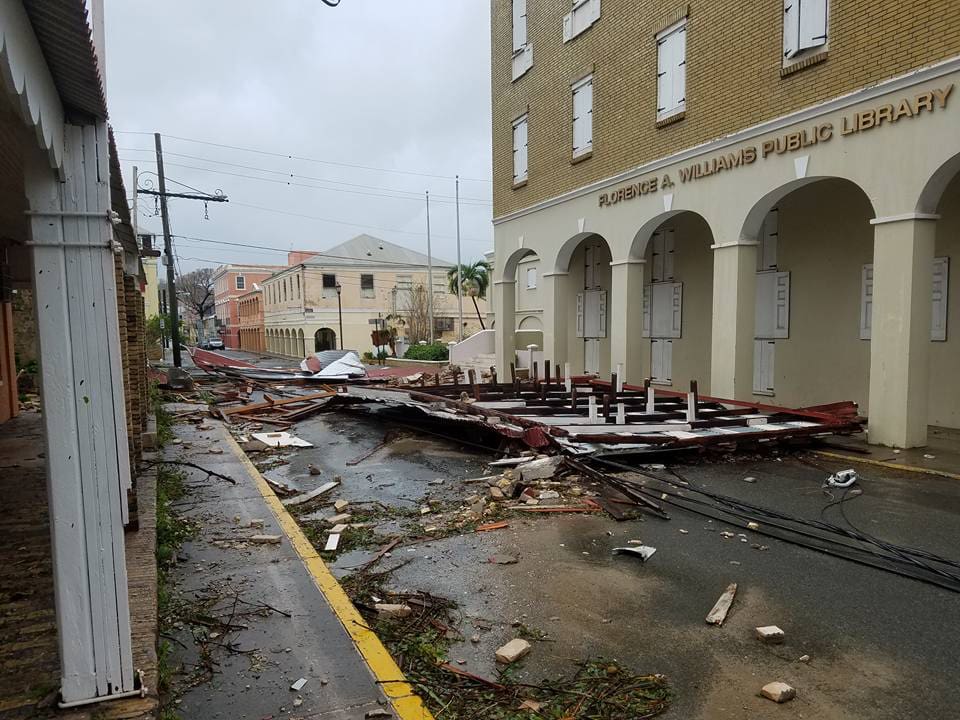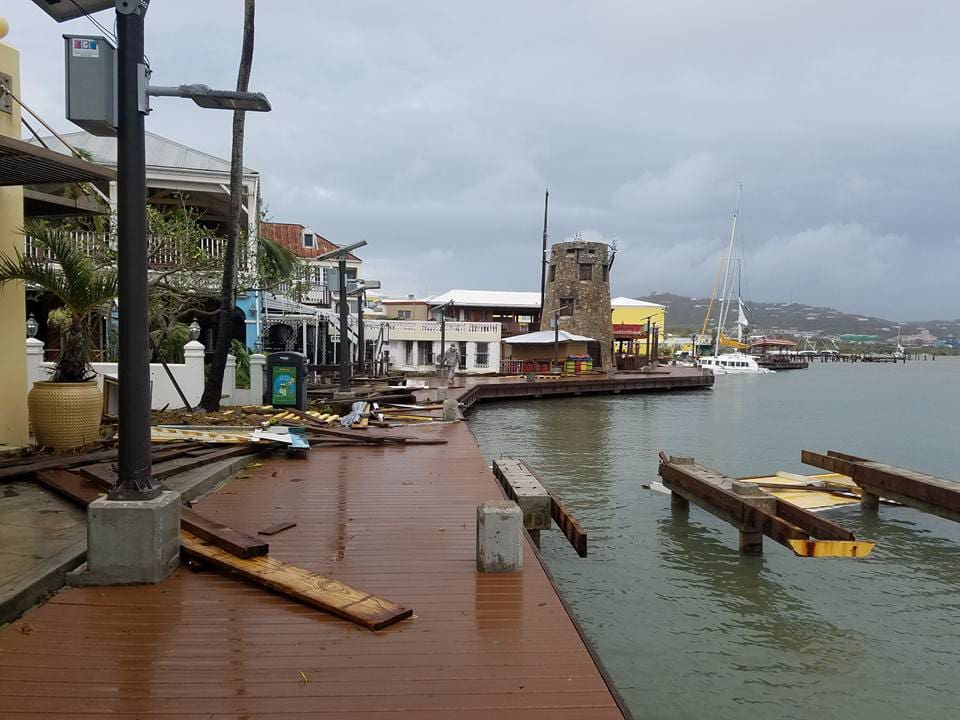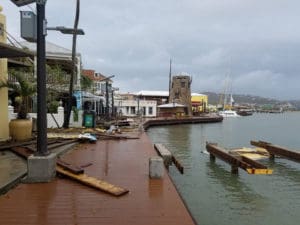 The roof is gone at Isle 95 radio in Gallows Bay. Gallows Bay Hardware is extensively damaged. Altona Lagoon is badly damaged and flooded. Stridiron reported the roof at the Seaborne Seaplane port is gone, as is the roof of the Boys and Girls Club building in Christiansted town.
Christiansted town is full of debris. A detached roof is blocking the road in front of the Florence Wiliams Library.
Roofs are missing all over the island. There are reports of heavy damage in Williams Delight, Matruchal, Estate Carlton, Lorraine Village, Whim, Sion Farms, Tide Village and many other locations. People have filmed blown out windows in Mutual Homes. Marley Homes in Frederiksted is reportedly damaged.
Many have reported lost roofs, windows and doors in Frederiksted.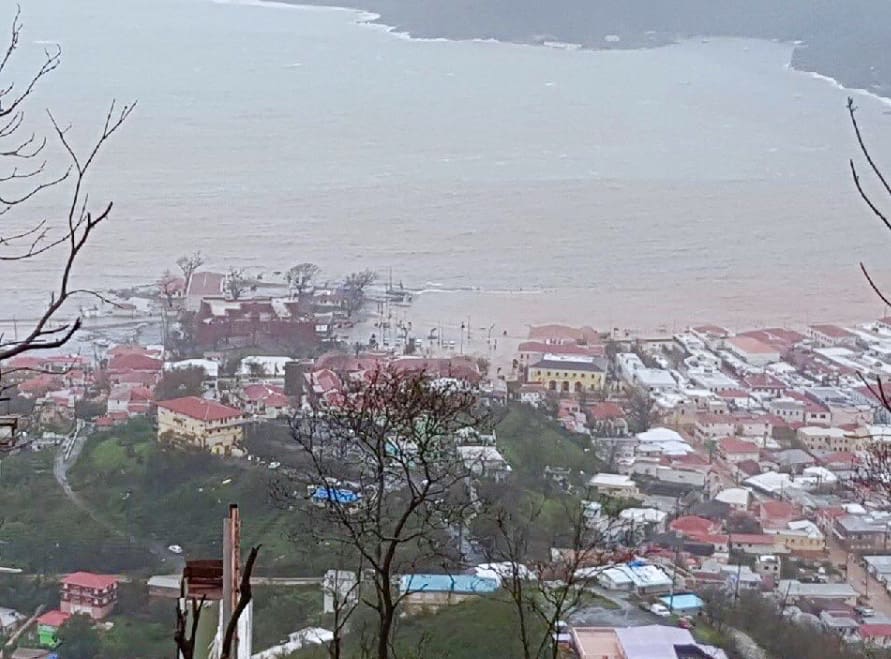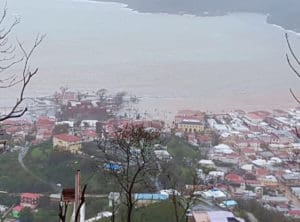 The road east to Cheeseburgers in Paradise is blocked.
It is too early to know, but as of Wednesday morning there does not seem to be many reports of serious injury.
The National Weather Service reports the eye wall passed to the south of St. Croix but winds were as high as 175 miles per hour.
Many report flooding in their homes; blown out windows and heavy rain. Some low-lying areas have experienced rising water inside their homes.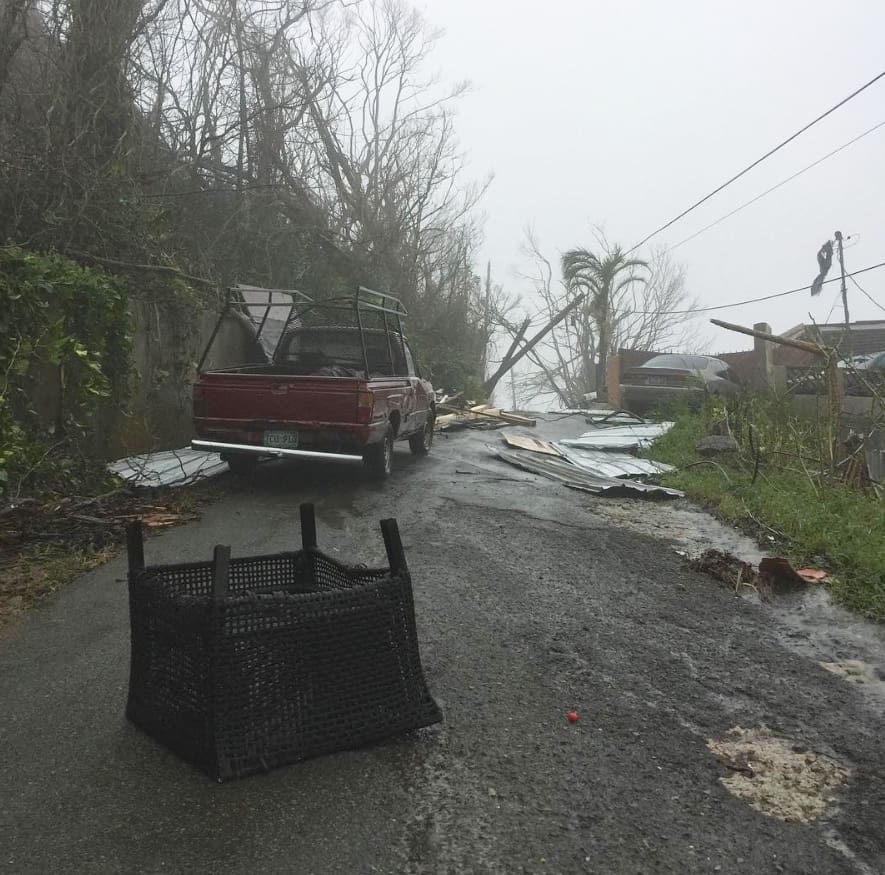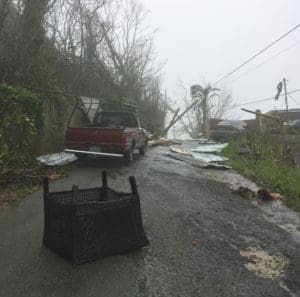 Castle Burke had damage and some flooding. An initial report from a resident of the neighborhood suggests that most roofs remain intact but there are lines down and debris everywhere.
St. Thomas was spared the brunt of the wind but has severe flooding. At 7 a.m. deepwater extended all the way from the waterfront to Norre Gade on St. Thomas. Frenchtown is flooded, not from the sea but from overflowing guts, from Betsy's Bar past the French Heritage Museum.
Boats parked by Emile Griffith Ballpark are now floating. The Frenchtown Deli and the Hook Line and Sinker restaurant are reportedly OK.
Meanwhile, Hurricane Maria has moved on to devastate Puerto Rico. The National Weather Service reports the eye crossed the most populous part of San Juan. Flooding and damage is severe.