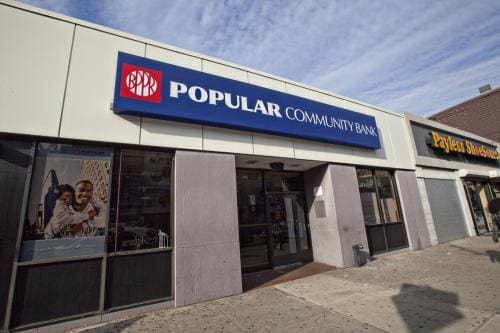 Popular Inc. (Banco Popular) has immediately instituted disaster relief measures for mortgage and consumer loans and implemented special considerations for customers impacted by Hurricane Irma in the British Virgin Islands, St. Thomas and St. John. These include:
Special forbearance (moratorium) on mortgage loan payments for 90 days. There would be no credit reporting to agencies during this period. Hold on foreclosure processes related to mortgage loans until expiration of moratorium.
Three-month moratorium also available for personal loans, cases to be managed individually. Customers should call 1-888-745-0717 to request the three-month extension.
No minimum payment required for credit card accounts that are in current status until Nov. 30, 2017.
Waiving of late fees for three months.
Working with customers as they continue to make their contractual monthly payment and assist them with their loss claims as soon as possible.
"We want to work with the community during this arduous time and deliver flexible solutions to any customer who has any special situation. Our team is working with customers to determine the extent and nature of the damage that has occurred," said Oran Bowry, senior vice president, Virgin Islands Region for Popular.
"We are committed to helping our customers through the recovery process as much as possible."
For customers who need to contact the bank about their current circumstances or for mortgage account questions, the call center can be reached at 1-888-724-3659.
Popular recently opened a fundraising account under the name "Puerto Rico Hugs the Islands." The account number is 030043069. Popular will match the first $250,000 raised. Donations will be accepted at all branches and through ATH Mobile phone: 787-223-7300.