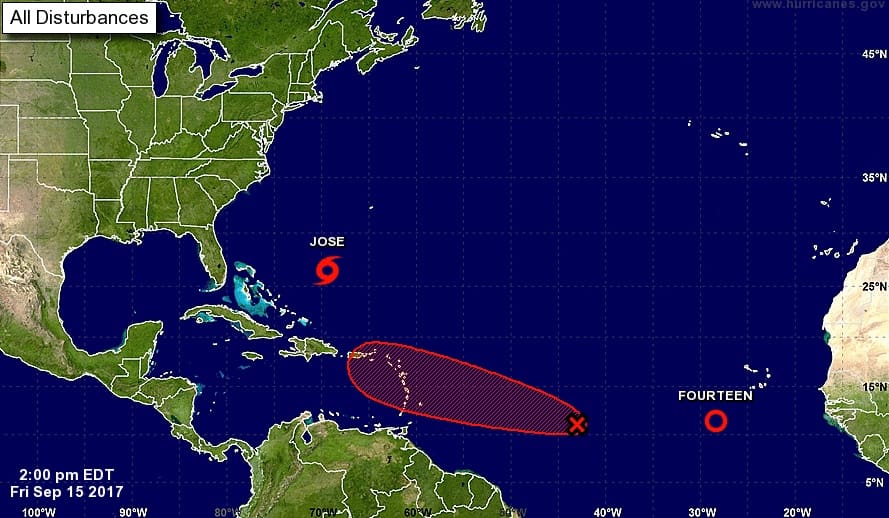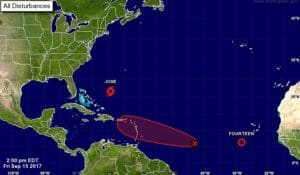 A tropical disturbance around 1100 miles east of the Windward Islands and a bit further east of the U.S. Virgin Islands, is producing heavy showers and thunderstorms and is on a path to affect the territory, according to the National Hurricane Center.
Conditions are ripe and it is expected to become a tropical cyclone over the weekend. NHC forecasts a 70 percent chance it forms a cyclone in the next 48 hours and a 90 percent chance of one in the next five days. Tropical storm or hurricane watches could be issued for portions of the Lesser Antilles and Virgin Islanders are advised to closely monitor the progress of that system.
Behind that storm, closer to the coast of Africa, a tropical depression has formed, which may follow suit and become a storm in the coming days.