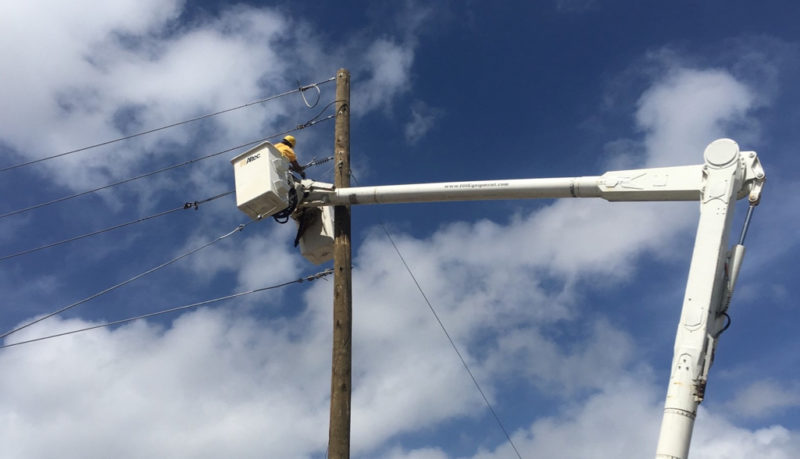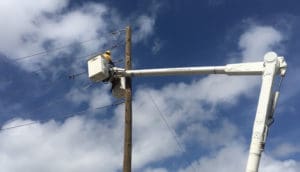 Additional electrical service was restored Monday in areas of St. Thomas, the Water and Power Authority reported.
Areas that have received power include portions of Savan, Back Street, Garden Street, Longpath, Government Hill, Education Street, portions of the Oswald Harris Court and Paul M. Pearsons Garden housing communities, Charlotte Kimmelman Cancer Institute and Store Tvaer Gade.
Restoration crews are preparing to re-energize areas in and around the Windward Passage Hotel, GERS Complex, and Petrus Plaza.
Clean-up crews consisting of WAPA, Viya and Public Works Department personnel made significant headway in cleaning up the Peterborg area, WAPA said.
Potable Water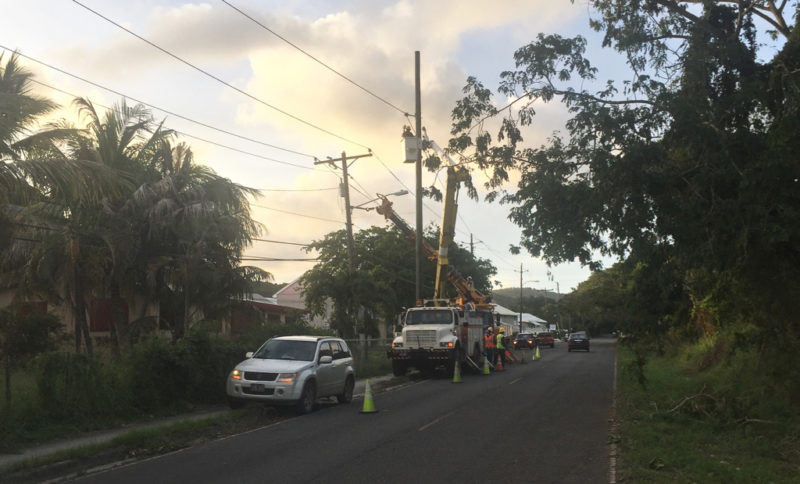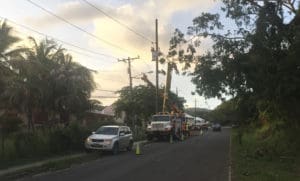 The Donoe pump station on St. Thomas came on-line early Monday, allowing WAPA to provide potable water to the Tutu Hi Rise and Bovoni housing communities as well as to Smith Bay and Red Hook. The Bakkeroe pump station was also restored on Monday.
St. Thomas has a total of seven-days water storage.
Additional customers at higher elevations will begin to access potable water service as the various pump stations come back on line.
On Tuesday, the Subbase standpipe will operate from 7 a.m. to 3 p.m.
On St. John, there are eight days of water storage and potable water is available throughout the Cruz Bay distribution system.
There is a seven-day supply of potable water on St. Croix. The Kingshill tank continues to gain storage, and the water distribution system is fully functional.
St. Croix Electrical System
WAPA is developing a comprehensive restoration plan for St. Croix and will lay out a schedule of when line department crews will be in various neighborhoods and communities that are presently experiencing pocket or isolated outages, the agency said. Once completed, the plan will be made public.
In the meantime, WAPA encouraged people experiencing isolated outages to contact the Emergency Call Center at 340-773-0150 or e-mail the outage information to communications@viwapa.vi.
Work is continuing to restore all electrical feeders on St. Croix to pre-storm levels.