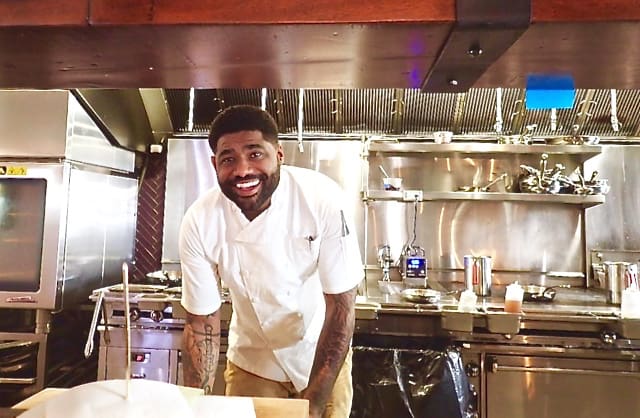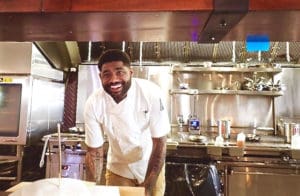 St. Croix chef Digby Stridiron is taking his talents to South Carolina.
There, as executive chef for a new restaurant christened Parcel 32, he will introduce Charleston and the city's many visitors to Crucian cuisine. Owned by Patrick Properties Hospitality Group, Parcel 32 opens this fall at the site of the old Fish restaurant on King Street.
Stridiron plans to showcase the cultures of both Charleston and the Virgin Islands by incorporating indigenous ingredients and local spices in his recipes. He studies the history of foods and considers a dish's origin in his preparations.
But, though he's taking his culinary skills to the states, he's not really leaving St. Croix behind, at least not in his heart.
"I'll will always promote the Virgin Islands. I'll never stop," Stridiron said in an interview from the Fayetteville Roots Festival, where he was scheduled to demonstrate an indigenous open-fire cooking technique. "Tourism knows I'll always be an ambassador."
Culinary ambassador for the Virgin Islands from 2014 to April 2016, Stridiron relinquished his official title when he and manager/ sommelier Patrick Kralick opened balter St. Croix.
"People thought we were crazy to start a restaurant when the economy was so bad," said Stridiron, who followed his instincts nonetheless.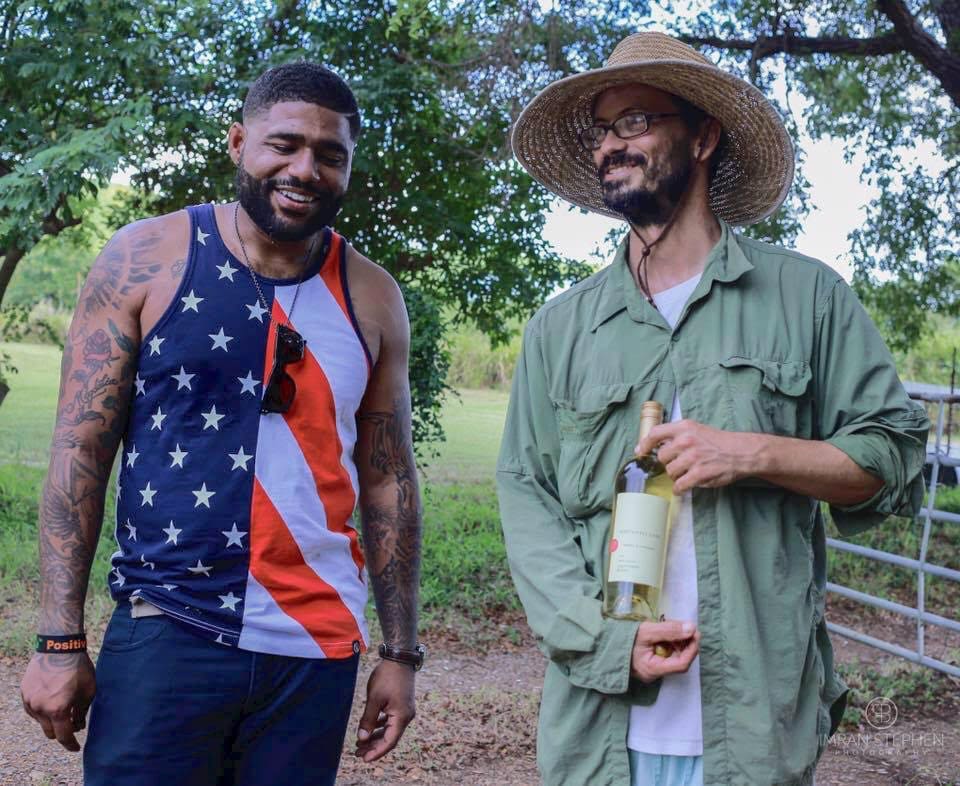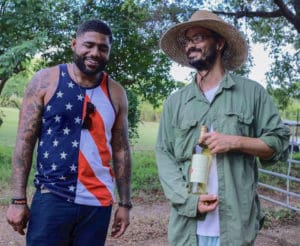 "It was about hope. When St. Croix was down and out, hope became a movement," he said. "Everyone went around with smiles. We cooked with our hearts, souls and culture. I helped other chefs, too; these were my peeps."
Known for its farm-to-table ingredients, foods fresh from the sea, fine wines and intriguing seasonal cocktails, balter featured – and still does – contemporary West Indian cuisine in an upscale setting. Word spread.
Within two months of balter's debut, journalists from The New York Times, Coastal Living, and Travel and Leisure had dined there and written rave reviews. In the restaurant's first year of business, the Department of Tourism counted 24 articles about balter, according to Stridiron.
"People wait years for that," he said.
At Parcel 32, Stridiron will focus on the African diaspora. Africans came to the Caribbean, and then many went to American shores, particularly through Charleston and New Orleans. His recipes will fuse African influences with South Carolinian ingredients; he's working on the menu now. Berbere spiced pork with chayote and a tiradito dish rank high on his list.
Stridiron sees Virgin Islands food as a part of American culture, and he intends to exemplify this in his dishes.
"My interest is history. I want to be a history teacher on a farm. I love farm animals and watching the growing process," said Stridiron. He learns history through the study of food. He insists on local ingredients whenever possible and has always counseled new chefs with an imperative, "Go to the farms."
"Actually, it ain't really go local, it's go indigenous, go native," he said.
At balter, when Stridiron used sesame seeds, people scratched their heads.
"Well, the Africans brought in sesame; they just called it benne. Africans brought okra, too. You forget the history of foods," said Stridiron.
He has examined the origins of jerk, bacon, and red grout, among other dishes, and claims that the fusion cuisine concept allowed him to think outside the box. He wondered, for example, about the original method of cooking red grout, a dish introduced by the Tainos, not the Danes.
"Red grout is the dish that unlocked everything for me; I realized how amazing that culture was," he said.
Stridiron explained that jerk was a way early Caribbean inhabitants cured meat – by smoking it. Seventeenth century European sea adventurers learned the native technique for preservation known as "boucan." When they adapted the method, they became known as "boucaniers," the origin of the word buccaneer.
Jollof, a dish from Ghana, is also called seasoned rice or red rice, depending on location. Gumbo, kallaloo, and fufu have similarities.
"You realize these dishes are all the same," said Stridiron. "Is bacon really jerk pork?"
Stridiron's first stint in the culinary field was with the Terrace Restaurant at the Buccaneer Hotel when he was a 12th grader at St. Croix Educational Complex. He made salads and tended the cold foods station. After graduation, a recruiter told him the Air Force needed cooks, and Stridiron signed up. But he was instructed to fuel planes – not his cup of tea.
Two and a half years later, Stridiron returned to the island to his destined career. He cooked at the Divi, the old South Shore Cafe, and Carambola Resort. He credits the chefs at Carambola for enlightening him about technique and teaching him to cook creatively. Take the creme brulee the Carambola chefs asked him to make. The young aspiring chef wandered off with a free hand. "I came back with a coconut creme brulee and then added a raspberry topping … sometimes I screwed up, though," he said.
Since those early days, chef Digby has attended Johnson and Wales University with a concentration in baking and pastry, and has earned a culinary arts certificate from Le Cordon Bleu in Atlanta. He has worked with snazzy restaurants such as Norman's at the Ritz Carlton in Orlando and Luma on Park in Winter Park, Florida. He's worked alongside top chefs in the industry. And he as come home twice as a star chef for C.H.A.N.T.'s Crucian Fusion: Traditional Gone Gourmet.
Along the way, an elderly gentleman in North Carolina taught him an inadvertent lesson. His name was Max, and he sat in the same chair for three meals a day at the retirement home where Stridiron cooked. Max didn't care for the chicken that day, he found it dry. Stridiron swore he'd get it just right next time. There was no next time.
"These people were old," he said.
From this experience Stridiron learned to put love and attention to detail into every dish he made. "Get it right the first time – and this applies to everything in life, not just food. Put love into every gesture," he said.
Stridiron's new post with Parcel 32 excites him.
"I have full rank, and I have a great team, including a pastry department."
He looks forward to his rooftop garden and a little garden next to the restaurant.
"Food is the best industry in the world!" said Stridiron said.
Meanwhile, back at balter, Patrick Kralick holds a bright, onward-and-upward outlook for the 2017-18 season on St. Croix. His chefs deal with local farmers and grow their own peppers, passion fruit, cucumbers, and herbs on site.
"Doesn't a chocolate mint mojito sound refreshing?" Kralick asked. "We are 100 percent committed to locality and sustainability. Wild to table!"
Stridiron appreciates that St. Croix has become a culinary hotspot.
"The scene is so strong because we were pushing local and going indigenous," he said.
In his heart, chef Digby Stridiron knows one day he will come home again.
"No pastures are greener that St. Croix."