(Video courtesy of Vince Williams)
It took two hours Thursday for V.I. Fire Services crews to extinguish a blaze that broke out in one of the units in the Barbados Building of Sapphire Beach Resort. According to officials, crews are still assessing the situation to determine the cause and going "floor by floor" to see what damages others buildings sustained.
The fire broke out Thursday afternoon, and the first crew from Lima Company Fire Station responded around 4:11 p.m. At the scene, they found the first floor of the three story structure "fully engulfed in flames," according to a Fire Services news release. Additional units from the Hotel, Echo and Tango companies were called and working together, it took the teams more than two hours to put the fire out completely. Crews then conducted salvage and overhaul operations and extinguished hot spots.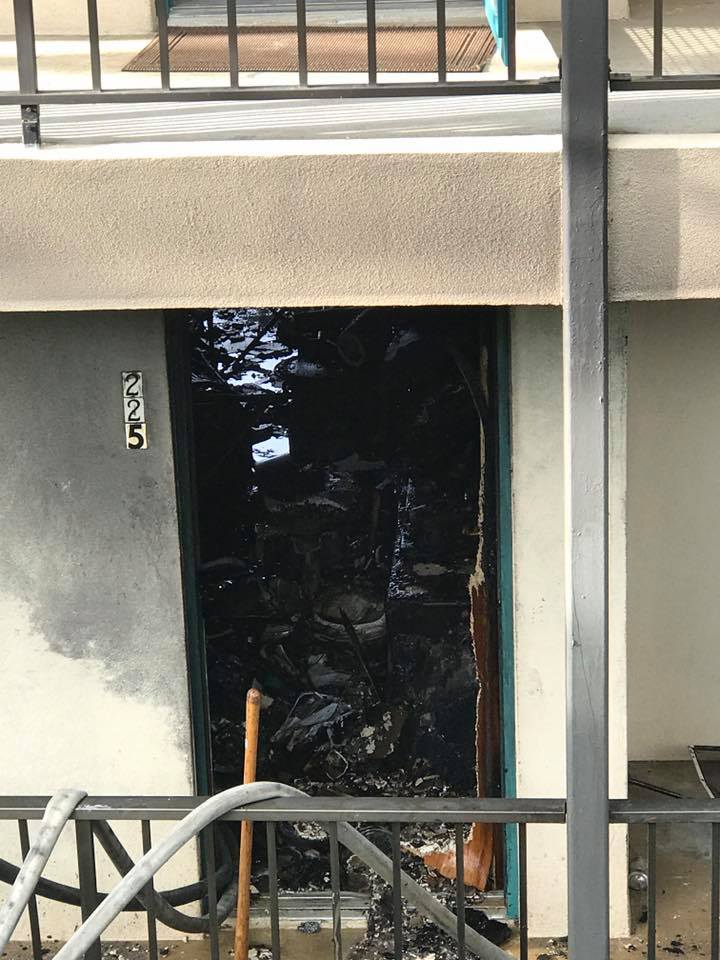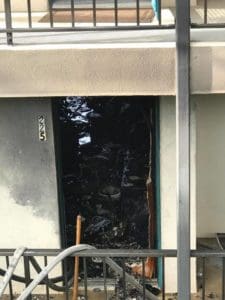 Nearby units sustained significant smoke damage, officials said.
Vince Williams, a St. Thomas resident who filmed the response, said that police and Fire Services arrived quickly on the scene.
"I was supervising refurbishment down at Sapphire Beach and when I heard the sirens, I wondered if they were coming here," Williams said. "I saw them driving into Sapphire Village and when I looked up, I saw the smoke. By the time I got up there, the police and fire trucks were on the scene. It all happened fast. In a matter of about 10 minutes, they were there."
Investigators are still working to determine the cause of the fire, officials said.