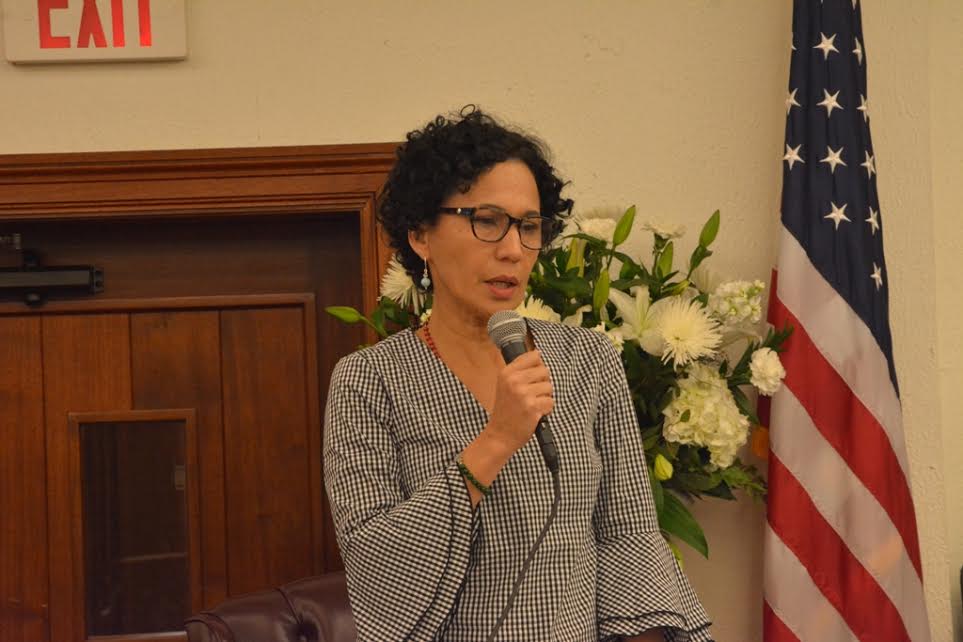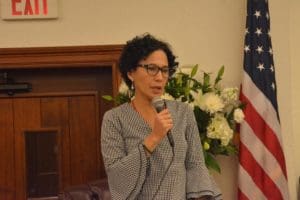 The V.I. Legislature approved two unfunded bills allowing longer involuntary mental health detention during session Wednesday.
The two unfunded bills affecting commitment times, sponsored by Sen. Nereida "Nellie" Rivera-O'Reilly (D-STX,) are both intended to help those suffering from mental illness get more treatment and give families more time to arrange for their care.
One would increase the automatic length of time for emergency commitment of someone suffering from mental illness or addiction who is an immediate danger to themselves or others will increase from 48 hours to five days, and increase the maximum from five days to 10 days,. The other bill will increase the time for involuntary commitment from five to 30 days.
Both are new versions of legislation approved in the autumn of 2016 that were later vetoed by Gov. Kenneth Mapp. Mapp objected to the fact the bills increased not just the maximum but also the minimum time for commitment.
"In addition, the measure also deletes language that required the court to determine that the Department of Health is able to provide adequate and appropriate treatment for the individual and that the treatment would benefit the individual," Mapp said in his veto message.
O'Reilly's new versions of these bills addresses Mapp's first concern but not the second. When it was heard in committee, she said the new bills allow extension of the commitment time based on a physicians recommendation and that the intent was never to mandate longer commitments when not necessary.
One of the bills changes the standard for police to detain someone for emergency commitment.
It changes the standard from "severely or violently mentally disturbed or to be incapacitated by drugs or alcohol" to "suffering a mental disturbance, intoxicated, or under the influence of drugs, or in need of help and treatment and who, if not treated, has a substantial probability to suffer or continue to suffer abnormal mental, emotional, or physical harm that significantly impairs judgment, reason, or behavior."
Sen. Positive Nelson (ICM-STX) said he was concerned about giving police the power to lock people up for extended periods for being intoxicated.
O'Reilly said the bill does not give police that power themselves but "it requires court intervention, it requires a court order." She said the need for treatment standard "is what all the other jurisdictions do."
Mapp's concern about funding and the ability of an agency to provide the treatment was not addressed in the new form of the bill.
When it was heard in committee, Deputy Health Commissioner Nicole Simms testified in support of the bill's intention but reiterated concerns from last fall that the bill mandated expensive treatment that was not funded and the territory's facilities may not be able to carry out.
"Increasing the maximum time a person can be involuntarily committed serves to increase our costs with no permanent resolution. After we hold a person for 30 days as this bill suggests, this legislation does not address the outcomes of an individual struggling with a mental or substance abuse disorder requiring repeat visits for crisis mental health stabilization," Simms said.
Voting in favor of both commitment bills were: O'Reilly, Sens. Marvin Blyden (D-STT), Jean Forde (D-STT), Novelle Francis (D-STX), Myron Jackson (D-STT), Neville James (D-STX) Sammuel Sanes (D-STX), Kevin Smith (D-At Large), Kurt Vialet (D-STX). Voting no were Nelson, Sens. Tregenza Roach (I-STT), Dwayne DeGraff (D-STT), Alicia "Chucky" Hansen (I-STX) and Janette Millin Young (D-STT).