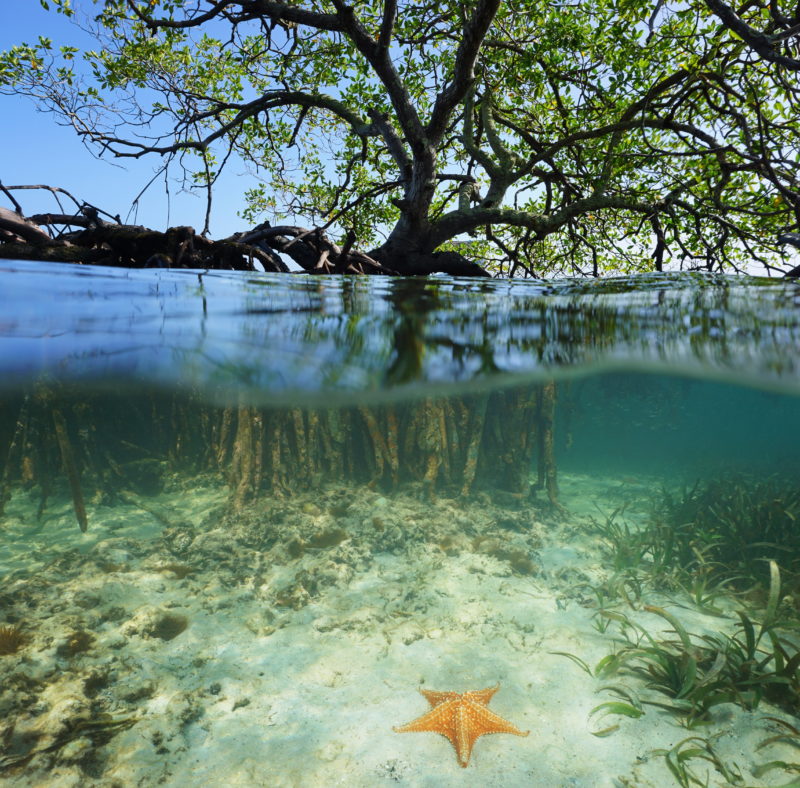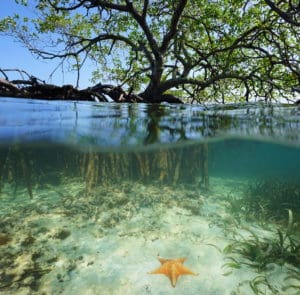 VI-EPSCoR and the VI Children's Museum (VICM) will unveil a new, life-sized mangrove exhibit from 11 a.m. to noon, Saturday, June 17. Designed and installed by VICM's creative team, the exhibit will provide an experiential, hands-on learning opportunity for youths and adults, and it will be a source of information on the critical role the unusual and highly specialized mangrove trees play in the Virgin Islands.
Joey DeMarco, citizen science coordinator at VI-EPSCoR, said, "Partnering with VICM is a natural fit as we aim to jointly disseminate scientific information in an accessible and informative way."
The director of VICM, had expressed an interest in creating an exhibit centered around mangroves. Because this fits nicely into the watershed programs supported by VI-EPSCoR, plans were put into place for the exhibit to be custom designed for the museum.
VI-EPSCoR partner, the Virgin Islands Marine Advisory Service (VIMAS), has introduced many of the island's youth to mangroves, engaging them in planting seeds in the nursery at the Center for Marine & Environmental Science and then out planting the saplings at Range Cay just off Brewers Bay. Director Howard Forbes Jr. says this type of grass roots outreach gives young islanders a sense of ownership and participation in their own community, particularly as they can come back and visit their tree.
At Saturday's event, the community is encouraged to visit with UVI MMES graduate student Allie Durdall, who is studying the vital role mangroves play in the U.S.V.I. ecosystem. Participants will also have an opportunity to learn about blue carbon and to create sediment cores.
VI-EPSCoR and its Mare Nostrum Caribbean mission supports coral reef research that studies the interactions between physical, biological and human factors to understand coral reef composition and its ecosystems from shallow waters to deeper offshore reefs. In particular, the research is focused on three areas: dynamics, disease and demographics. Additional emerging research areas include oceanography, watershed dynamics and human dimensions.
Direct any questions to Joey DeMarco at joseph.demarco@uvi.edu or 693-1478 or visit VI-EPSCoR's Web site: www.viepscor.org