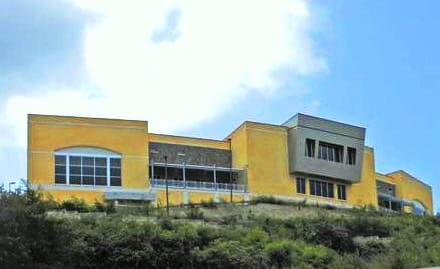 Turnbull Regional Library on St. Thomas reopened last week with limited hours after a malfunctioning chiller closed the facility on May 17.
With the chiller operating at half-capacity, the system is working well enough to preserve the library's collection, but it's not enough to handle numerous people and the opening of its doors throughout the day.
The temporary hours are from 10 a.m. to 3 p.m., with services limited to the the public computer and general circulation areas on the second-floor.
Library officials were unclear when the library will be in full operation again.
When the library first closed about three weeks ago, Dawn Henry, Commissioner of the Department of Planning and Natural Resources, said the building's original contractor installed a chiller that did not have anti-corrosion coating. Henry said the contractor should have known that the chiller needed this coating in order to last its expected lifetime. The territory's high humidity and salt air can quickly cause uncoated metal parts to rust.
Jamal Nielsen, DPNR's media relations coordinator, confirmed on Wednesday that the chiller system must be replaced and cannot be repaired. To save on costs, the department had hoped the system could be repaired.
Built in 2008, the library opened to the public in July 2013. St. Thomas-based Balbo Construction completed the $22 million library project that was designed by Jaredian Design Group.
Nielsen said the department is in the process of obtaining price quotes for how much the system's replacement will cost. Work will not begin until the new system is purchased, he said.
When asked about the funding for replacing the system, Nielsen said, "Once cost is determined, the department will be in a better position to figure out funding source options."
"In the meantime, the department is exploring the option of renting a chiller on-island, until the old system is replaced," he said.
Given that the library has been open less than five years, many community members feel the public should not be responsible for funding the chiller's replacement costs, since a coated chiller should have been installed.
In May, Nielsen said there was a warranty on the system before DPNR took occupancy of the building, but he did not indicate if the system is still under warranty or if Balbo Construction is liable for the malfunctioning system.
At over 15,000 square feet, the Turnbull Regional Library is a large structure to cool. According to its website, it features:
– A 5,000-square-foot general reading room.
– A wing with a 3,500-square-foot children's room, featuring a storyteller's platform and murals.
– A wing with a 3,500-square-foot Caribbean room.
– A 2,500-square-foot young adult area around a railed mezzanine.
– A 1,250-square-foot public auditorium with seating for about 100 people.