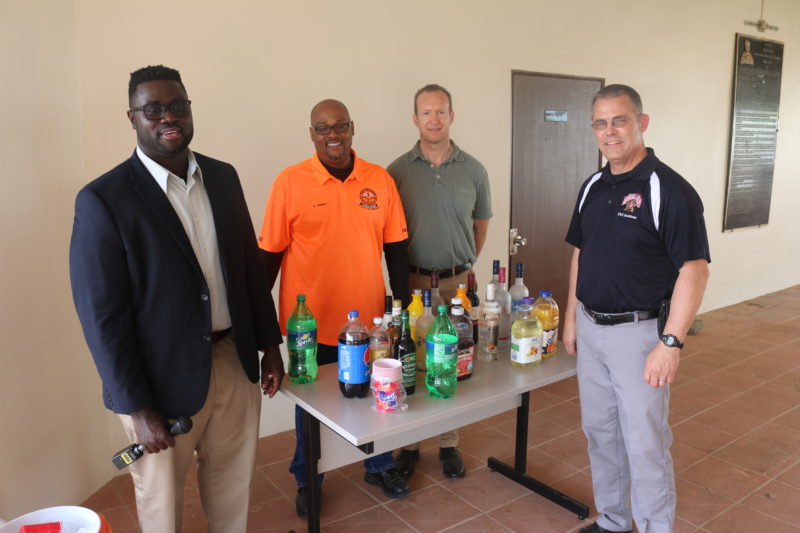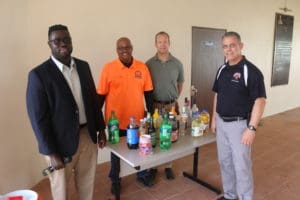 The National Training Center (NTC) held training for Virgin Islands Police Department (VIPD) officers. The course is a 100 percent federally funded National Highway Transportation Safety Administration training entitled Standardized Field Sobriety Test Training (SFST). The trainings were held simultaneously in the St. Croix and St. Thomas-St. John Districts on May 22-25.
This course improves the interdiction of impaired drivers, trains 60 officers in SFSTs, trains to recognize arrest, processes impaired drivers and stimulates impaired driver arrests. Interdicting impaired drivers reduces the number of impaired driving crashes, injuries and fatalities.
During the first phase of NHTSA/IACP SFST training, 12 qualified participants were identified to become future SFST instructors. This will allow the VIPD to become self-sufficient in the delivery of the curriculum and allow all enforcement personnel to be trained in this critical area.
The SFST program has been available nationally to law enforcement for over 25 years. Since its inception, law enforcement officers and prosecutors have used this standardized and evidence-based process to professionally identify and remove alcohol-impaired drivers from public roads.
The course is being instructed in its entirety. There are no deletions, modifications or abbreviations to the curriculum, which maintains the effectiveness of impaired driving enforcement efforts. The nationally recognized trainers included retired Lt. Tom Woodard, a drug recognition expert coordinator from Maryland; Shannon Trice of the National Highway Safety Administration New York; Tom Zilenski, U.S. National Park Service; and VIPD Sgt. Arthur Joseph, VIPD highway safety director. Akil Johnson assisted in the training.
VIPD Commissioner Delroy Richards gives his full commitment and thanks the governor for his support and his efforts making sure the resources are provided to give the officers the best training possible.