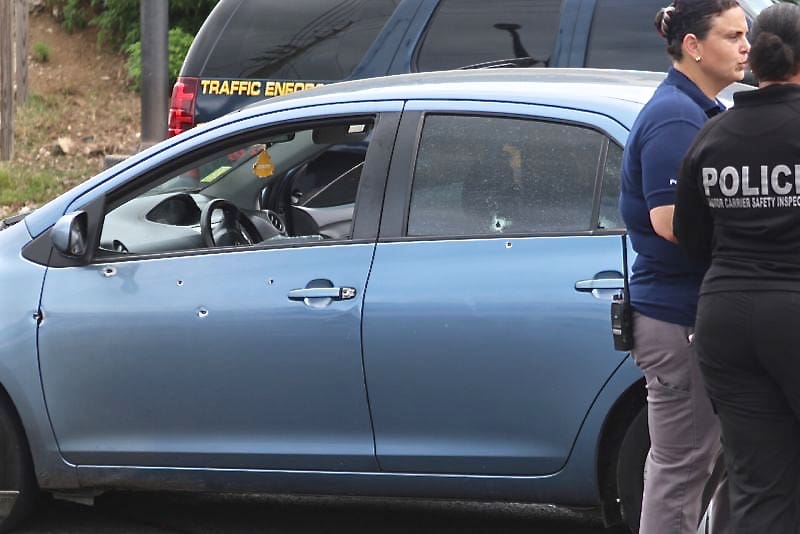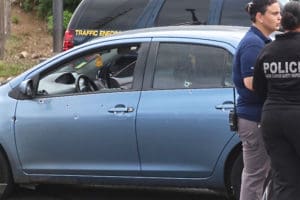 A mid-morning shootout at the Nisky Center intersection left one man injured Thursday and the V.I. Police Department appealing to the community for help.
"It's disturbing, that's what it is," St. Thomas-St. John District Police Chief Jason Marsh said as officers arrived at the scene. "It's broad daylight, there are any number of people around, there's even a cruise ship over there. And, somebody had to see what happened, but we can't deal with all of this without the community's help. We're crying for the community's help."
Marsh and witnesses in the area said two cars were approaching the intersection going west, when one passed the other and opened fire. The injured victim was taken to the hospital for treatment, witnesses said.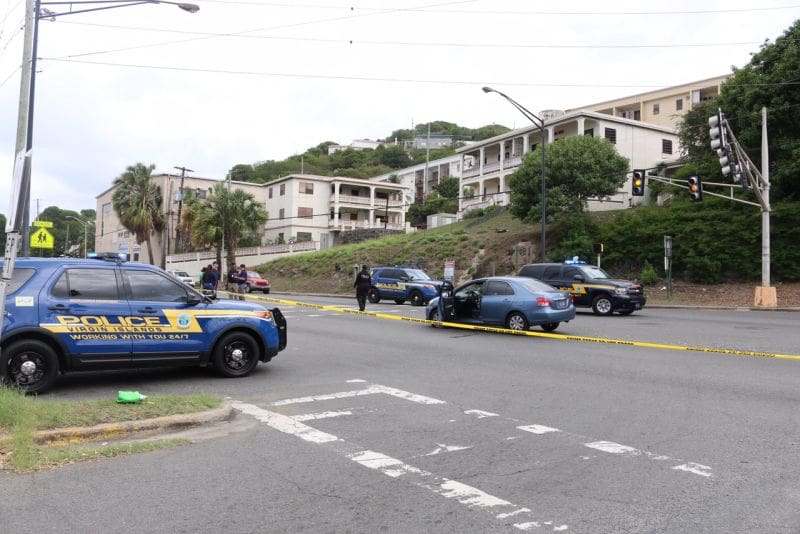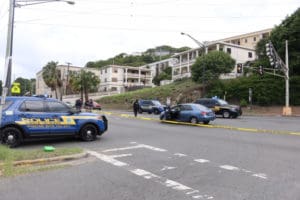 "Two cars were driving west," one community member, who did not want to be named, said. "Both stopped at the light at the intersection and kept going, but one of the cars passed the other and started shooting. You can see the bullet casings were in front of the car that got shot up, which means the passenger of the other car was looking backwards and shooting. To shoot after you pass the car, you have to be on the other side."
Residents in the area said the sound of the shots were fast, like a machine gun's.
"There were a good amount of spent casings," Marsh said. "It doesn't necessarily mean it was a machine gun, but we will be looking into it."
Marsh added that getting more surveillance cameras up at the intersection and other areas around the island was an ongoing project for VIPD.
"I'm not going to say that any one department is responsible for the cameras not being up yet," he said. "But it is something we are working on and it needs to happen. This is the third or fourth shooting in a matter of days and we all need to be concerned."