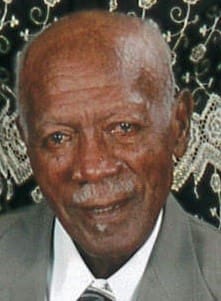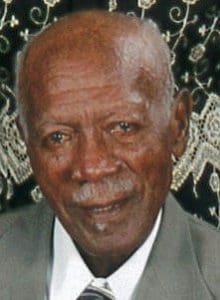 Oliver A. Edwards, also known as "Lion," of Estate Judith's Fancy died on Wednesday, April 5. He was 85 years old.
He is preceded in death by his wife, Agatha Edwards; brother, Cecil "Kitto" Edwards; sisters: Rubelle Edwards Titus and Candace Edwards Sealey.
He is survived by his daughters: Jennifer M. A. Matarangas-King and Ruby Leona Edwards Bradshaw; sons: Steven Antonio Edwards and Leslie Anthony Edwards; grandchildren: Alexis D. Matarangas-King, Sharn Fahie, Deion Kean, Ruby Kean, Nneka Edwards Burgess, Avelyn Edwards, Stephanie Edwards., Steven Edwards Jr., Noah Burgess, Jayden Burgess, Mkenzie Edwards and Michai Anthony Whitehead; and great-grandchildren: Sarai Fahie, Sierra Fahie, Samara Fahie, Amiyah Renee Kean and Cevyon Fahie; daughter-in-law, Angela Edwards.
He is also survived by sons-in-law: Attorney Daniel J. Matarangas-King and Barry Bradshaw; brothers: Athelson Edwards, John Edwards and Keith Edwards; sisters-in-law: Sarah George, Venetta Layne, Agnes Lyken, Faith Edwards, Irenee Edwards and Milicent Edwards; brothers-in-law: Carl Layne and Clifford Lyken; and nephews: Audie Edwards, Alyster Edwards, Alcede Edwards, Lorriston Edwards, Athelson Edwards Jr., Edwin "Bigman" Edwards, Keith Edwards, Randolph Edwards, Nigel Edwards, Dion Edwards, Michael Edwards, Andre Titus Jr., Klebert Titus, Romeo Titus, Anderson Titus, Dominique Titus, Vincent Sealey, Dwayne Sealey and Keith Sealey.
Other survivors include nieces: Casandra Edwards, Niomi Edwards, Astrid Edwards, Ornette Edwards Gumbs, Maris Edwards, Allison Edwards, Ernestine Titus Canton, Karen Titus Kiture, Yvonne Edwards, Karima Sealey-Allahar, Claudia Sealey and Shavonne Allen; special family friends: Kathleen King, Jeanne Chapman, the Matarangas family, the Powell family, the Greenidge family, the Hewlett family, the Browne family, Yvette Taylor, the Jackson family, the Liburd family, the Meyers family, Marjorie Pierre and Derek Cambridge, Llewelyn Steinberger, Orville Todman and the Quinones family; as well as other relatives and friends too numerous to mention. Special thanks to Dr. Gemaine Owen.
There will be a viewing at 9 a.m. followed by a funeral service at 10 a.m. on Friday, May 5, at St. John's Episcopal Church. Interment will be at St. John's Episcopal Church Cemetery.